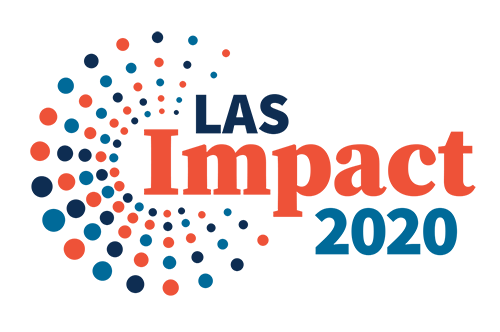 Celebrate the amazing impact of people in the College of Liberal Arts & Sciences!
The College of Liberal Arts & Sciences is unlike any other. Join us virtually Oct. 26-30 as we celebrate the power of LAS innovation and all of the members of our community.
Continue to check back for updates—links to content will be added as each day approaches.
Please note that dates and topics are subject to change. All times listed are Central.
View events by date:
---
Monday, October 26
LAS Innovation
Learn about life-changing research conducted through the College of LAS.
Events & activities:
Preparing Students for a Diverse World: LAS' Role in Increasing Cultural Competence
12:00 p.m. | Register


Join Isabel Molina, Associate Dean for Diversity and Inclusion; Clare Crowston, Associate Dean for Humanities and Interdisciplinary Programs; Elena Delgado, Director of the School of Literatures, Cultures, & Linguistics; and Ronald Bailey, Head of the Department of African American Studies for a discussion about how LAS is helping students campus-wide thrive in today's diverse and global workforce

.
"Unruly Cinema: History, Politics, and Bollywood," a Book Launch with Rini Bhattacharya Mehta
12:00 p.m. | Register
"Unruly Cinema" looks at the complex series of events that allowed the entire Indian film industry to defy attempts to control, reform, and refine it in the twentieth century and beyond.
Medicalizing Blackness: Lessons from the 18th Century American Atlantic
1:30 p.m. | Register
Join Rana Hogarth, associate professor in the Department of History, for a talk based on her first book, "Medicalizing Blackness: Making Racial Difference in the Atlantic World, 1780-1840," which uncovers how physicians invested blackness with medical meaning in slave holding societies of the Americas. 
From Research to Outreach: A Comprehensive Approach to Fighting COVID-19
3:30 p.m. | Register
Chris Brooke, professor of microbiology, will discuss efforts to support COVID testing at the local and state level. Erik Procko, professor of biochemistry, will share an overview of his work investigating therapeutic agents.
 
COVID-19, Climate Change, and Health
Watch now
The vast amounts of data being collected around the world on meteorology, air quality and human health during the COVID-19 pandemic has allowed scientists to observe the effects humans have on our climate as well as the effects of climate on human health. 
 
Safer Illinois: A Transatlantic Conversation on Privacy and Technology During an Epidemic 
Watch now
To help universities manage the COVID-19 pandemic on their campuses, researchers at the University of Illinois developed the Safer Illinois app to support the important strategy of contact tracing.
 
Global Voices on the Pandemic
Read stories
The University of Illinois is part of a global community including students, scholars, and artists. The Illinois Global Institute has reached out to friends and colleagues around the world to share their COVID-19 pandemic experiences.