My internship with Water Mission allowed me to help reduce the global water crisis
Krista Roth is a senior studying chemical engineering. Originally from El Paso, Illinois, Roth is a research assistant in the Su Research Group, serves as a section leader in the Marching Illini, and is involved in the Campus Honors Program and the American Institute of Chemical Engineers.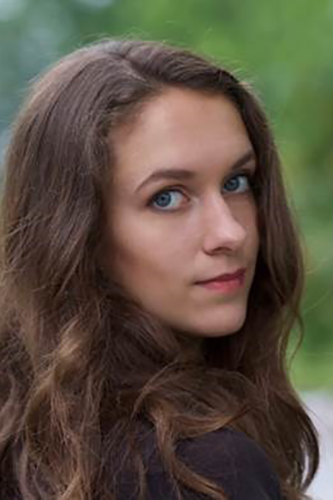 This summer, I worked as an innovation engineering intern at Water Mission in South Carolina. Water Mission is an engineering nonprofit that is working to impact the global water crisis by developing and implementing safe water, sanitation, and hygiene solutions in more than 50 countries around the world.
After visiting Kenya in 2012, I have been very passionate about the global water crisis and have since been involved in fundraising for water systems, educating others about the crisis and solutions, and researching methods of targeted ion-removal from wastewater. I was excited when I heard about the internship opportunity with Water Mission and really enjoyed being able to use my gifts, passion, and education to bring clean water to people who need it.
I gained so much from this summer experience! My biggest takeaways have been gaining valuable experience in and understanding of Water Mission's impact in reducing the global water crisis, of chemical engineering and industry, and of myself.
Water Mission and the Global Water Crisis
2.2 billion people lack access to safe water. I was able to sit in on meetings with partners from around the world and see how different places are impacted. I was able to work with people in Indonesia, Kenya, Tanzania, and Germany to create solutions to addressing the crisis.

Engineering and Industry
My favorite part of this job was that we were able to take part in so many different aspects of a project. We tested systems and components, designed systems on paper, written manuals and reports, recorded data, and met with corporate partners. In my education, I've learned how to design systems; in this position, I cemented the pipes, soldered the circuit boards, wired the different components together, and tested the things I helped design. I have seen and experienced parts of industry that I hadn't even thought about before.

Myself
I learned a lot about myself by working in this position. I have come face-to-face with strengths and weaknesses that I hadn't previously been aware of. By working on so many different projects, I have learned that I really enjoy math and design. And after getting some experience in electrical engineering, I'm assured that chemical engineering was the right choice for me.
Though this summer looked a lot different than I expected, I am so thankful for the experience that I had at Water Mission. I am especially thankful for the Life + Career Design scholarship that has enabled me to take this position.
Looking forward, I'm not sure where I'll go next, but I do know a few things: I want to continue my involvement with the global water crisis, I'm excited to work as a chemical engineer after graduating, and I am confident that Illinois has prepared me for whatever comes next.