Financial planning for study abroad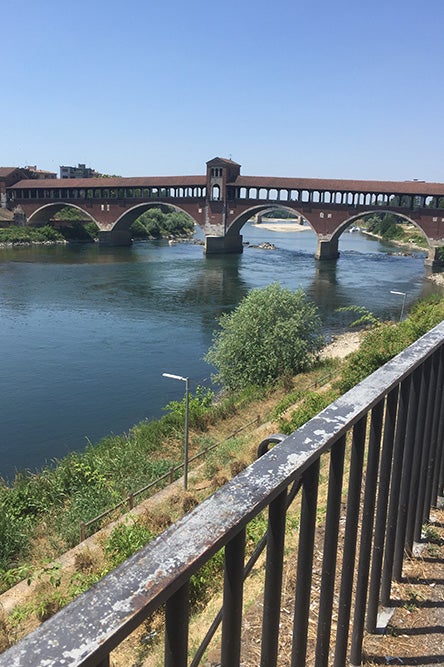 Understanding the costs of a study abroad experience will make it easier to manage. Because program costs differ, you should consider the following topics:
Understanding total costs
Would you like to understand how a semester abroad compares to a semester on campus? You can use the cost calculator to figure out your average cost per semester on campus, and compare that with the unofficial budget sheet provided on each program's brochure page.
The budget for each program is based on estimates from past terms and is intended for planning purposes only. Students will receive an official budget from their study abroad advisor for their specific program following their acceptance to study abroad.
Scholarships for study abroad
Campus-wide awards, as well as college and departmental awards, are available. All LAS students planning to study abroad should apply for the following campus and college awards:
Illinois for Illinois (I4I) + Illinois International Programs scholarships
Awards range from $1,000 to $6,000
Deadlines: Sept. 15 and Feb .15
LAS Abroad scholarships (for LAS students only)
Award amounts vary based on cost and length of program
Deadlines: Sept. 15 and Feb. 15
Additional study abroad scholarship resources:
Questions? Contact LAS International Programs.
CHECKLIST FOR STUDENTS SEEKING SCHOLARSHIPS
Speak with an LAS International Programs advisor about your study abroad plans and scholarship options.
Research scholarship options and apply early!
Ask your major department(s) about departmental scholarships
Research LAS scholarships
Using financial aid for study abroad
Financial aid applies to study abroad programs! You can take a sample study abroad budget for your program to the Office of Student Financial Aid to find out how much your aid will cover.
You can download a copy of the budget from the My Study Abroad program page of the program you are interested in.
Questions? Contact the Financial Aid Office.
CHECKLIST FOR STUDENTS USING FINANCIAL AID
File your FAFSA application
Stop by OSFA for a financial aid estimate
Turn in your official study abroad budget (faculty-led programs only)
Look for an email with your electronic award letter