LAS Insider blog for prospective students
Students and alumni in the College of Liberal Arts & Sciences write about their personal experiences and insights throughout the academic year at the University of Illinois. They offer an inside look at the College of LAS and University of Illinois.
This semester, I'm in a few classes that I never thought I could take as a student: a class on Grimm's fairy tales, a class about horror films (and yes, we watch a horror film every week!), and a class about Harry Potter!
Director of Recruitment and Admissions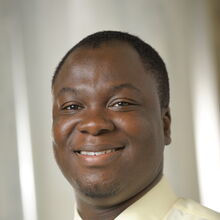 Associate Director of Recruitment and Admissions