Dean's Distinguished Lecture series
The LAS Dean's Distinguished Lecture series provides an opportunity for members of the LAS community and the broader campus community to hear from some of the college's most distinguished faculty and alumni. Talks are appropriate for people of all backgrounds, so previous knowledge in a specific topic is not required. Talks are open to the public.
Spring 2022 lecture
The Centrality of Media Stereotyping and How it Impacts Us
Presented by Travis L. Dixon, professor and director of graduate studies for the Department of Communication, on March 23, 2022. 
In this presentation, Travis L. Dixon provides evidence for the power of media stereotypes and stereotyping over our collective consciousness. Specifically, he argues that news and race imagery drive political polarization and distort our notions of social reality. His talk focuses on the relationship between stereotypical portrayals in the media, crime policy, and political decision-making. The presentation highlights two decades of research findings that build a compelling case regarding the importance of assessing racial considerations when trying to assess political opinion.
About the presenter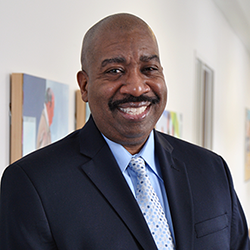 Travis L. Dixon is a media effects scholar who specializes in investigating the prevalence of stereotypes in the mass media and the impact of stereotypical imagery on audience members. He is a professor and director of graduate studies in the Department of Communication at the University of Illinois Urbana-Champaign. In 2019, he became the first African American scholar inducted as a fellow of the International Communication Association, one of the highest honors in the communication discipline. Much of Dixon's work examines racial stereotyping in television news. His more recent investigations scrutinize the content and effects of stereotypes and counter-stereotypes in major news events, social media, and musical contexts. Recently, he has partnered with community groups attempting to address racial inequity.

Prior lectures