Dean's Distinguished Lecture series
The LAS Dean's Distinguished Lecture series provides an opportunity for members of the LAS community and the broader campus community to hear from some of the college's most distinguished faculty and alumni. Talks will be appropriate for people of all backgrounds, so previous knowledge in a specific topic is not required. Talks are open to the public.
 
---

Earth BioGenome Project: Sequencing Life for the Future of Life
Presented by Gene E. Robinson, Swanlund Chair of Entomology and Neuroscience
Tuesday, Oct. 29, 4 p.m.
Natural History Building, Room 2079
A reception for faculty, staff, and grad students will follow in the NHB Core (room 3083)

Increasing our understanding of Earth's biodiversity and responsibly stewarding its resources are among the most crucial scientific and societal challenges of the new millennium. These challenges require fundamental new knowledge of the organization, evolution, functions, and interactions among the entire planet's organisms. I will present a perspective on the Earth BioGenome Project (EBP), a moonshot for biology that aims to sequence, catalog, and characterize the genomes of all of Earth's eukaryotic biodiversity over a period of 10 years.
The outcomes of the EBP will inform a broad range of major issues facing humanity, including the impact of climate change on biodiversity, the conservation of endangered species and ecosystem services, and the discovery of new medicines. I will describe the geopolitical, scientific, and organizational challenges in coordinating and executing such an ambitious international project, and the structure proposed to achieve its goals.
 
About the speaker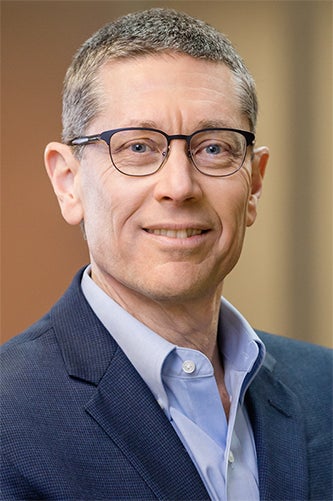 Gene E. Robinson obtained his PhD from Cornell University in 1986 and joined the faculty of the University of Illinois at Urbana-Champaign as a professor in the Department of Entomology in 1989. He holds a University Swanlund Chair and Center for Advanced Study Professorship, is director of the Carl R. Woese Institute for Genomic Biology and director of the Bee Research Facility, and is a former director of the campus Neuroscience Program. Robinson pioneered the application of genomics to the study of social behavior, led the effort to sequence the honey bee genome, authored or co-authored over 300 publications, and has trained 30 postdoctoral associates and 23 doctoral students, over half with faculty positions in academia.
He served on the National Institute of Mental Health Advisory Council and has past and current appointments on scientific advisory boards for companies and foundations with significant interests in genomics. Robinson's honors include: Fellow and Founders Memorial Award, Entomological Society of America; Fellow and Distinguished Behaviorist, Animal Behavior Society; Distinguished Scientist Award, International Behavioral Genetics Society; Guggenheim Fellowship; Fulbright Fellowship; NIH Pioneer Award; Honorary Doctorate, Hebrew University; Fellow, American Academy of Arts & Sciences; Wolf Prize in Agriculture; member, US National Academy of Sciences; and member US National Academy of Medicine.