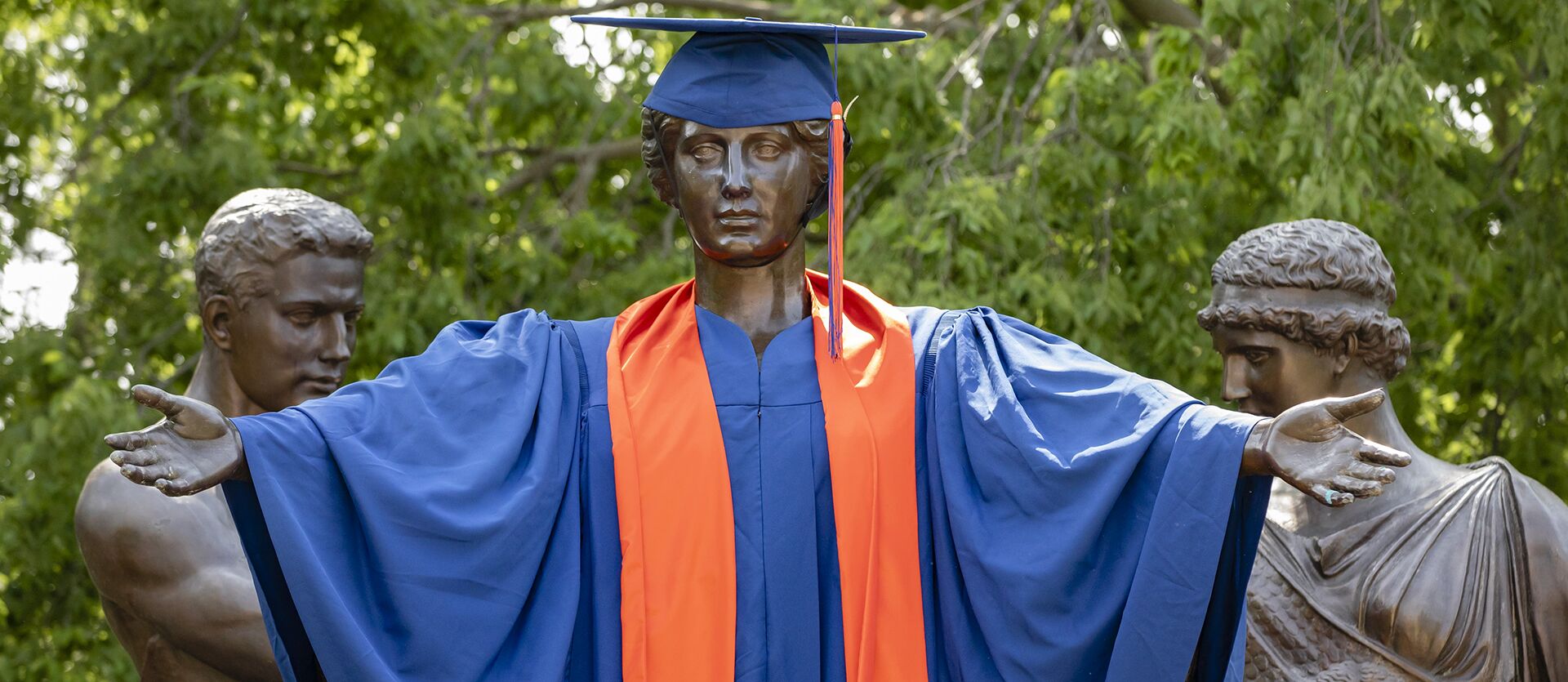 The LAS alumni network is powerful.
It includes more than 180,000 leaders, thinkers, and go-getters. Alumni & friends
LAS alumni are an incredible and highly accomplished group who change the world every day through their work, advocacy, and philanthropy. They include seven Nobel and nine Pulitzer prize winners. They work as business leaders, public servants, entrepreneurs, teachers, researchers and are the backbone of many companies and non-profit organizations.
Our alumni launched lifelong educational journeys on our Quad, in our classrooms, labs, and libraries.
They continue to be involved in the college. Some are involved in the LAS Alumni Council and its Board of Directors. Others volunteer their time and provide financial support for students, faculty members, and facilities.
Get advice from notable LAS alumni
They have advice on navigating your career after graduation. Topics include getting hired, managing up, starting a business, and more.
Read about LAS alumni careers
In the LAS@Work series, alumni answer questions about their jobs and how their Illinois degrees helped them find success.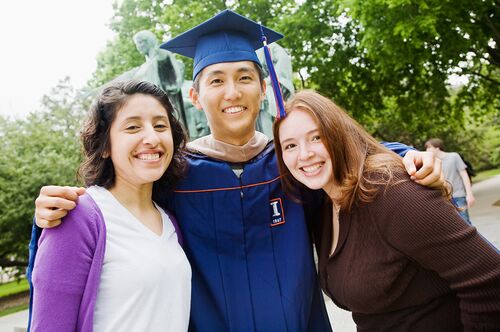 Show your college pride with LAS gear
Celebrate your time in the College of LAS by purchasing shirts, cups, and pens from the Illini Union Bookstore.
Update your contact information
Have you moved or changed your email address? Share updated information for the University of Illinois alumni database.
Nominate someone for an LAS alumni award
Know someone deserving of our achievement, humanitarian, distinguished service, or outstanding young alumni awards? Nominate them today. The deadline is May 31.