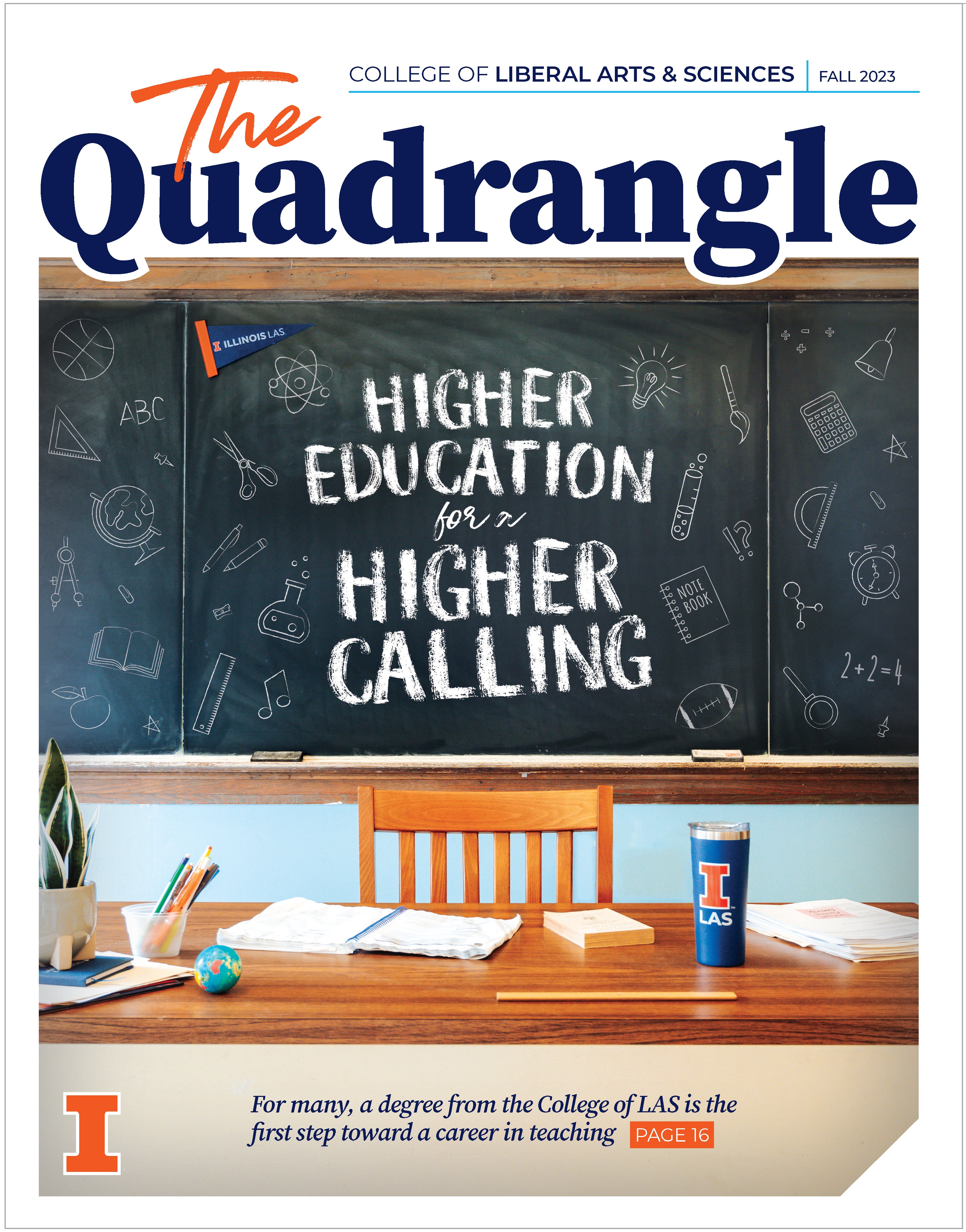 The Quadrangle is a biannual magazine published by the College of Liberal Arts & Sciences every spring and fall. It tells stories of and impacting alumni, students, faculty, and staff throughout the college. 
View highlights from our most recent issue below, or download a PDF version to view all the stories.
Interested in receiving the print version twice a year? Subscribe or update your information to get started.