Featured event
Thursday, Feb. 23
6:30-8:30 p.m.
Harry Caray's Italian Steakhouse
33 West Kinzie, Chicago
Register by Feb. 15.
Join the College of Liberal Arts & Sciences for a winter night out in Chicago. In addition to partaking in drinks and warm hors d'oeuvres, two LAS alumni will share what they have learned about the workplace of the future.
The workplace of the future
Bethany Dohleman (MS, '05, statistics; PhD, '10, psychology)and Joseph J. Levin (BS '10, psychology; MHRIR '11, human resources and industrial relations) will share how industry trends are defining the workplace of the future. Bethany and Joey have spent more than 10 years in human resource and talent management roles with a variety of companies. They are passionate about supporting organizational development and individuals to drive performance, satisfaction, and more equitable and diverse workplaces.
Meet the speakers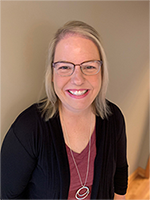 Bethany Dohleman
Bethany Dohleman is the director of organizational research and part of AbbVie's talent team. She has been with AbbVie since 2018 leading teams focused on workforce analytics, reporting, employee and team research, and surveying. Prior to joining AbbVie, she led the workforce intelligence team at Nike and worked in various HR and analytics roles at Monsanto/Bayer and State Farm.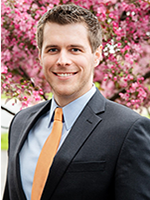 Joey Levin
Joey Levin is the HR director and HR business partner supporting global finance at McDonald's Corporation. Joey has been in this role with McDonald's for just over one year providing strategic HR and generalist support to the McDonald's CFO, his leadership team, and the global function. Prior to joining the team at McDonald's, Joey served as the corporate HR manager supporting all corporate functions at Stepan Company in Northbrook, Ill. He also served in various HR leadership roles at General Mills across multiple plant and corporate locations.