Our college's stellar faculty are continuously making discoveries and sharing their insights in ways that are changing society. They're prompting important conversations on topics from political science to health, psychology to the languages, and ensuring our students a high-quality education. They see Illinois as a place where they can pursue their curiosities beyond their traditional fields of expertise.
It's vital to retain our faculty stars while recruiting others to join us on campus. Such recognitions bestow prestige on faculty members and provide financial support for their scholarly activities. Through these awards, donors and friends are investing in the future of the college and its departments.
---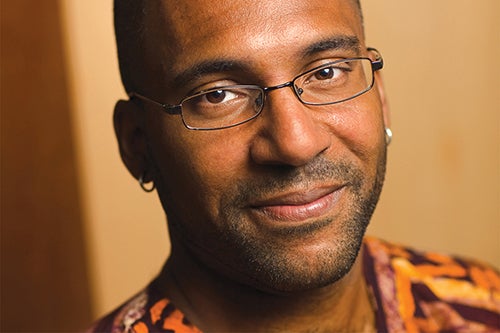 Faculty scholars
Named scholar positions are critically important within the College of Liberal Arts & Sciences. As our faculty members' national and international reputations develop, these rising star faculty become the targets of recruitment by elite private and public universities.
Illinois is particularly vulnerable to losing newly tenured associate professors and newly promoted full professors. Often, recognition as a named scholar helps us keep exceptional faculty members at Illinois.
Among the college's 600-plus faculty members, we have about 60 named scholars. Increasing this number will give LAS flexibility to support and retain our best faculty members, and make a case for why other promising researchers and teachers should join us.
How your gift works
Opportunities to support LAS' faculty members through named faculty scholars begin at $10,000 a year and require a three- to five-year commitment.
LAS uses these gifts to recognize exceptionally talented assistant professors and newly promoted full professors just as their reputations develop and they are at risk to be recruited elsewhere. The gifts also are used to make compelling job offers to outstanding faculty candidates considering Illinois.
---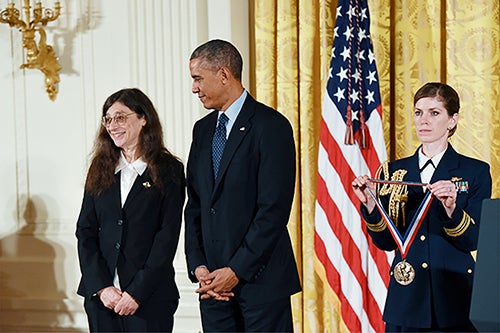 Named professorships and chairs
Named professorships and chairs are crucial to retaining well-established, senior faculty members. The College of Liberal Arts & Sciences also uses these recognitions to recruit high-caliber faculty members away from other universities.
Faculty professorships
Professorships are a prestigious honor, and the college uses them to encourage faculty members to expand their careers at Illinois. The income from named professorships may be used to supplement a professor's salary or support his or her scholarship or research needs. The investment required to endow a professorship starts at $500,000.
Faculty chairs
An endowed chair represents the highest honor the university can confer on a faculty member. Endowed chairs help attract and retain brilliant scholars by providing them dedicated resources for innovative research and teaching opportunities. The investment required to endow a chair is $2 million.
How your gift works
By endowing a chair or professorship, you're creating an everlasting investment in future faculty members. Donors name the endowed fund, and the name is reflected when the honor is bestowed upon faculty members. When the chair or professorship is awarded, the university uses interest earned on the endowment in order to ensure the donor's legacy.
---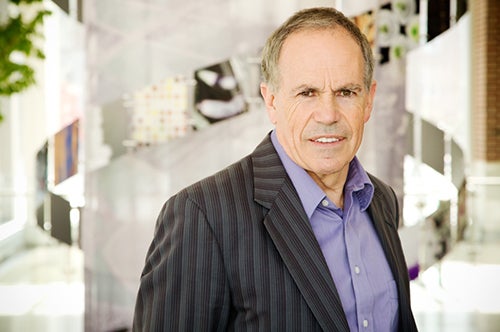 LAS faculty by the numbers
Each year, the college actively works to retain about 40 faculty members who have offers elsewhere
Less than 20 percent of LAS faculty are named scholars, professors, or chairs
30 percent of Engineering and 42 percent of Business faculty are named scholars, chairs, or professors
99.6 percent of all Illinois students take an LAS class, which means our faculty have impact across campus
---
Learn more about making a lead gift
Your support of LAS faculty has a profound impact on our ability to educate students and conduct important research. And, with decreasing state funding, it is needed now more than ever.
To make a gift, plan a bequest, or for more information, please contact us.
---
Read news about giving within LAS