iVenture-ing into entrepreneurship
iVenture Accelerator is teaching students how to succeed with a startup idea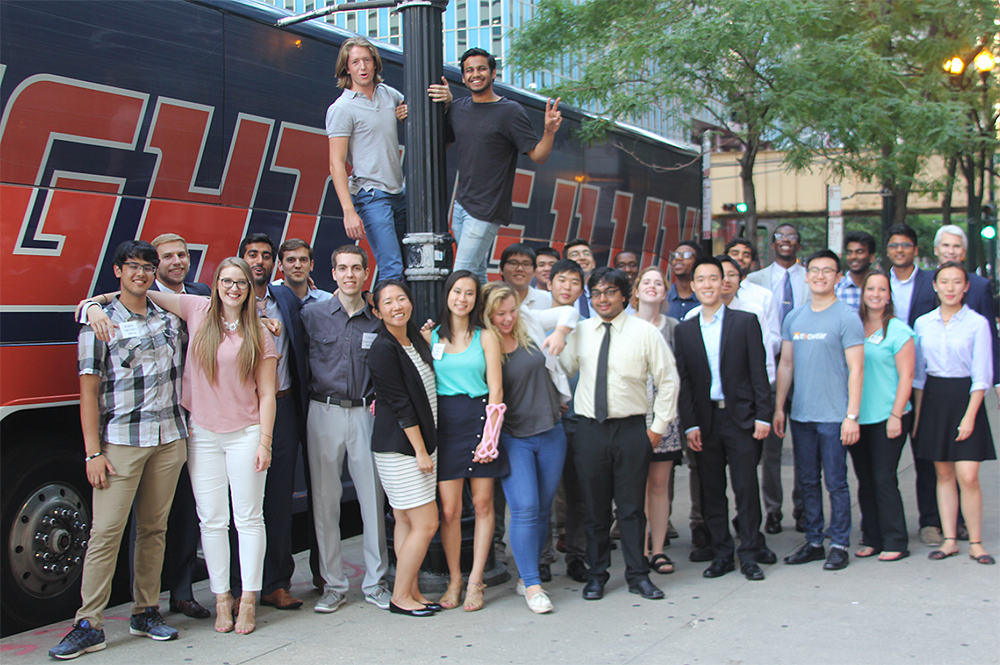 If you think entrepreneurship is something that begins after a student earns his or her degree, think again. The iVenture Accelerator program has been growing in popularity since it launched in 2015, with its programming intended to allow students from across campus to create startup enterprises for their own ideas.
The program has been successful, having already served as the spark for several startups. Ryan Singh, associate director of the Academy for Entrepreneurial Leadership and lead coordinator of the program, said they are excited to have a growing number of interdisciplinary startup teams from LAS.
"iVenture is interdisciplinary and was created to be a capstone entrepreneurship experience for all students on our campus," Singh said. "iVenture exists to show every student on campus that if they have a great idea for a startup, nonprofit, or campaign, the university will support them."
The year-long program offers student startups up to $10,000 in funding throughout the year, enabling them to travel and purchase prototyping materials, supplies, and other critical purchases.  For the 2016-17 school year (iVenture's second annual cohort), 12 startups were selected (out of 36 startups that applied), with the 32 participating students coming from 28 different majors and minors throughout campus. Students from three majors in LAS—political science, integrative biology, and economics—took part in the experience.
The program begins with a summer session that gives student entrepreneurs the opportunity to build and scale their ideas while working together full-time in the U of I Research Park. The session includes demo days on campus and in Chicago for students to pitch their ventures to potential investors, funders, customers, advisors, and supporters.
Students are advised and coached by campus faculty and alumni entrepreneurs, learn founder stories firsthand at startup office visits, and participate in workshops on various topics such as fundraising, marketing, and product development.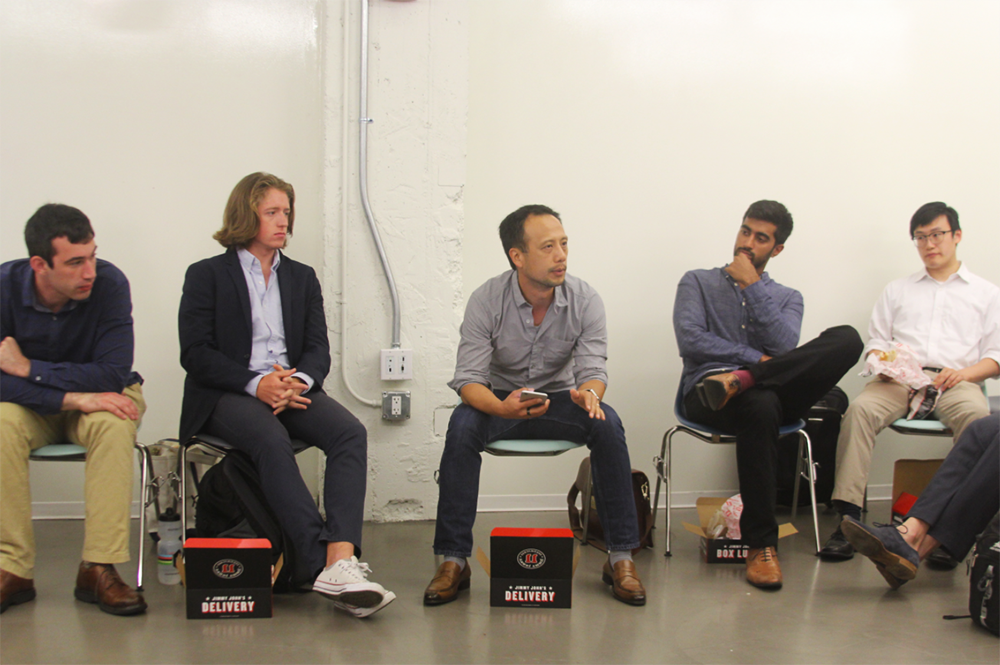 In two years, some 150 Illinois alumni have helped advise the students during its summer session, according to iVenture. One was Sean Chou (BS, '95, psychology) who built a company, Fieldglass, after he graduated from Illinois. Fieldglass was sold to SAP for more than $2 billion. Chou spent a day with students in Chicago's 1871 co-working space sharing his own startup story, and he serves as an advisor to several iVenture teams.
Students continue to receive support and accountability after the summer session is over. During the following school year, students in the program take a three-credit hour iVenture seminar course where they learn about topics in entrepreneurship, apply them to their ventures, and present their progress in boardroom-style presentations.
Students in LAS have been at the root of several startup ideas.  Jaime Jones, a student majoring in political science, helped develop CitiSpace, "a social venture focused on transforming underused spaces in communities through site-specific public art installations and cultural programming," according to its website. 
Jonathan Balthazar, a student majoring in integrative biology, helped develop Cedar Technologies, a startup that revolutionizes protection against vector-borne diseases in developing countries by making portable shelters and bed nets.
Wendell Thomas, a student majoring in economics while also studying creative writing, worked on a team to establish the Inclusive Companion Series, also known as ICS.
ICS acts as a tool for parents to start dialogue about social identities with their children through summaries of popular children books, questions, and talking points that identify social identity- related themes that could be easily understood by a child.
"My two other co-founders were in a class that focused on social entrepreneurship," Thomas said. "One of them wanted to write children's book and the other one wanted to find a way to talk to kids about social identity. I thought it would be a great idea to combine the two ideas. "
Thomas said they met several helpful people through the iVenture program.  
"There are so many surrounding areas that are affiliated with campus that want to help you in any way they can," he said.
Applications are now open for the next iVenture cohort kicking off in June. Student teams of two to four founders may apply by March 19 and/or April 30. Teams that apply in the earlier round will receive feedback from cross-campus entrepreneurship faculty and staff. To learn more and apply, please visit iventure.illinois.edu.
News Source
Taylor Hoffman and Joey Figueroa