The power of the primaries
With primary elections in full swing, experts describe the shifting influence between political insiders and voters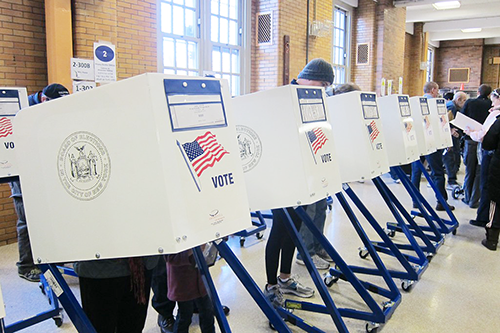 In the United States, voting for president is as old as the Constitution itself. The process by which presidential candidates are chosen by their parties, however, is much murkier, and marked by more than a century of shifting influence between political insiders and voters in caucuses and primary elections.
In Illinois, for example, which has its presidential primary on March 17, primary elections have been conducted since 1927. For decades, however, the results were regarded as merely advisory at the party state convention, where delegates were chosen by political parties to select a candidate at the national convention.
That may seem undemocratic under today's political rules, in which delegates for the national party conventions are largely selected by voters during the primaries, but Marsha Barrett, a political historian in the Department of History at U of I, said that primaries and caucuses once had only a fraction of the clout that they do today.
For about half of the nation's history, primary elections didn't even exist. In the 19th century, for example, members of the U.S. Congress selected presidential nominees, but that process came into question as a violation of the separation of powers between the legislature and the presidency. The power to pick a candidate shifted to political party bosses, but by the end of the 19th century there were growing calls to include voters in the process.
The first primary election in the United States occurred in Florida in 1901, Barrett said, when voters chose delegates to attend the Democratic National party Convention. By 1916, about 20 states had primaries, but the trend slowed in the 1920s and 1930s. By 1940, only 14 states held primaries.
"Political leaders tended to dislike primaries because they shifted the power of selecting nominees in the party away from local and state officials, and the party establishment, in general, to voters," Barrett said. She added, however, that primaries began to regain traction—albeit, slowly—in the mid-1940s as candidates not favored by party leaders used them to increase support for their campaigns.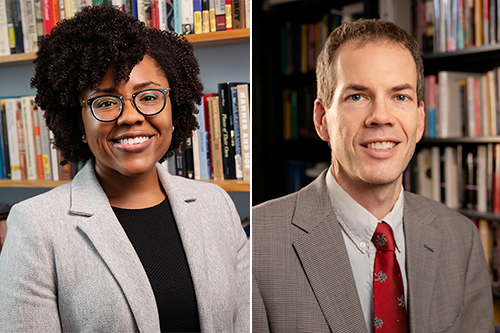 In 1952, for example, U.S. Sen. Estes Kefauver, D-Tennessee, challenged Democratic Party leaders by winning 12 of 15 primaries. Party leaders were resolutely opposed to a Kefauver nomination, however, and they ultimately got their wish. Illinois Gov. Adlai Stevenson, a reluctant candidate, eventually won on the third ballot at the convention after President Harry Truman announced his support for him, Barrett said.
That same year, Dwight Eisenhower won a commanding victory over U.S. Sen. Robert Taft, R-Ohio in the New Hampshire primary, but there were few primaries so the nomination was decided at the Republican National Convention. Eisenhower beat Taft, the establishment's preferred candidate, thanks to Eisenhower's supporters challenging the credentials of delegates committed to Taft.
Barrett added that the primaries were more influential in 1960 when John F. Kennedy used crucial victories in Wisconsin and West Virginia to demonstrate his electability over the more experienced Hubert Humphrey despite anti-Catholic sentiment.
The trend toward primary elections received an explosive boost in 1968, Barrett said, when protests erupted at the Democratic National Convention after Hubert Humphrey was selected to run against Richard Nixon despite not having participated in any of the 13 presidential primary elections. By 1976, between 20 and 30 states held presidential caucuses or primaries, and by 2000 the number had grown to about 40. Today all states have caucuses or primaries.
That doesn't mean that the power to pick a presidential candidate has been completely turned over to voters, however. Brian Gaines, professor of political science at Illinois, said that the order of primaries is determined by political parties, as is the number of delegates that are up for grabs in the primary election. States also vary in whether delegates are tightly or loosely bound to primary election results.
This comes into play primarily when candidates exit the race, Gaines said, as some states require that delegates at the national convention follow their endorsements even if the candidate they represent has withdrawn since the primary election, but this is rare and not easily enforced.
Additionally, the Democratic and Republican parties both have delegates at the national convention who are not tied to primary election results. The Democratic Party has more of them, and in 2016 they sided heavily with Hillary Clinton over Bernie Sanders, leading to accusations that insiders stole the nomination from voters.
In response, the Democratic Party altered rules for 2020 so that these unelected "automatic delegates"—formerly called super delegates—would only vote if the elected delegates were unable to reach a majority vote on one of the candidates.
"But if it somehow turns out that Biden and Sanders split the delegates so finely that just a few stray Bloomberg, Buttigieg, Warren, or Klobuchar delegates prevent anyone from getting a  majority, then the delegate pool will grow by about 800, and the second ballot will, once again, feature a mix of popularly elected and never-elected voters," Gaines said.
In any case, Gaines added, the primaries and caucuses have made campaign strategy even more important—and dangerously complicated, as candidates must appeal to the party faithful during primaries but also appeal to centrists for the general election.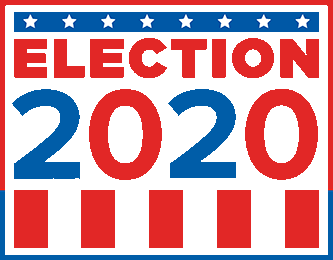 "To me, the 2020 Democratic contest is a better example of that challenge, so far, than of the importance of money," Gaines said. "The final numbers will show huge spending, partly because there were so many candidates (nearly 30) and mostly because Michael Bloomberg could spend hundreds of millions saturating the airwaves with ads without batting an eye. As he suspends his campaign, he is another example of the important rule that money does not always decide elections."
See more related stories at the Politics and LAS page.