Professor identifies key drivers in decisions to receive COVID-19 vaccine
Friends, loved ones, and politics all play a role in public health behavior, research finds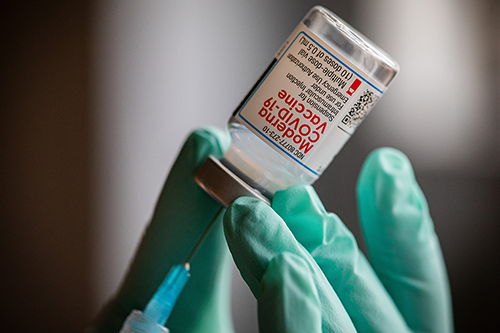 After the onset of COVID-19, policymakers were dismayed by many people who avoided personal and public safety measures designed to curb the spread of the virus. Many social scientists mobilized to better understand this behavior, including Jake Bowers, a professor of political science and statistics at Illinois, who recently released a study illuminating the mindset of people who receive appeals from health officials.         
Bowers had been conducting research with The Policy Lab at Brown University for nearly a year when the pandemic hit, and the public response to the availability of vaccines soon became the focus of his work. His team's most recent study, the subject of a cover story in Vol. 119 No. 29 of the Proceedings of the National Academy of Sciences, found that perceptions of what other people were doing in regards to vaccination were key drivers of people's own vaccination decisions.
Bowers found that a person who thought that their family and friends were likely to be vaccinated was much more likely to report an intention to vaccinate than a person who thought that their family and friends were not going to be vaccinated. There were similar findings that hinged upon political affiliation.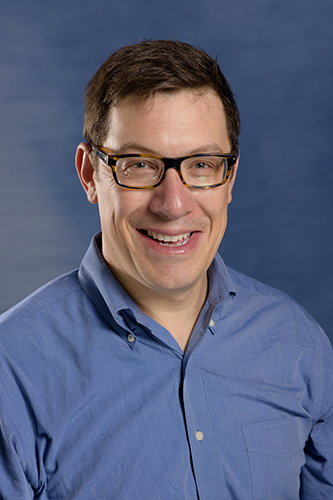 "When you asked Republicans, 'Are other Republicans getting vaccinated?' and the answer was 'yes', they were far more likely to say that they were getting vaccinated than Republicans who thought that other Republicans were not going to be vaccinated," Bowers said. "To be clear here, we're talking about two Republicans who are very similar, for example, they would be both men or both women, have the same age and who both trust the government the same amount. To them, the effect of learning about (decisions by) other Republicans is like the effect of learning about your neighbors and your family."
For Democrats, Bowers found, the vaccination intentions of other, similar Democrats were less likely to cause differences in an individual's own vaccination intentions.
These results were a bit surprising to Bowers, but it wasn't his first study on vaccine behavior with surprising results. In 2021, Bowers was the lead methodologist in a study in Nature where he tested the effectiveness of using text messages to encourage people to vaccinate. For this study the team at The Policy Lab, together with the Rhode Island Department of Public Health, used a randomized field experiment to learn about whether different SMS messages could motivate people who had not received the vaccine after it became available to the public to vaccinate.
Eight different messages were sent to 160,000 people in Rhode Island, and the results showed that the messages had no effect. Those who received messages were no more likely to get vaccinated than those who didn't and no one of the eight messages performed appreciably better than any other.
"That was a really powerful article," Bowers said. "We could tell the government 'Hey guys, I know you want to do this really cheap and fast, as you should, (and) you did exactly the right thing if you don't want to waste taxpayer money, but in this case, you probably should do something other than SMS messages.'"
The results of these two studies together, Bowers believes, are important to answering the question of how policymakers can encourage more vaccinations and other measures meant to suppress the spread of the virus.