Moments at Memorial Stadium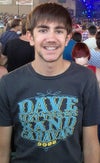 Saturday afternoons during the fall means one thing on this campus: football season! Nothing can compare to seeing all the Orange and Blue flood the streets of Champaign-Urbana as alumni, students, and fans alike come from all over the state to support the Illini. While a lot of fans enjoy cooking burgers and hot dogs at the tailgate, my favorite pre-game activity involves lining up on 4th Street to watch the Fighting Illini Marching Band enter the stadium playing my favorite fight songs. Our Marching Band is incredibly talented and the student section would not be the same without their energetic playing guiding our cheers.
Moving into the stadium, I join my friends, look around, and picture all the great moments that have taken place here. As a history major, I love the fact that stadium has such a legacy to it. Built in 1923, Memorial Stadium is a tribute to the women and men of the University of Illinois who lost their lives during WWI. It also happens to be home to five Illini national championships!
Today, Memorial Stadium continues to celebrate and revitalize their traditions. Just take a look at the new and very, very large HD scoreboard on the south end. While I love looking around at the scene before me and thinking about how much history we've built here, the best part of College GameDays is actually watching the Illini take to the field. As part of the Big Ten Conference (incidentally the oldest collegiate athletic conference in the U.S.) we see some great competition come into town and it's always a pleasure seeing the Illini battle it out.
As halftime approaches my favorite moment as a student at the University of Illinois occurs: singing the Illinois Loyalty song with everyone in my vicinity. Hearing "Hail to the Orange, Hail to the Blue, Hail Alma Mater!" gives me a ton of pride to be a student here. Win or lose, the game is always a good time for students and is a college tradition. I may be graduating at the end of the school year, but I plan to come back for many more of these memorable fall Saturdays.