How I developed my leadership skills at Illinois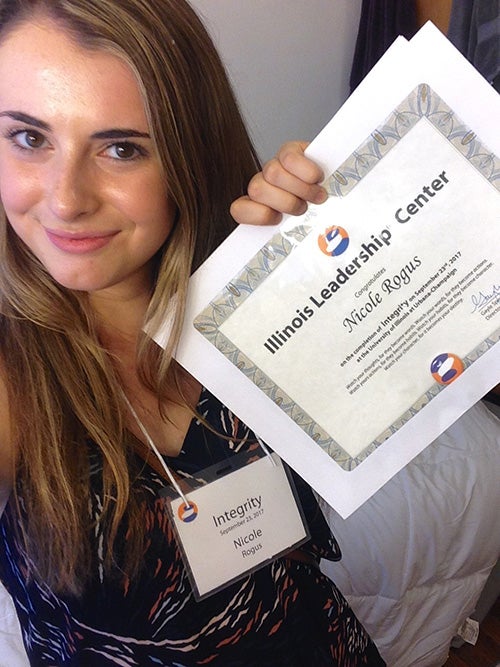 Interested in gaining leadership experience? The University of Illinois offers a ton of leadership opportunities for its students; you just have to know where to look.
I've had a few leadership roles and experiences on campus. In addition to being a College of Liberal Arts & Sciences Brand Ambassador, I am also a student ambassador for the School of Integrative Biology, a promotional staff member for Campus Recreation (Head Lifeguard), and a senior advisor for the Pre-Dental Club.
The Illinois Leadership Center should be your first place of reference. It offers workshops, classes, and certificates for students interested in gaining or perfecting their leadership skills.
Also, keep an eye out for your college's newsletters. They are a great source of information for students interested in representing their colleges as student ambassadors.
I strongly encourage all students to speak with their academic advisors as well. Advisors have a vast knowledge of each college and can direct students to additional resources and experiences outside of academia.
One of the simplest ways to get leadership experience on campus is through registered student organizations. Join a club that piques your interest and apply to be in the club's executive board. It is a great way for students to get more involved in their respective club and meet new people.