How earning an LAS degree has taught me versatility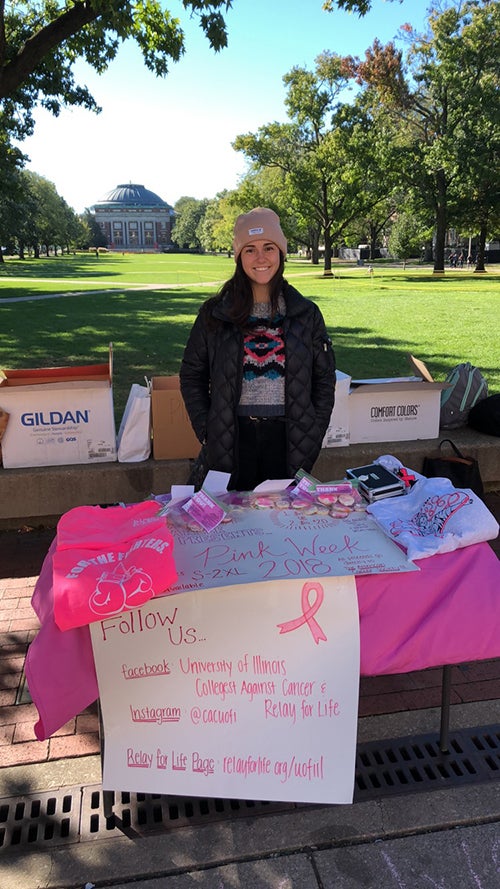 As a senior earning a degree in communication with a minor in psychology, LAS has been a huge part of my life, teaching me many life skills.
As a student in the College of Liberal Arts & Sciences, you are taught more than just lessons in Lincoln Hall. You are prepared for your professional career as you become a versatile young adult. LAS offers many diverse majors and becomes an interesting fit for all its students.
For me, LAS has guided me on my endeavors through different opportunities like interning in the Communication Academic Advising Office, where I help educate current and prospective students on the major I have become so passionate about. This position continually teaches me about myself, how to guide and serve people, and allowed me to form connections in the department. Consequently, being an LAS student has molded me because of my involvement.
The College of LAS and its departments also host events that give you the life tools to be a young professional, like LAS Success workshops. The theories and practical knowledge you are taught make you understanding, personable, and easy to adapt. Being a student is much more than graduating with a degree in hand, it is about being part of a program that offers many opportunities to grow.
In my life, communication and psychology courses work together to teach me applicable theories I will soon be using in my career. With LAS, you are prepared to be whoever you want. The choice is truly yours! I encourage you to get involved and take advantage of the activities, events, and especially get in touch with your department. These are the little "Illini" things that will impact you long after your four years on campus.