Academic and career success depend on skills and mindsets that help you navigate new and diverse environments, changing and demanding conditions, as well as personal challenges.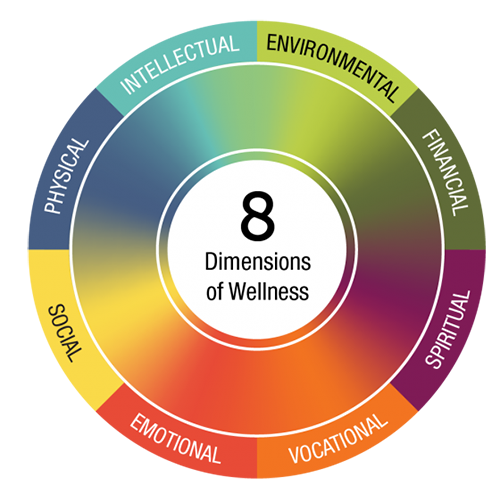 Today more than ever, success requires resilience, persistence, adaptability and fortitude. In Life + Career Design, you will develop skills for integrating into unfamiliar social and cultural contexts, including campus, cross-cultural and professional contexts, and learn how to thrive within those environments. In addition to guided classroom and field experiences, we encourage a holistic approach to developing skills for personal strength and success.
Practicing the eight dimensions of wellness will promote the development of skills and mindsets needed for success. The College of LAS partners with offices across campus like Student Affairs, the Counseling Center, and McKinley Health Center to offer workshops and programs that can help students understand the importance of taking care of multiple dimensions of their health.
Our Life + Career Design Initiative gives students opportunities to imagine and even plan out how they can design and live healthy, satisfying lives, both while a student at Illinois and beyond.
Interested in additional wellness resources? Access the campus Mental Health and Wellness website to get connected to services for mental health, wellness, access, and accommodation.