Professor recognized for spirit of innovation
Kenneth Suslick named a Fellow of the National Academy of Inventors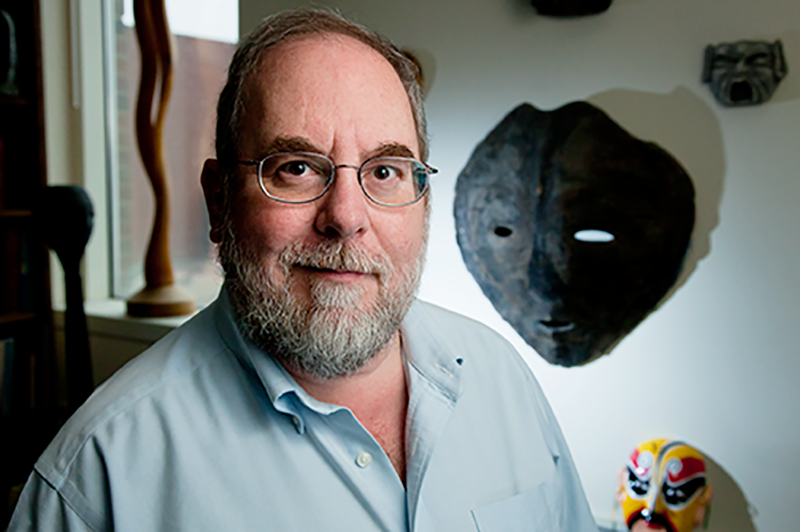 A professor of chemistry at the University of Illinois has been nationally recognized for demonstrating a "prolific spirit of innovation."
Kenneth Suslick, Marvin T. Schmidt Professor of Chemistry and professor of materials science and engineering, has been named a Fellow of the National Academy of Inventors (NAI). 
The National Academy of Inventors is a non-profit member organization formed in 2010 to heighten awareness of academic technology and innovation. Those elected to the rank of NAI Fellow were nominated by their peers for outstanding contributions to innovation.
"It is exciting to see the NAI Fellows Program continue to grow and honor the world's most impactful academic inventors each year," said NAI President Paul R. Sanberg. "The 2016 Fellows exude innovative excellence, and we feel truly privileged to welcome them to the Academy and recognize their remarkable contributions to discovery and invention."
Some 175 NAI Fellows were named this week. According to a statement released by the National Academy of Inventors, the honor is accorded solely to academic inventors who have demonstrated a prolific spirit of innovation in creating or facilitating outstanding inventions that have made a tangible impact on quality of life, economic development, and welfare of society.
Suslick, who also has a faculty appointment in the Beckman Institute for Advanced Science and Technology, has published more than 350 papers, edited four books, and holds 26 patents. He has been a faculty member at Illinois since 1978.
He also has significant entrepreneurial experience, serving as lead consultant for Molecular Biosystems Inc. and as part of the team that commercialized the first echo contrast agent for medical sonography (Albunex). He was the founding consultant for VivoRx Pharmaceuticals, and he helped invent and commercialize Abraxane, albumin microspheres with a paclitaxel core, which is the predominant current delivery system for taxol chemotherapy for breast cancer.
Suslick co-founded ChemSensing, which began the commercialization of the Suslick research group's optoelectronic nose technology, and its successor, iSense Systems LLC in Mountain View.
Suslick said all he could do was smile when he received notification of his induction to NAI.
"I am deeply honored to be receiving this award amongst fellow inventors and recognized faculty," said Suslick. "I am looking forward to being honored in the award ceremony this upcoming April."
The Fellows will be inducted on April 6 as part of the Sixth Annual Conference of the National Academy of Inventors. U.S. Commissioner for Patents Andrew H. Hirshfeld will provide the keynote address for the induction ceremony.
"With each year I continue to be amazed by the caliber of individuals named as NAI Fellows, and the 2016 class is no exception," said Hirshfeld. "Congratulations to this very deserving group of distinguished academic innovators. I was honored to once again serve as a member of the Fellows Selection Committee and look forward to recognizing this new group of innovative leaders at the induction ceremony this spring."