Alumnus relies on lessons from a key class at Illinois for his career at Expedia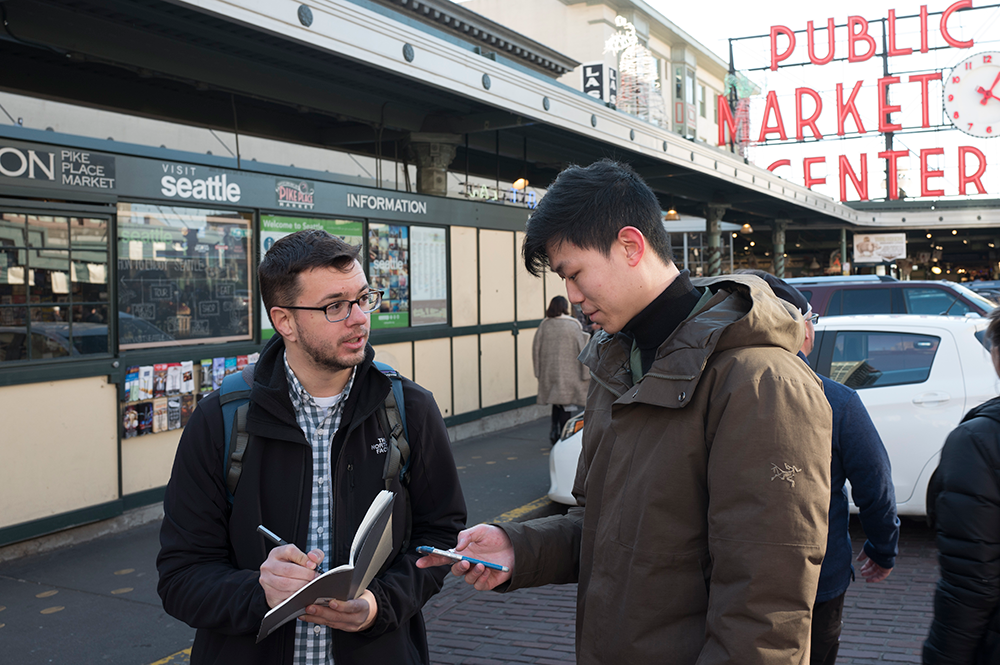 College wasn't always a good fit for Chris Nixon. Struggling with classes, he left Illinois, but after some soul-searching close to home and abroad, he came back to U of I and enrolled in a major that changed everything: anthropology. The journey back to Illinois, along with a pivotal course taught by Alma Gottlieb, professor of anthropology, still inspires and informs him today.
Job title: Interaction designer at Expedia.
Hometown: Seattle.
Degree: BA, '13, anthropology (minor in informatics); MS, '15, library and information science
What's a typical workday for you?
The day could bring anything.  Some days I'm head down working on a design for some part of the site.  Other days I'm working on a research plan to inform future designs or looking at our data analytics of how people use our site.  A lot of times I'm in our usability lab or out in the local mall (or Pike Place Market) conducting usability studies and interviews.  Another key part of my job is communicating design with product managers, developers, and company leadership.
What was your career path from college to this position?
This was my first job out of college.  During college I held many part time jobs and internships. After graduating from LAS in 2013, I continued my education at the U of I at the School of Information Sciences (then named the Graduate School of Library and Information Science).  The February before my graduation, I talked my way into an interview for a UX (user experience) position with Expedia at the Engineering Career Fair.  They offered me a summer internship which could turn into full time, and I accepted.  At the end of the internship, I received a full time offer.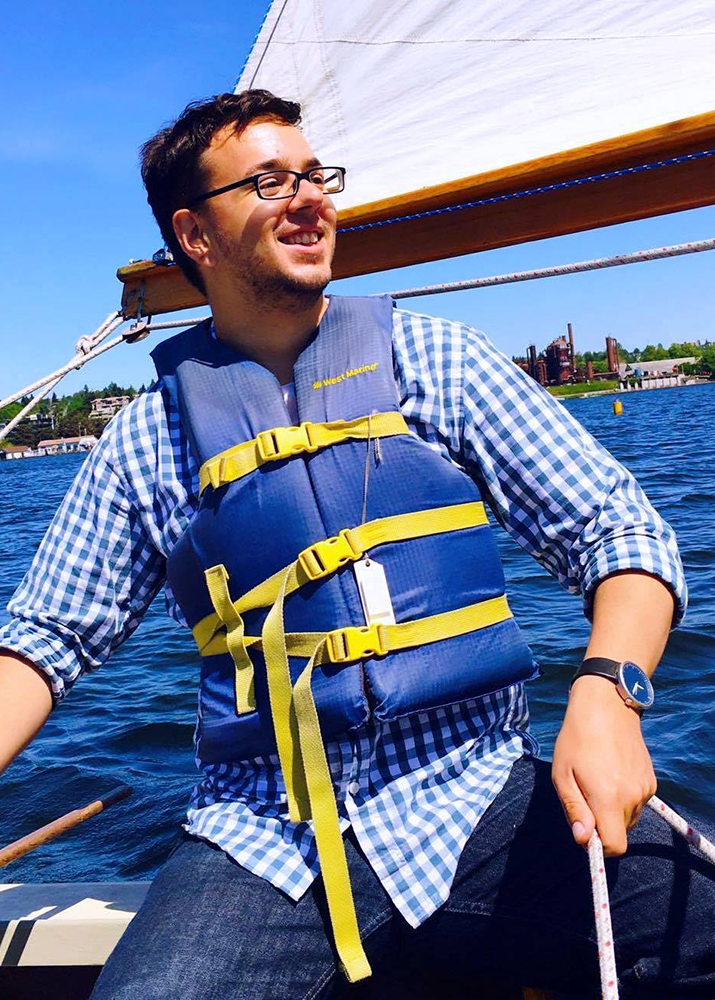 What about college best prepared you for your life and career?
I'm really glad I transferred into anthropology during my junior year.  The academic attitude of always questioning and trying to explore, which I honed during my days in LAS, is super important to me, and I use it in my work every day.  I always ask not just what is happening, but why.  One thing about college which best prepared me for both graduate school and work is Alma Gottlieb's qualitative research methods course (ANTH 411).  It was an intensive, rigorous summer course, but Professor Gottlieb taught us methods very well.  Not only did we learn a variety of methodologies, but more importantly we learned when to use them.  I used what I learned in this class to plan and conduct research for my bachelor's honors thesis for anthropology, as well as countless times in grad school for both class and research assistantships.  Now, at Expedia, I've been able to use ethnography and interviews as well as other anthropological methods to inform the design of our site, adding to our repertoire of more traditional user experience research methods.
What's your proudest achievement?
My proudest achievement is graduating from the University of Illinois with a degree in anthropology and an honors thesis.I had a difficult time early on in my college career, first being on academic probation and then being asked to leave the university due to low grades.I spent some time soul searching for what interested in me, taking classes both at Parkland College and at the Chinese University of Hong Kong for a summer abroad.The fact that I was able to pull myself up from that difficult period, and find something I am passionate about, and excel at, still helps me get through difficult times today.
What do you like to do when you're not working?
Now that I live somewhere near water (I'm from Champaign), I decided to learn how to sail, which has been a lifelong dream of mine.  In Seattle there's a nonprofit called the Center for Wooden Boats, and they maintain a fleet of wooden sailing boats, some as old as 80 years.  I took lessons there and now have started volunteering with them.