Jeff Christensen concludes a career with the University of Illinois Police Department
Ever since he was an undergraduate in sociology with the Student Patrol, Jeff Christensen has worked to protect the Illinois campus from crime and other hazards. As a police officer who rose through the ranks to eventually become executive director of public safety and chief of police at the University of Illinois Police Department, Christensen's job has entailed everything from managing football game traffic to regular meetings with a retired sociology professor to talk about how to handle campus protests while respecting free speech. He will retire at the end of this month.
Degrees: BA, '85, sociology (criminology); MA, '91, human resource education
Family: My wife, Michelle, has worked in our local school district with students with disabilities. My son, Cory, is a Champaign County Sheriff's Deputy. My daughter, Kylie, is in her last semester at Illinois earning her degree in social work.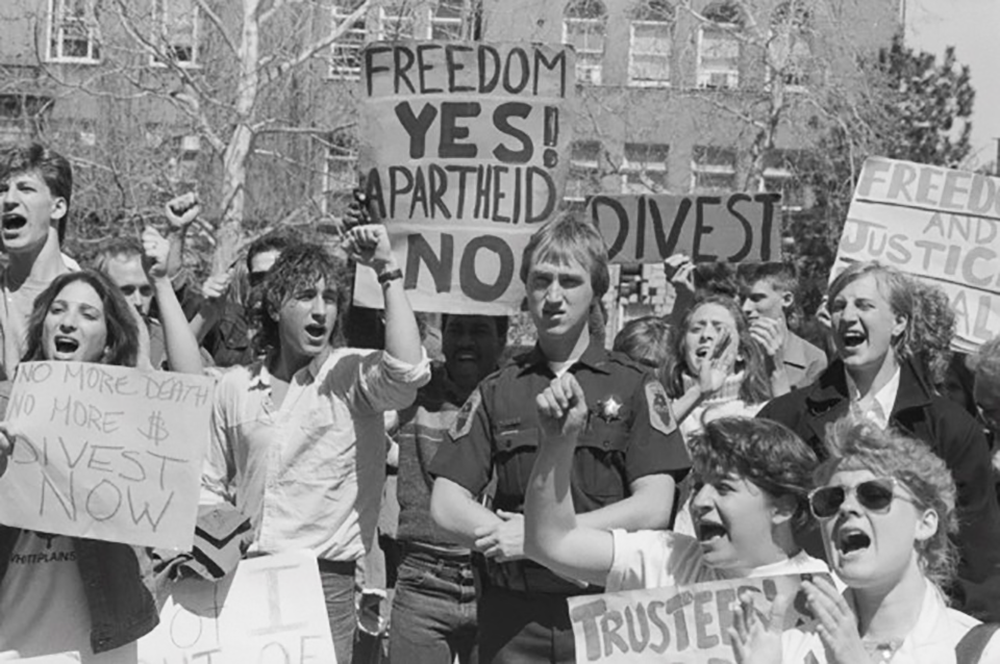 What's a typical workday for you? What is most interesting about your work?
A typical workday is many meetings and other administrative tasks. However, frequently the planned day is altered by the crisis of the day. The most interesting aspect of my job is working with our community – especially our students. Getting to know them and then staying in contact long after they graduate is interesting and rewarding.
What was your first job out of college? How did you get it?
University of Illinois police officer. I was involved with the Student Patrol while an undergrad student – this confirmed my law enforcement aspirations and made me very hopeful that I would continue working with the University of Illinois Police Department. Following graduation, I went through the civil service testing process and was fortunate enough to score high enough for a referable position and earn the job.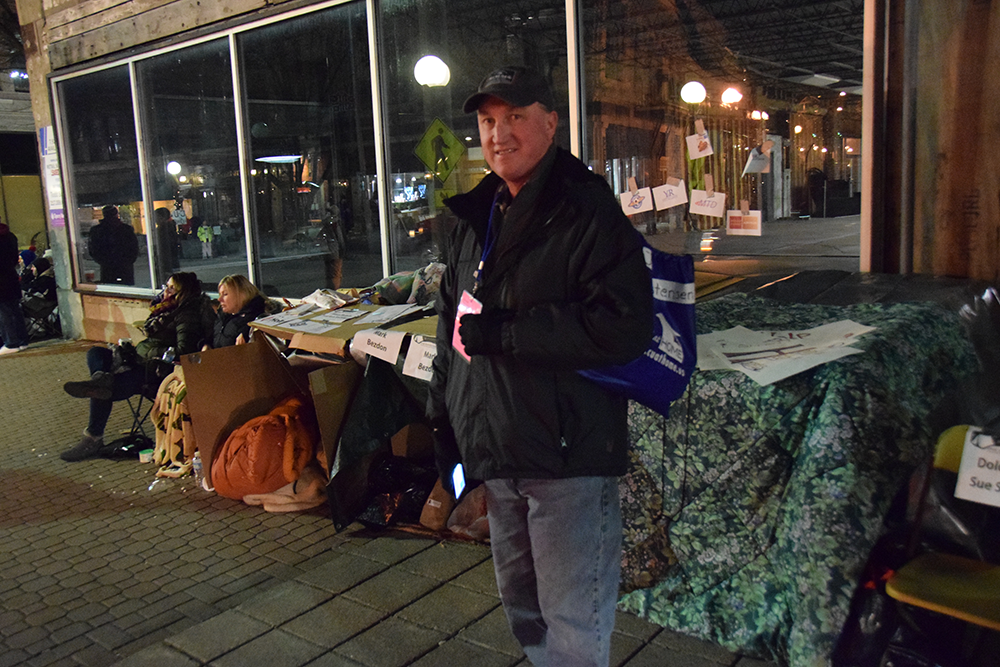 What has your career path been?
I have been with the University of Illinois Police since graduation. I've been lucky to be mentored by many special individuals and receive the support of the community and the department – these were all very important to finding my roles and moving through the department ranks. I also strived to continue my education by earning my master's degree, attending Northwestern University's School of Police Staff and Command, and attending the FBI National Academy.
What about college best prepared you for your career?
Even today, I use what was imparted in the classroom experience working inside and outside the department. Some of the best preparation was the people and relationships that were established and developed. For example, some other professional colleagues and I have met monthly with emeritus professor of sociology Clark McPhail for breakfast to catch up and discuss "gatherings" as related to First Amendment issues, management of gatherings, types of gatherings, etc. Sociology really gave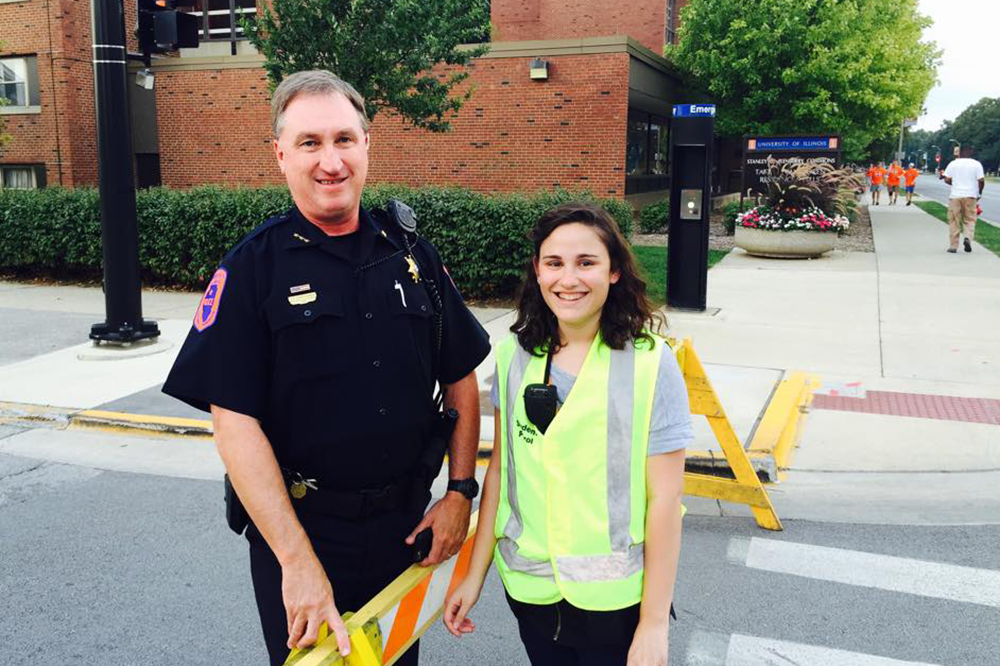 me a foundation to have a deeper understanding of – and appreciation of research into – our past, current, and future community concerns and dynamics as related to quality of life and policing.
How do you think a career at UIPD was different than if you spent it at another police department?
Working with students, faculty and staff.   This led to many great friendships and opportunities, including traveling to Taiwan with some academics to speak on community policing across the country, etc.
What do you like to do when you're not working?

Spending time with family and friends. My favorite hobby is fly-fishing and anything on the water. I still have a Boston Whaler boat that we obtained in 1985. It's been through three trailers and two engines but still gets us on the water from Florida to northern Michigan!