Mark Hauber named Harley Jones Van Cleave Professor
Professor of animal biology is a renowned bird researcher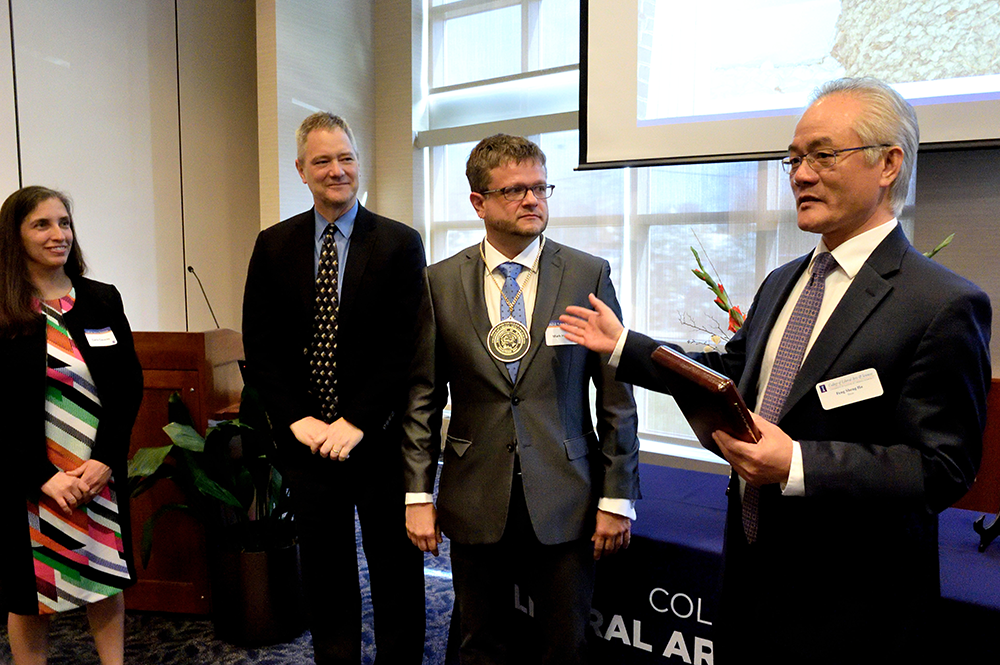 Mark E. Hauber, a professor of animal biology, has been named the Harley Jones Van Cleave Professor in the School of Integrative Biology. The endowed position is named for the late Harley Jones Van Cleave, a prominent professor of zoology and Illinois alumnus who served at the University of Illinois from 1913-1952.
Hauber's research focuses on the evolution of animal recognition systems. He uses behavioral, developmental, physiological, and molecular tools to study the social and genetic consequences of species recognition in avian brood parasites such as cuckoos, cowbirds, and wydahs and their hosts.
He has published more than 240 peer-reviewed articles and authored The Book of Eggs (2014). His lab is currently exploring the cognitive and neurophysiological bases of self-discrimination critical for the social functioning of individuals, including crowded nests, dense seabird colonies, and even large human settlements. A named professorship is one of the highest honors that a faculty member can receive.
"Mark is exactly the type of scholar we like to have at Illinois. Individually he is an outstanding scholar, but he is also a great team player," said Feng Sheng Hu, the Harry E. Preble Dean of the College of LAS.
Kevin Pitts, vice provost for undergraduate education at Illinois, said Hauber brings a rich background of understanding to his research.
"Professor Hauber has made a mark on the world by advancing the realm of comparative evolutionary biomechanics," Pitts said. "We truly look forward to see what he will do next."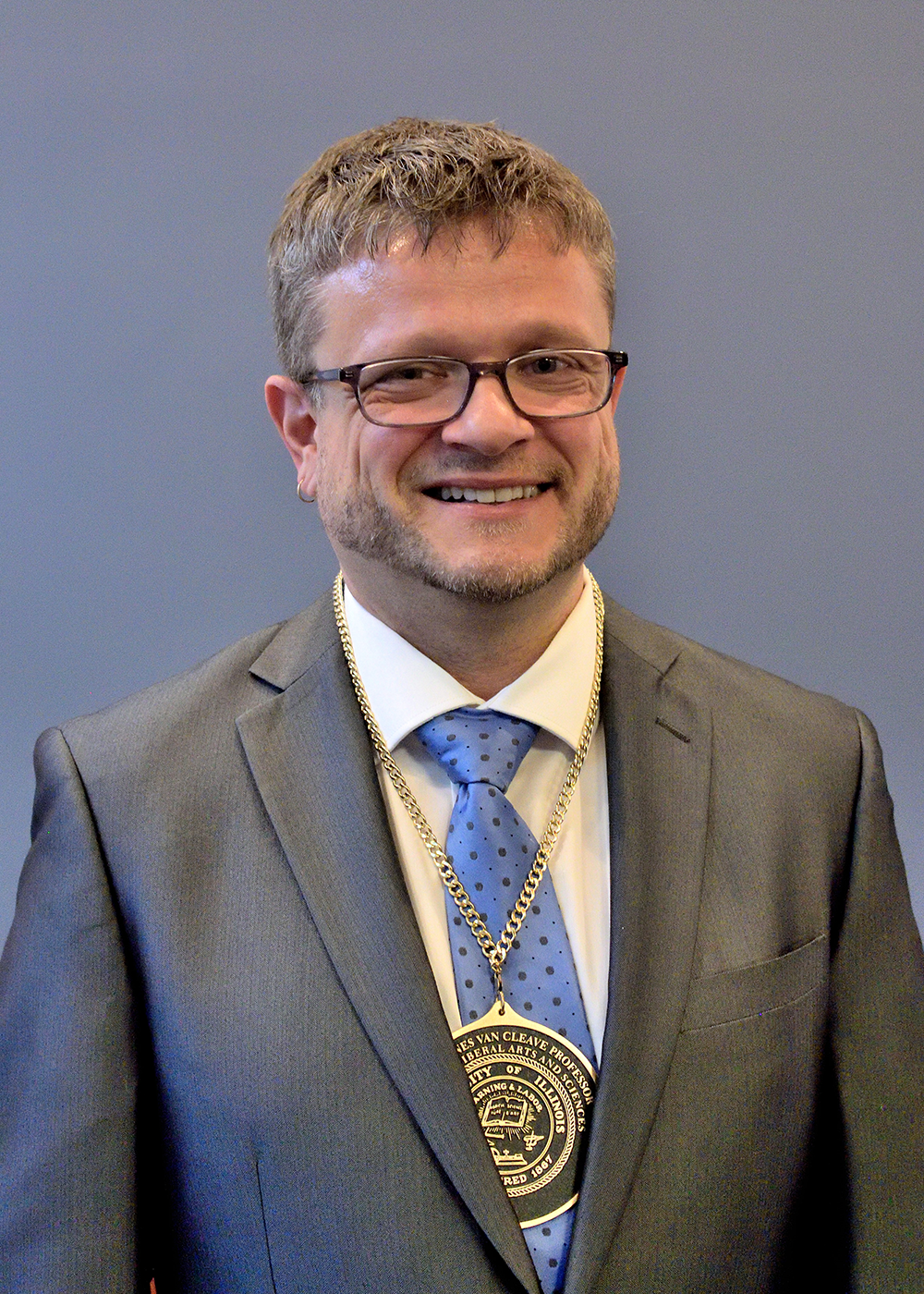 The endowed position was made possible by the late David R. and Margaret S. Lincicome. David Lincicome (BA '37; MA '37; zoology) is widely recognized as the founder of two seminal academic journals: Experimental Parasitology and Virology. In 2008, the College of LAS awarded him with the Dean's Quadrangle Award.
Margaret (Peg) Lincicome earned her bachelor's degree from Randolph-Macon Woman's College in 1931, a master's degree at Columbia University in 1935, and a PhD from the University of Virginia in 1938. She conducted ground breaking research in schistosomiasis and was a member of the editorial boards of numerous scientific journals.
Together they endowed the professorship in memory of Harley Jones Van Cleave, whose research was in invertebrate zoology, cytology, and parasitology and taxonomy of parasites.  He was a specialist on the class of intestinal worms known as Acanthocephala. Known affectionately as Dr. Van, he was considered not only a renowned researcher but also an inspiring teacher.
At the ceremony, when Hauber asked everyone who has co-authored a publication with him to raise their hands, a wave of hands shot up across the room and his peers laughed with surprise.
"This is really an honor," Hauber said. "When people asked me what I was doing at Illinois, I told them I was going home. I love birds and always wanted to be a scientist and study birds, and I knew I had to come to Illinois, because the technology that I was interested in was created here. MRIs for birds was not something I thought was feasible before coming here."
Hauber has served as the editor-in-chief of the Auk: Ornithological Advances, associate editor of Behavioral Ecology and Sociology, Marine Biology, and Emu: Austral Ornithology. He is a former editor of both Ethology and Behavioral Ecology. Hauber is a fellow of the American Ornithological society, and he served as elected program officer of the animal behavior society and chair of the 2014 conference of the international society of behavioral ecology. Colleagues gave tremendous praise to Hauber for his accomplishments and impactful research.
"I want to thank the university for welcoming and supporting my research as well as LAS for making me feel at home. I have a wonderful lab and am surrounded by people who are just as excited as me to study birds and do research that will add to this department and our field," Hauber said.