Talking more deeply about language
Silvina Montrul expands the study of bilingualism and second language acquisition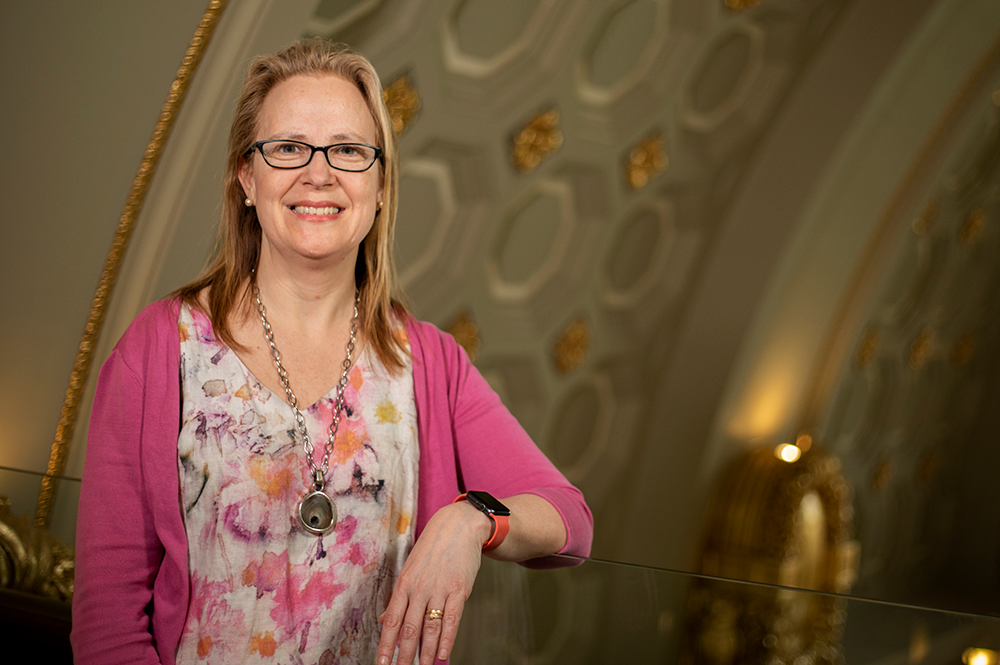 Through almost 19 years of research at Illinois, Silvina Montrul, professor of Spanish and Portuguese and linguistics, and an affiliate at the Beckman Institute for Advanced Science and Technology, has become a leader in understanding bilingualism and second language acquisition. "Heritage languages are precious linguistic, cultural, and personal resources for individuals and for society," she said, "but due to their minority status many are vulnerable to loss."
Please explain your area of research.
Learning another language is challenging and exciting, but it can also be difficult depending on when you start and in what context. You can also forget aspects of your native language under certain conditions. I am curious and passionate about understanding the process and outcome of second language acquisition in adults and children as well as the wax and wane of the language(s) of bilinguals. Multilingualism--a key area of social, behavioral and cognitive language science with broad societal and global impact—is truly complex and fascinating. I study the nature of linguistic knowledge in native and non-native speakers of different languages, with specific focus on grammatical development. Although I have done pioneering work on the acquisition of Spanish and heritage language acquisition, I have also worked with other colleagues in other languages, including English, Turkish, Korean, Arabic, Hindi, French, Romanian and Brazilian Portuguese.
What are you currently working on?
I am writing a book on linguistic changes in three immigrant languages in the United States: Hindi, Spanish, and Romanian. This study advances our understanding of language contact and how children are the main agents of language change. My findings have implications for language maintenance, revitalization, and education for immigrants who want to preserve and transmit their languages to the next generation. I am tracing a linguistic feature that is common in many languages of the world languages and that is very vulnerable to attrition and loss in a bilingual environment. I found that despite having the largest and most vibrant speech community in the United States, Spanish is the language that exhibits the most erosion and change of this feature in the immigrants and the heritage speakers, individually and collectively, compared to Hindi and Romanian. There are both socioeconomic and linguistic reasons for this outcome, and I am now developing a new project that will focus on Spanish-speaking children and their mothers across the lifespan, to understand the nature and timing of linguistic changes in this U.S. population.
What is the impact of your work?
My research has shown that childhood is the optimal time to learn and maintain languages: Children are good language learners, but they are also good language losers. Acquisition of a home language is not automatic, and it needs academic support. Even after they were originally acquired by school entry, many structures can be lost or fail to develop further if there is no academic support for the language at school. Children with high proficiency in two languages, who continue to use the languages, enjoy cognitive, academic, cultural and economic benefits of bilingualism if the home language is maintained. Unfortunately, there is still significant misinformation about bilinguals and bilingualism, and, for some linguistic groups in the U.S., stigma and prejudice as well. There are deficiencies in educational practices, social attitudes, and policies that deprive bilingual speakers of their native language. This has detrimental consequences for their academic achievement in elementary schools and high schools, access to postsecondary education, and the workforce. There is also misinformation about learning a second language before high school, if the goal is for better eventual fluency and mastery. In sum, heritage languages have a lot to teach us about language, languages, cognition, society and culture, linguistic theories, education and language policies. But it is important that our findings reach the public that needs this information.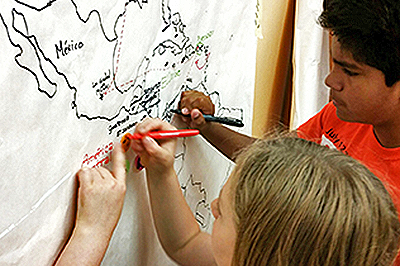 How has your field changed?
Heritage languages were not part of the main scholarly discussion at the time I graduated from McGill University in 1998, but today they are. When I moved from Montreal, Canada to the United States, the linguistic reality of the U.S. Latino population struck me, and I needed to do something about it. I contributed to bring heritage languages and this special case of bilingualism to the scientific spotlight and to important theoretical discussions in the field of language acquisition. Heritage languages, most of which are not English, were absent from theoretical linguistic and psycholinguistic studies of language, which are also mainly based on English. Today, the field of heritage language linguistics and acquisition is thriving not only in the United States, but also in Europe. I also co-lead a project on Spanish in Sweden with colleagues from Stockholm University and I am an international collaborator on a project funded by the German Science Foundation on German, Russian, Greek and Turkish heritage.  Humanistic and scientific studies of heritage languages are remarkably visible today in high impact publications and international conferences, and they will soon become a mandatory topic in teacher training programs across the nation.
What is your proudest achievement?
I am most proud when the results of my science and my discoveries have tangible impacts on individuals and society. I have involved undergraduate students in my research who are heritage speakers, and two of them went to Romania and Mexico to help interview the native speakers for my funded project on Spanish, Hindi, and Romanian. This was the first time these students travelled to the country of origin of their families.
My other achievement is the creation and implementation of language program on campus through the University Language Academy. I started this initiative in 2010, and I have a great team of teachers. Together, we promote the learning of a second language in childhood, when it matters most, and we help heritage speakers maintain their language. We offer Spanish language classes after school during the regular academic year and during summer camps in June and July. We also provide the Spanish curriculum for the University Primary School (grades K-5). Nothing makes me prouder than seeing children's amazing capacity and openness to language learning and learning about others develop and blossom. They contribute to a diverse and accepting society.
Editor's note: This LAS Experts profile is part of a series to highlight the groundbreaking work by faculty in the College of LAS. Visit here for other profiles.