The tireless pursuit of curiosity
After 35 patents, LAS alumnus Joseph Sant'Angelo is still inventing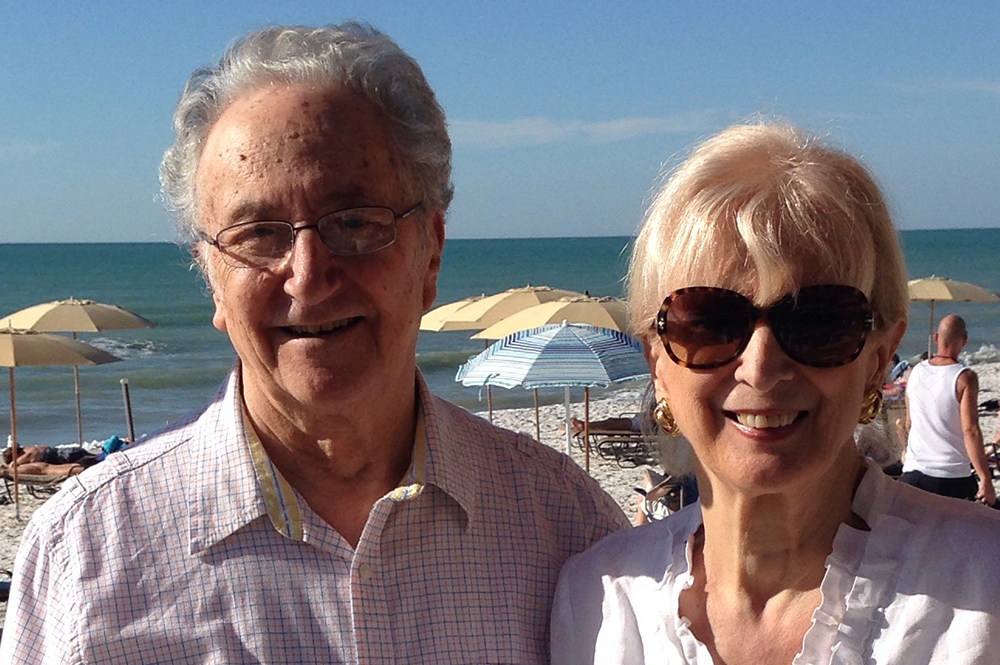 In his many years as a chemical engineer, Joseph Sant'Angelo has learned that a little drama can help sell an idea. In 1986, he and his partner, Christian Lambertsen, a doctor from the University of Pennsylvania Medical School, arranged tiny fires around a potential licensee's conference room in Denmark to prove that Sant'Angelo's latest patent, a breathable fire extinguishing gas mixture, could completely put out fires, including fires hidden in desk drawers and closed closets.
"In a few minutes, all fires were out, and we were still breathing," Sant'Angelo (BS, '54, chemical engineering) said. These were the first human trials for the Dansk Fire Eaters.
He is now retired, with a wide variety of innovations under his belt, from flame resistant fibers used by astronauts and firefighters to his work on the design and construction of the eight nuclear reactors for the U.S.S. Enterprise, the nuclear-powered aircraft carrier which became the longest serving ship in the history of the U.S. Navy. 
All told, Sant'Angelo has more than 35 patents to his name, many of which were commercialized.
That's a lot of inventing for a career, but Sant'Angelo's independent work and passion for chemical engineering has not exactly slowed down. His latest two projects? An update to his breathable fire extinguishing system that could fireproof buildings, ships, aircraft, mines, and grain silos, and an FDA-approved liquid bandage found to kill bacteria and fungi.
Sant'Angelo's interest in chemical engineering was influenced by the New Jersey native's Italian parents, whom he assisted with their own kind of chemistry—producing tomato sauce, pickled vegetables, dried sausages, wine, and grappa, a type of brandy produced from wine-making residue by distillation. Sant'Angelo later used his knowledge of distillation to explore how oil refineries could better produce gasoline and other chemical products.
Sant'Angelo also grew up next to a neighbor who had a photography studio. He was fascinated by what he called the "mini-engineering" involved in the process, which influenced him later after he entered the U.S. Air Force at age 18. He eventually made his way to Chanute Air Base in Rantoul, Illinois, where he would become the base photographer. He also met an Illinois professor who invited him to campus and arranged a job offer for him at the university's visual aids department. The job, and other summer jobs, helped pay for his education at Illinois. 
In addition to earning his degree from Illinois, Sant'Angelo received an officer's commission from the U.S. Air Force ROTC, where he was the group major adjutant. He was elected to the Society of Sigma X honorary research society based on his research thesis at Illinois, which he conducted under U of I chemical engineering professor James W. Westwater, who pioneered the use of high-speed photography.
After receiving his degree, Sant'Angelo served 12 years in the U.S. Air Force Reserves, in research and development. He went on to work at Celanese Research Labs in New Jersey, where he entered the exciting field of research and development. He spent multiple years at Celanese commercializing products before being recruited by the U.S. Atomic Energy Commission. It was there he worked on nuclear reactors for the U.S. Navy.
Sant'Angelo later became the director of research at Air Products and Chemicals, Inc. During his time at this company, he developed a breathable fire extinguishing gas, a project he continues to work on to this day.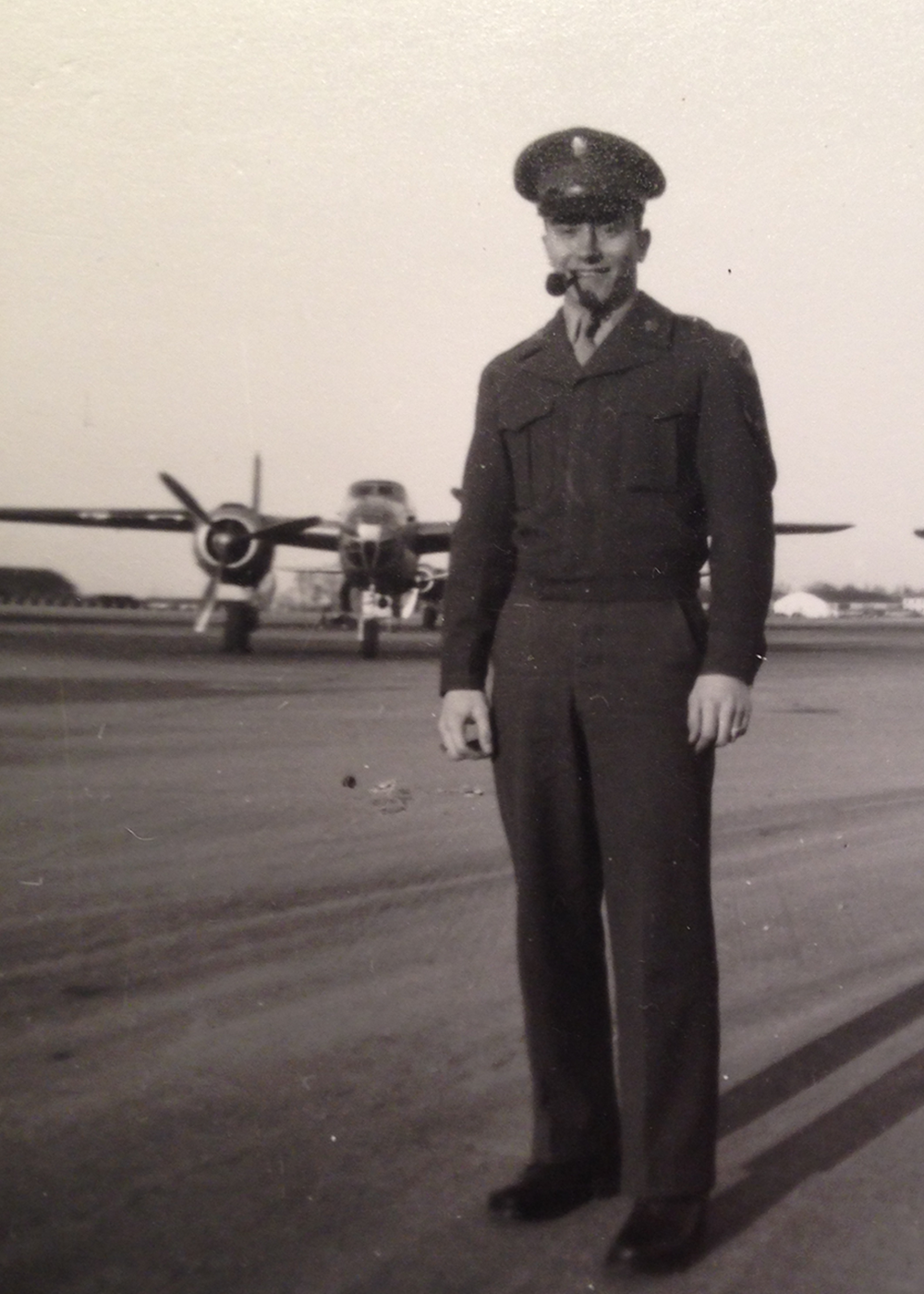 The original technology behind the extinguishing gas was patented and approved worldwide during the past 20 years and is now in 60 plus countries. In the original technology, nitrogen, a key component to the gas, was supplied from heavy steel tanks. For large installations, hundreds to more than 1,000 tanks were needed, thus limiting applications. However, Sant'Angelo, in his retirement, has completely redesigned the gas supply system.
"I came up with a new patent that replaces the many steel tanks with a hollow fiber membrane," Sant'Angelo said. "It takes 97 percent of the gas mixture from the air and we get rid of all the tanks."
Sant'Angelo is currently looking for investors to assist with the new product, and he continues to explore many of the practical uses that come with a lighter, portable, centralized system. While he sees potential solutions for airplane fires and lithium-ion battery fires, he's pursuing applications for fire trucks and has seen interest from the New York City Fire Department.  
"We could make tall buildings fireproof. Central towers at airports use the system. If there is a fire the operator cannot leave the tower. I have discussed this technology with the Federal Aviation Administration and Boeing Aircraft," Sant'Angelo said.
Sant'Angelo's other current product is a liquid bandage he developed after 15 years of work with Perry Robins, M.D., a dermatologist and emeritus professor at New York University Medical Center. The liquid bandage technology has recently been transferred to a group of Investors, Prevention Plus (TM), which is exploring many new applications of this product.
The bandage, which has FDA approval, is easy to apply, dries in under one minute, kills all types of bacteria tested, can be used for other applications, and leaves behind a soft, elastic, clear, protecting bandage that is easily removable, Sant'Angelo said.
"Thousands of patients die from infection each year. This product should help resolve these problems," he said.
While Sant'Angelo never stops looking ahead, he also looks back fondly on the people and places that helped him advance his career. In his home he has a grandfather clock that mimics the chimes of Altgeld Hall, which he remembers vividly. He recalled crossing the Quad as a student on a late snowy night.
"It was snowing beautifully, the bells at Altgeld tower started to ring, there was nobody there but me and the lights on the Quad. It was a wonderful feeling," Sant'Angelo said. "Illinois was a very, very important part of my life. It did so much for me. Not only did it satisfy my natural curiosity, so I could do what I liked to do, but it made all these things happen. I am very thankful for the university and the opportunities it gave me."
Sant'Angelo added that Illinois professors were an important part of his campus experience.  
"The campus YMCA used to have a poster that lit up at night, and I will never forget one saying: 'You've achieved success if you leave the world a better place than you found it,'" Sant'Angelo said. "So maybe I will. I had the help of God and people I met along the way."