LAS alumnus selected to lead White House Office of Science and Technology Policy
Atmospheric scientist Kelvin Droegemeier awaits Congressional confirmation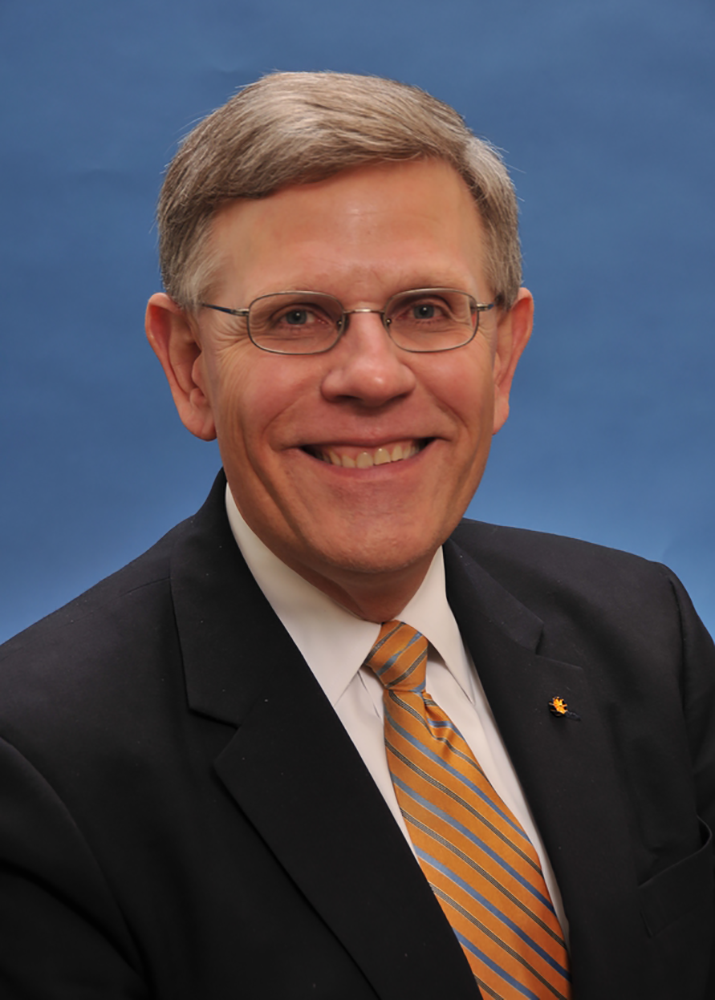 A College of LAS alumnus has been selected to direct the White House Office of Science and Technology Policy (OSTP). If his appointment is confirmed by the U.S. Senate, he will serve as President Donald Trump's top science adviser.
The selection of Kelvin Droegemeier (MS, '82; PhD, '85; atmospheric science), which was announced late Monday, has been greeted warmly by many scientists across the nation. Droegemeier is currently vice president for research at the University of Oklahoma in Norman. He was appointed last year by Oklahoma Gov. Mary Fallin as the state's secretary of science and technology.
Nature reported that, if confirmed, Droegemeier would be the first non-physicist to serve as White House science advisor since Congress established the OSTP in 1976.
"I am deeply honored to have been selected by President Trump to serve the nation as director of the Office of Science and Technology Policy, and I look forward to the Senate confirmation process," Droegemeier said in a statement to the College of LAS.
Droegemeier maintains strong ties with Illinois, where, as a student, he studied severe storms alongside now retired Professor Bob Wilhelmson. Droegemeier went on to become a leader in severe storm numerical modeling, and he co-founded the National Science Foundation's Science and Technology Center for the Analysis and Prediction of Storms.
He also co-founded the NSF Engineering Research Center for Collaborative Adaptive Sensing of the Atmosphere. Droegemeier was awarded the NSF Pioneer Award in 2000.
Two years ago he was awarded the Department of Atmospheric Sciences' award for outstanding alumni.
Bob Rauber, head of the Department of Atmospheric Sciences, said Droegemeier has come back to visit campus many times.
"He has been a contact point for attracting many of our graduates for employment at CAPS and other meteorological groups at the National Weather Center at the University of Oklahoma," Rauber said.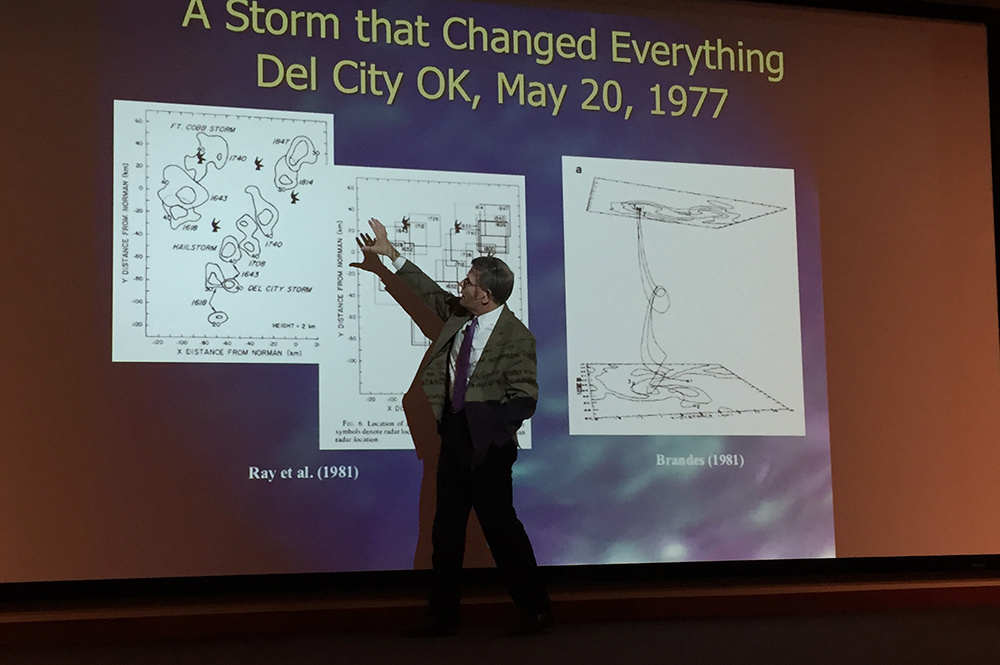 Don Wuebbles, the Harry E. Preble Professor of Atmospheric Science at Illinois, called Droegemeier a good friend and someone he highly respects. Wuebbles served as assistant director of the OSTP from 2015-17, under President Barack Obama. He's served with Droegemeier on several scientific boards and other organizations, including the University Corporation for Atmospheric Research, where they both served on the board of trustees.
"He's a kind, caring person and an expert on severe weather," Wuebbles said. "He's someone who will stand up for scientists."
Wuebbles, who served on the Intergovernmental Panel on Climate Change that won the Nobel Peace Prize in 2007, said he's discussed climate change with Droegemeier several times.
"He certainly understands the importance of the issue for humanity," Wuebbles said.
Droegemeier was appointed to the National Science Board in 2004 and 2011, under presidents Obama and George W. Bush, and was elected vice chairman in 2012.
"Science and technology are embedded in almost every issue that the president deals with, and since 2016, we've urged the nomination of a respected scientist or engineer," said Rush Holt, the chief executive officer of the American Association for the Advancement of Science, in a statement. "Kelvin Droegemeier is such a scientist; his work cuts across many disciplines from meteorology to cybersecurity and he has demonstrated many years of public service at the interface of science and policy."
News Source
Dave Evensen and Jessica Bursztynsky