Institute explores the relationship between humans and animals
Second Human-Animal Studies Summer Institute draws a large turnout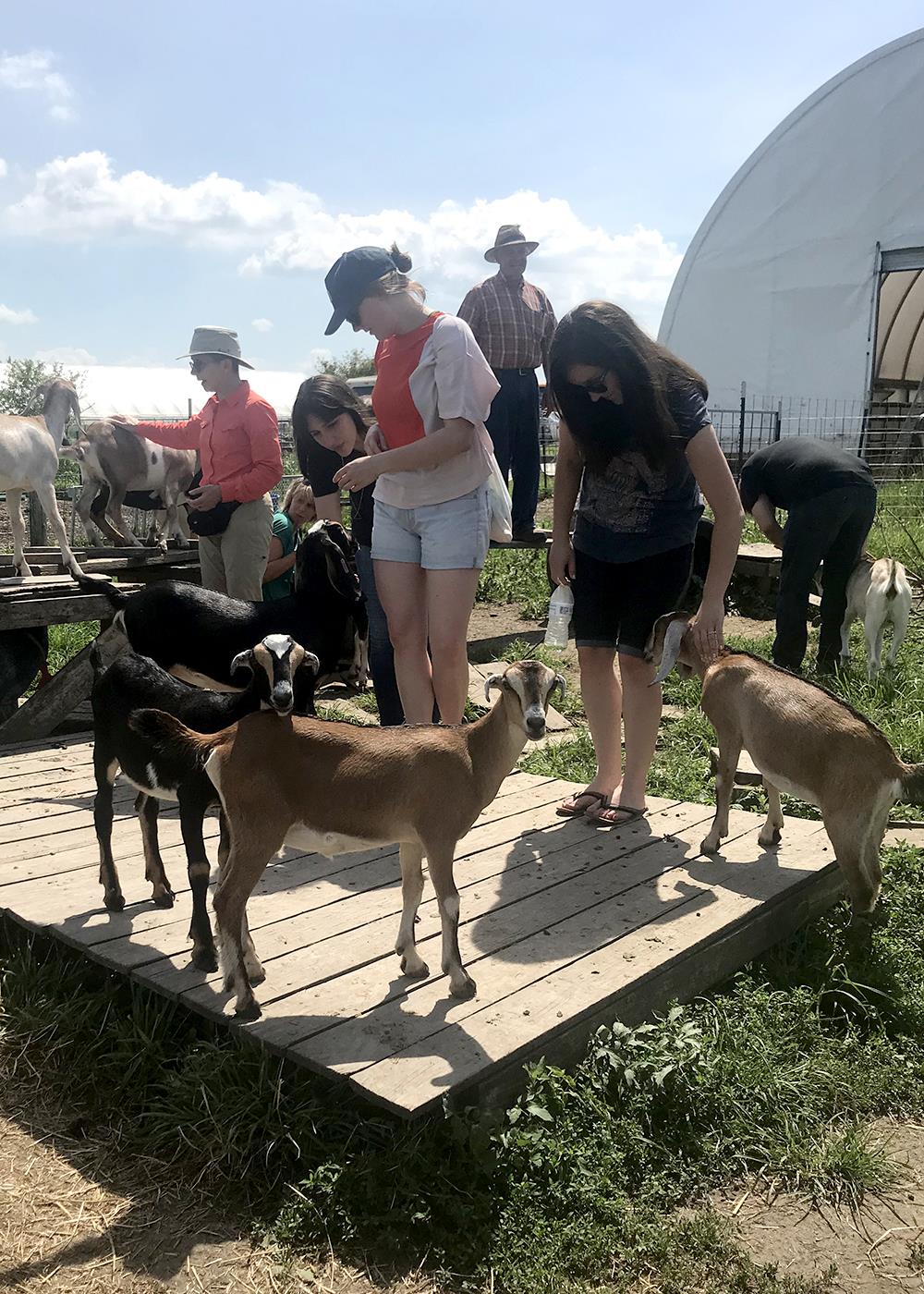 Scholars from across the world came to Illinois for the Human-Animal Studies Summer Institute to delve deeper into the implications and discoveries from their studies of human-animal relations.
This is the second year the university hosted the week-long institute, which is a partnership between the University of Illinois' Center for Advanced Study and the nonprofit Animals and Society Institute. It's the only institute of its kind to study this emerging interdisciplinary field.
Jane Desmond, professor of anthropology and co-director of the institute, said the field of human-animal relations in the humanities has substantially increased during the past decade. There's a blossoming of information in this field when it comes to literary studies or the arts, as well as the social sciences.
Animals are a vital part of society, she said, so the relationship between animals and humans deserves to be studied. Desmond said she wanted to showcase the variety of work in this area, and presentations at this year's week-long event included topics such as communicating the science of animal grief, arthropods as companion animals, the politics of charisma in endangered species, and the latest developments in animal law and public policy.
"Our goal is to reflect something of the full range of work on human-animal relations that is going on in so many disciplines these days: from 19th-century U.S. social history to today's most sophisticated narratives about how milk is produced sponsored by agricultural industries," Desmond said. "Doing this research is crucial because every single social organization, from group to nation, defines itself in part through how it interacts with non-human animals or has done so historically."
Scholars from across the nation and from a dozen different disciplines, including theater and performance history, law, anthropology, art, and English, made up the diverse range of speakers who attended the institute this year.
"My goal is to position Illinois as a national leader in the development of human-animal studies, while at the same time helping to develop the work of the next generation of international scholars from across many disciplines who are engaged with these questions," Desmond said.
Scholars participated in daily morning workshops where they critiqued one another's work. The afternoon lectures were open to the public, and Desmond said turnout was high.
"We are able to disseminate that knowledge to the scientific community and to the wider local community through talks which are expressly designed to be understandable across disciplinary boundaries and across the inside/outside academia divide," Desmond said.
Desmond, who hopes to make it an annual event, said she's already looking forward to next year's institute.