Trailing the American dream
Book by LAS alumna explores the troubling odds facing trailer park residents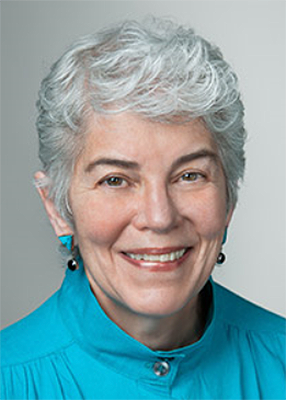 From one point of view, owning a trailer and renting a site in a mobile home park has the potential to be a place of opportunity and upward social mobility for low income families seeking to someday own a conventional home. A book by an LAS alumna and retired Illinois professor, however, shows how current economic conditions in trailer park communities may severely restrict people from achieving their dream of moving on.
While there's been relatively little research into these communities, Sonya Salamon (PhD, '74, anthropology), professor emerita of family studies and human development, co-authored, "Singlewide: Chasing the American Dream in a Rural Trailer Park," that shines light on the cultural and economic issues facing the roughly 12 million Americans in these living circumstances of owning a home and renting a trailer park site.
"The goal was to portray a misunderstood but common housing form in rural America," said Salamon, who co-authored the book with Katherine MacTavish (PhD, '01, human and community development) of Oregon State University. "We were working from the perspective of young families raising children in trailer parks to portray the reality of their lives."
Her findings included this: A system designed to attract Americans into purchasing cheap and affordable mobile housing has dramatic drawbacks as high mortgage costs and rapid depreciation rates—as much as half the value of a new home lost in just three years—prevent many families reselling the trailers for years, if ever.
The authors' research involved randomly surveying a total of 226 households and closely observing 39 families in rural Illinois, New Mexico, and North Carolina to explore the question of whether trailer parks are positive or at best neutral places to have families, raise children, and achieve social mobility. Their findings are that, though a trailer park is conceptually a pathway for families to attain the so-called American Dream—improving lives through hard work and home ownership—current conditions in such communities in fact limit residents' lives. 
During the one-year study of each of three different trailer park locations, for example, only one family from each site achieved leaving the trailer park for a conventional home on self-owned land.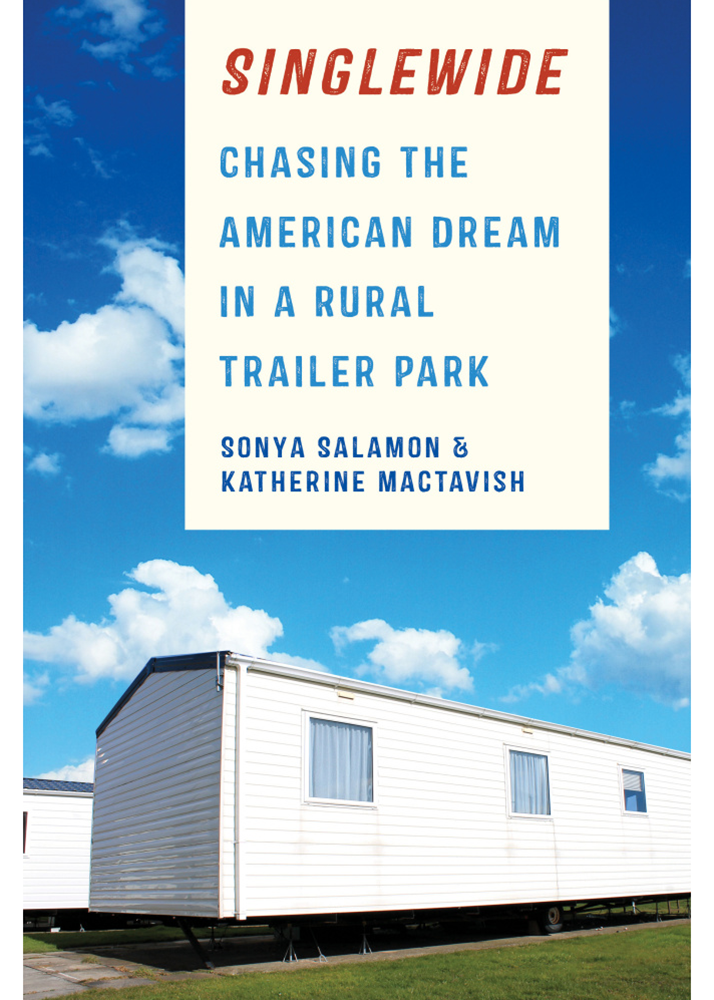 All participants in Salamon's field studies were owners of their homes, which Salamon said made a measurable difference in their outlook on land-lease trailer parks. The authors coined a term, the "mobile home industrial complex," to describe an interlocked system of markets (production, sale, and financing of homes and trailer park operations) that prevent mobile home owners from leveraging equity from their purchase to acquire a permanent home by being mired in debt. 
For example, unless one has the money upfront to purchase a mobile home, buying one often means taking on a loan comparable to that of a car, as mobile homes can be defined as personal property separate from real estate. Thus, Salamon and MacTavish found that people were paying massive interest rates for a property that, like a car, rapidly loses its value, making resale a poor to impossible choice. They also face steep insurance rates.
"We were really surprised that people who had bought trailers of even five years or newer were having to replace structural features like windows and doors and roofs and floors," Salamon said. "They didn't get as much as they should from their money. The people who escaped most affects by the mobile home industrial complex tended to be those who bought used homes to avoid housing debts. But families most affected were those without funds for a down-payment who could pay up to 13.5 percent interest for as long as a 30-year loan."
Salamon and MacTavish tackled key questions throughout the book, including "Are there lasting effects to family and child identity that come from living in a trailer park?" as well as others that seek to answer the overlying question of whether trailer parks are positive or at best neutral places for families to achieve social mobility.
Salamon and MacTavish call for policies that could make the mobile home industrial complex markets more equitable and regulated so families do not become stuck in a place where they may not want to live permanently.
 Oftentimes, trailer park communities come with many rules and standards established not by the residents, but the park owners. If nothing else, Salamon said that the owners of these trailer parks could be engaging their residents in the goings-on and decisions of general quality of life so that families can at least have a voice in how they live.
"One of the things we recommend in how to reform the mobile home industrial complex is that owners of these communities give people a voice in controlling their lives through tenant advisory boards," Salamon said. "It's a low-cost way for the trailer parks to engage residents in a park's operation. It is important for people to have a voice or part in running a place where they have sited their most valuable asset."
News Source
Samantha Jones Toal and Logan Weeter