Scientists receive $2 million to develop ways to use renewable energy
National Science Foundation funds collaborative effort to reimagine creation of chemicals and fuels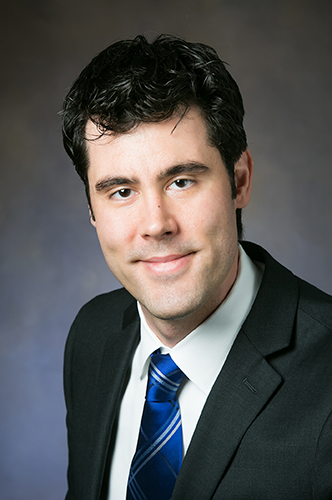 A $2 million grant from the National Science Foundation will help a team of scientists at the University of Illinois develop ways to use renewable energy to remediate carbon dioxide emissions and generate chemical building blocks and liquid fuels. 
The main idea of their proposal is to reimagine the manufacturing of chemicals and fuels as society shifts from using petroleum for these processes to renewable sources such as biomass and carbon dioxide. David Flaherty, professor of chemical and biomolecular engineering and Dow Chemical Faculty Scholar, said he and his colleagues have been laying the intellectual groundwork for this proposal over the past several years.
The team is comprised of five faculty members at the University of Illinois including Flaherty, Andrew Gewirth (chemistry), Paul Kenis (chemical and biomolecular engineering), Joaquín Rodríguez-López (chemistry), and Ashlynn Stillwell (civil and environmental engineering).
The team's proposal was selected among hundreds of others in a rigorous review process for the grant through National Science Foundation's Emerging Frontiers in Research and Innovation Research Projects program. Their concept uses renewable energy that comes off the grid from solar or wind power to drive an electrochemical reactor that performs two useful reactions simultaneously.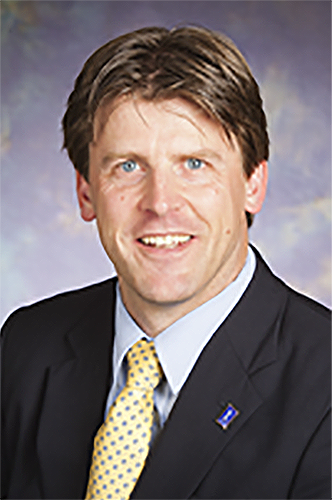 First, they use one side of the reactor to reduce carbon dioxide to form molecules currently used to make durable goods such as plastics. This will reduce domestic greenhouse gas emissions. However, reducing carbon dioxide requires a large amount of energy, because these reactions are thermodynamically unfavorable, Flaherty said. The challenge here is turning a stable molecule such as carbon dioxide into a much less stable molecule, he said. 
"Another way to think about this is that we are trying to reverse the combustion process that is used to generate energy to move cars or produce electricity in power plants," Flaherty said.
Second, the other side of the reactor partially oxidizes (or burns) renewable and abundant materials that are locally available. The energy captured from this process helps drive the reduction of carbon dioxide while the oxidation reaction produces useful chemicals. 
"We have to change our approach for making building block chemicals," Flaherty said. "How do we manufacture chemicals and create fuels and energy that will support all the things we enjoy doing but doing it in a distributed manner that aligns with the location of emerging resources? We need to move away from these hundred-acre petroleum refineries and find solutions that work at smaller scales."
Kenis, the Elio E.Tarika Endowed Chair in Chemical Engineering, found a way to reduce carbon dioxide that would decrease the amount of renewable energy necessary for the process by up to 50 percent. He found that by coupling the carbon dioxide reduction with a more favorable type of chemistry on the other side of the reactor, the amount of energy necessary will greatly decrease.
"Electrolysis is seen as an option for industry to change over from the present plants to electrolysis processes," Kenis said.
He added that, as part of the Paris Accord, the chemical industry is in an energy transition from 2020 to 2050 in which the dependency on fossil fuels and the associated carbon dioxide production must be decreased.
This is a win-win-win scenario, Flaherty said. If successful, they will efficiently reduce greenhouse gas emissions, produce renewable chemicals and fuels, and create new job opportunities for operators and engineers in an emerging distributive chemical manufacturing economy.
"We are going to learn so much from each other along the way," Flaherty said. "We all have our own perspectives, our own expertise, and this is an awesome opportunity for us to tackle a critical challenge. In addition, this will be an excellent way for us to teach students a diverse set of skills they need to solve important societal problems."