$87 million multi-institutional grant will help Illinois advance bioindustrial manufacturing
U of I plays a key role in research collaboration funded by the Department of Defense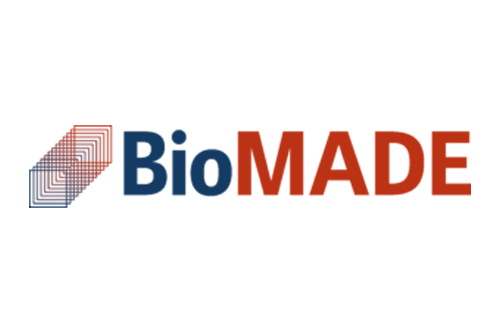 An $87 million grant from the U.S. Department of Defense matched by more than $187 million in non-federal cost-share will fund collaborative efforts by a team of private and public entities, including the University of Illinois, to advance sustainable and reliable bioindustrial manufacturing technologies.
The Department of Defense awarded the money over seven years to the BioIndustrial Manufacturing and Design Ecosystem (BioMADE), a nonprofit headquartered at the University of Minnesota in St. Paul, for a new Manufacturing Innovation Institute.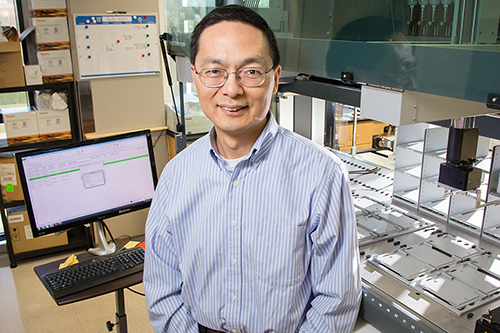 Huimin Zhao, the Steven L. Miller Chair in Chemical and Biomolecular Engineering, said the University of Illinois is a governing member of BioMADE. The U of I is a preferred research site for the organization because of the campus' breadth and depth in biomanufacturing, he said. Vijay Singh, a professor of agricultural and biological engineering, and Christopher Rao, professor of chemical and biomolecular engineering, are also part of the BioMADE collaboration, with the potential for more faculty to join in the future.
BioMADE aims to establish long-term and dependable bioindustrial manufacturing capabilities for a wide array of products, including chemicals, solvents, detergents, reagents, plastics, electronic films, fabrics, polymers, agricultural products, crop protection solutions, food additives, fragrances, and flavors. These products are used in the chemical, agriculture, food, and textile industries.
The $187 million cost-share will come from universities and companies involved in the effort, Zhao said.
"The Department of Defense recognizes the need to reduce the cost and time to achieve robust biomanufacturing with a focus on fostering and sustaining a globally competitive U.S. manufacturing base," Zhao said. "The main goal of BioMADE is to establish an innovation ecosystem to address this unmet need by working together with companies, universities, and government."
The U of I's  "tremendous" biomanufacturing strengths, he said, include the Illinois Biological Foundry for Advanced Biomanufacturing, the Integrated Bioprocessing Research Lab, the Center for Advanced Bioenergy and Bioproducts Innovation, and the Molecule Maker Lab Institute, a five-year $20 million National Science Foundation-funded research institute led by Zhao.
Zhao said he is excited to work with world-leading researchers from academia and industry to develop knowledge and tools to accelerate the transition of early research to commercial reality.
"I am particularly excited about the opportunity to make direct contributions to the rapidly growing bioeconomy in the country by working with various companies and educating and training the next-generation workforce," he said.
He added: "Given our campus strengths, I am confident that we will be able to get a number of grants from BioMADE, and many professors from our campus will become part of BioMADE."