Bringing more data to crop forecasting
Professors receive grant to enhance satellite imagery and better understand crop growth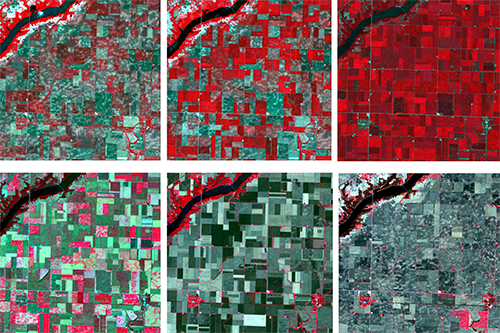 Two professors in the Department of Geography and Geographic Information Science have received a $500,000 grant to bring more "big data" to the complicated process of crop yield forecasting.
The grant from the National Science Foundation and the U.S. Department of Agriculture's National Institute of Food and Agriculture will assist research pertaining to intelligent field-level crop type mapping, crop phenology and condition retrieval, crop yield estimation, and forecasting at varying spatial and temporal scales, according to Chunyuan Diao and Shaowen Wang.
The professors are designing "cutting-edge" cyber geographic information system (cyberGIS) models to generate satellite imagery at large scales with both high spatial and temporal resolutions. The fused imagery, Diao said, will enhance monitoring of crop growth and conditions throughout the growing season for more accurate crop yield forecasting.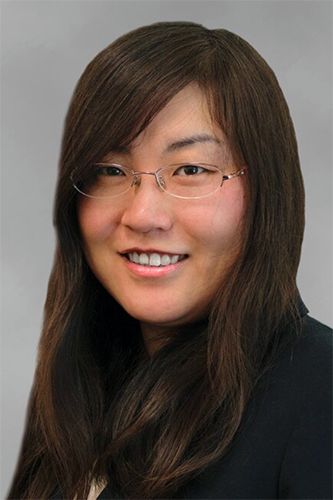 "This grant contributes to our research by synergistically advancing the frontiers of environmental remote sensing, cyberGIS, and geospatial artificial intelligence and data science through solving data-intensive and large-scale crop yield prediction problems," said Wang, head of the department.
Diao said the timely yield forecasting can provide new insights to governments, stakeholders, and farmers through facilitating the establishment of early warning systems of potential food shortages, and will help combat food insecurity in the face of climate change and growing population.
Diao said the timely crop yield forecasting could also provide valuable information for the supply-chain planning of agricultural industries and trade markets and could help predict the price of agricultural products in national and international markets. Such information would help to enlighten decisions about agricultural trade and economic planning.
"The world's population is expected to increase by two billion in the next 30 years," Diao said. "The continuing growth of the world population has drastically increased the global demand for agricultural products, posing severe threats to food security. Enhancing agricultural productivity through more intelligent farm management is imperative to meet the rising food demand, which in turn requires more comprehensive understanding of crop yield variations across a range of spatial and temporal scales."
Diao and Wang plan to integrate their research outcome with cyberGIS and geospatial data science courses to expose the students to help expand their knowledge beyond normal disciplinary boundaries.
"The research project will contribute to the fight against food insecurity in the future through advancing and benchmarking the crop yield forecasting framework at both fine spatial and temporal resolutions," Diao said. "Large-scale crop yield forecasting at fine spatial and temporal granularities facilitates the assessment of crop growth in response to climate change and weather stresses. It contributes to better understanding of the forces constraining the crop productivity."
Diao has also recently received a NASA Early Career Investigator Award. The NASA's Early Career Award in Earth Science is to support outstanding research of scientists and engineers at the early stage of careers, and to foster scientific leadership in Earth science.