History professor elected to American Academy of Arts and Sciences
Maria Todorova honored for academic accomplishments and leadership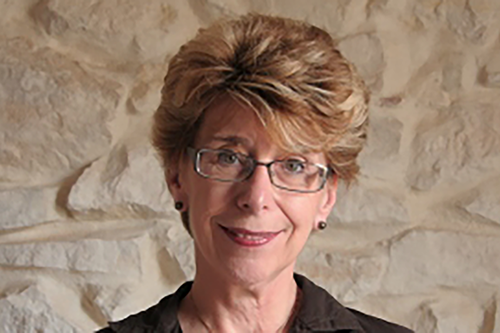 University of Illinois Urbana-Champaign history professor Maria Todorova has been elected to the American Academy of Arts and Sciences, one of the oldest honor societies in the nation. She is among 261 new members elected to the academy this year in recognition of their accomplishments and leadership in academia, the arts, industry, public policy, and research.
Founded in 1780, the academy honors excellence and convenes leaders to examine new ideas, address issues of importance to the nation and the world, and advance the public good.
Todorova is the Gutgsell Professor of History Emerita and a Center for Advanced Study professor. She specializes in Eastern Europe, specifically the Balkans in the modern period. Her research focuses on historical demography, nationalism, socialism, and post-communism. She is the author of more than 30 books and has received numerous awards, including a Guggenheim Fellowship.
"The academy was founded on the belief that the new republic should honor truly accomplished individuals and engage them in meaningful work," said Nancy C. Andrews, the chair of the academy's Board of Directors. "The academy's dual mission continues to this day. Membership is an honor, and also an opportunity to shape ideas and influence policy in areas as diverse as the arts, democracy, education, global affairs, and science."
U of I materials science and engineering professor Nancy Sottos was also elected to the academy. Sottos is the department head and Swanlund Chair of Materials Science and Engineering. She leads the Autonomous Materials Systems group at the Beckman Institute for Advanced Science and Technology at Illinois and is affiliated with the Materials Research Laboratory, mechanical science and engineering and aerospace engineering.
Inspired by autonomous function in biological systems, Sottos' research centers on polymers and composite materials capable of self-healing and regeneration; mechanochemically active polymers; and materials designed for reliable energy storage. She is a member of the National Academy of Engineering and a Fellow of the American Association for the Advancement of Science, the Society of Engineering Science, and the Society for Experimental Mechanics.
The complete list of individuals elected in 2022, including 37 international honorary members from 16 countries, is available online.
News Source
Lois Yoksoulian, Illinois News Bureau