College of LAS student receives Obama-Chesky Scholarship for Public Service
Christiana Lewis will use funding to assist children in underserved communities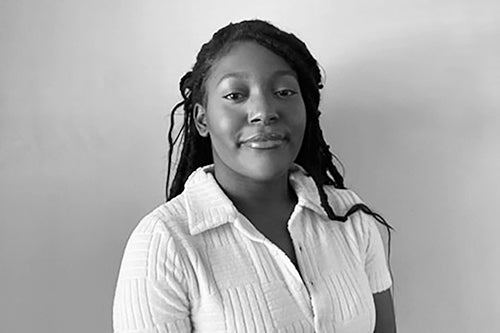 Christiana Lewis, a junior in psychology, has received the Obama-Chesky Scholarship for Public Service. 
Known as the Voyager Scholarship, the award was created by former President Barack Obama and former First Lady Michelle Obama along with Brian Chesky, co-founder and CEO of Airbnb, to foster emerging leaders dedicated to addressing global challenges and driving positive changes around the world.
Lewis worked with youth and education coordinators in a summer youth employment program facilitated by the Chicago Housing Authority in collaboration with the YWCA Metropolitan Chicago. She serves as an America Reads/America Counts tutor and as a member of the Child Life Association at Illinois, which assists children and their families in navigating challenging situations.
The scholarship provides up to $50,000 to use toward education-related expenses, a $10,000 stipend and free Airbnb housing to pursue a summer work-travel experience between their junior and senior years. Lewis is interested in working in an organization that can assist children with access to counseling and therapy, particularly in underserved communities.
Andres Vazquez, a junior in urban and regional planning, also received the Obama-Chesky Scholarship. He worked as a page for the U.S. Senate during the spring 2020 semester. He traveled to Costa Rica in 2022 with the Illinois Environment and Field Expedition to study sustainability practices and the use of regenerative agriculture on farms through community involvement and was a participant in the Environmental Leadership Program through the Institute for Sustainability, Energy, and Environment.
Two other Illinois students received the award in 2022, the inaugural year for the scholarship. "Illinois is one of a select few institutions to have multiple students selected in each year of the award, a testament to the great talents in our student body," said David Schug, the director of the National and International Scholarships Program at Illinois.
News Source
Maeve Reilly, Illinois News Bureau