Getting involved: student councils on campus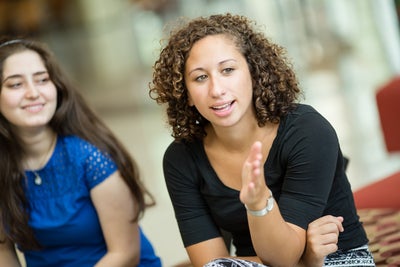 One of the easiest ways to make friends is getting involved in student organizations around campus. Finding a group that interests you is so easy, since there are more than 1,100 of them! During Quad Day my freshman year, LAS Council was a group that really stuck out to me. I was very involved in my student council in high school, so I figured that LAS Council would be a great next step.
I was right! The council's main focus is to voice student opinions to the administration within the college of LAS. But that's not all! It's also a volunteer and social organization, so there were countless opportunities to get to know students very similar to me. This past month, for example, the council went apple picking at Curtis Apple Orchard, helped prepare food bags for less fortunate children through Salt and Light, spent some time socializing at Cocomero, a frozen yogurt shop, and received advice from the Career Center's "Successful Interviewing" lecture.
Looking back at freshman year, I'm glad I chose to join LAS Council. It's a well-known organization within the college, so there are always opportunities for students to make an impact. LAS Council, as well as the 1,100 other student organizations, is a fantastic reason you should definitely get excited about coming to Illinois in the fall!