Creative innovation in São José dos Campos
Josh Adisumarta shares his virtual global experience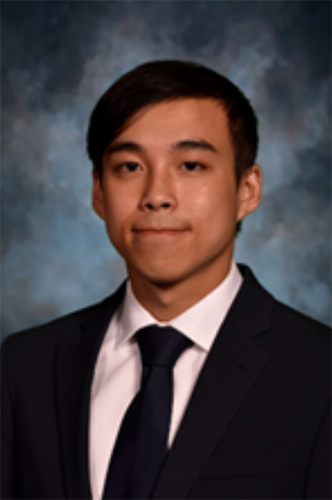 Name: Josh Adisumarta
Major: Molecular & cellular biology
Virtual Global Program: Campus B
City/Country: São José dos Campos, Brazil
Josh is a LAS student studying molecular & cellular biology. During summer 2020, he participated in a virtual global experience program through Campus B. In Josh's program, he interned with the Parque Tecnológico, one of Brazil's largest innovation and entrepreneurial centers, fostering programs that support science, technology, and other key areas, located in São José dos Campos, Brazil.
Read how Josh describes his virtual global experience.
How did you get involved with this virtual program?
I participated in Campus B's internship program where I interacted with students from the U.S.—at the University of Washington, Texas Tech, and the U of I, and also students from a Brazilian university called Insper. I was assigned to a company called Parque Tecnológico at São José dos Campos, which is a technology park where they have a lot of different sectors and different companies working on projects. I chose to work on a water and environmental sanitation project because it was most related to chemical engineering and it was focused more on the community aspect and helping communities, and that's what I was more interested in.
How did you find out about the program and why did you want to participate?
I saw this program through an LAS email and thought that it seemed really interesting! I'm really involved in cultural organizations here on campus, and this internship was showcased as something that would allow students to do a project but also collaborate with different cultures and students, which is why I took an interest in it.
What type of support and community did Campus B provide you?
We had events coordinated by Campus B that explain some of the cultural experiences and the history of Brazil, and other interactive virtual events that give you a better idea of the lifestyles that the Brazilians have.
For personal reasons, I really wanted to learn about different cultures. Again, I like hearing different stories and different experiences that people have because it makes me question my own experiences and reflect on my own perspective. For professional experience, I wanted to get a gist of how the corporate world works. Especially now that it's virtual, I've always wanted to do a project and work under a company in a professional setting.
What I liked was that I was able to learn about Brazilian culture and experiences. The coordinators were very engaging. They had their own testimonies about their experiences with Brazilian culture and Brazilians themselves. They had a lot of stories. The activities that my peers and I really liked were the cooking classes, which was interesting! They had a group do a trip Brazilian dance and we followed along, which was interesting as well.
Through this experience, what did you learn about yourself?
I'm used to doing things "by the book"—I'm a more detail-oriented person. But, with the innovation process, you have to not be so critical of yourself and trust your gut, especially during the brainstorming process. You can't put up that filter that you normally have. I learned that was also the most rewarding aspect—when you are trying to innovate, you need to tread into the unknown and be a more well-rounded person.
The experience has shown me that I like to work with different groups of people and hear different perspectives. Again, I feel that I can learn from others and continuously improve myself. It's also made me think about my education in a different light. I'm used to instructions "by the book," but this experience forced me to think in a different way that's more creative.