Gaining consulting experience in Brazil
Jackie Kang shares her virtual global experience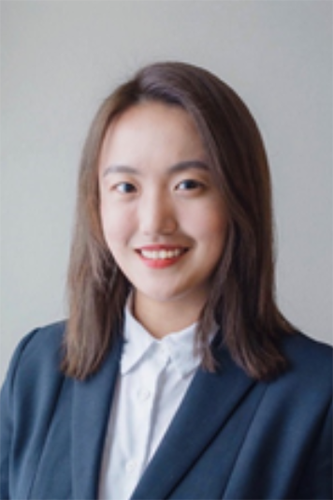 Name: Jackie Kang
Major: Statistics, accountancy
Virtual Global Program: Campus B
City/Country: Brazil
Jackie is an LAS senior majoring in statistics and accountancy and is interested in a career in consulting. Over the summer of 2020, she interned with Campus B, a virtual global program initiative based in Brazil. The company that Jackie was matched with gave her more experience in consulting, which she expects to boost her resume when she graduates.
Read how Jackie describes her virtual global experience.
What was this virtual program like?
I participated in the virtual internship program offered by campus B, which allocates students to Brazilian companies. A typical day for me was to have a morning call with the team, then talk to my colleagues privately to discuss the project, start my research, and work on my project, and I would schedule another call with my teammate if necessary.
I was able to get direct interaction with clients and learn new things about trade, which is super interesting. My teammates helped each other and worked together; it was a delightful working atmosphere!
How did you decide you wanted a virtual global experience?
Because of the negative impact of COVID-19 on the economy, intern positions shank a lot, not to mention many programs got canceled. However, summer is still an important time to get work experience to prepare me for graduate school application and job hunting. A virtual program could make the internship happen. More importantly, the program was related to consulting, which matched my needs.
I wanted to practice my English, accumulate professional consulting experience, and make connections with professionals. I will be the project manager of a school consulting organization, so I really value the growth I can get from this virtual experience and apply it in the future.
What did you learn from the exchange?
I would say the internship enriched my understanding and perception on many topics. It is good to supplement me to pursue my career.
It trained me to have a mindset to encounter unexpected things in my life. I faced so many uncertainties and chaos during COVID; therefore, I wouldn't be too anxious when I encounter other challenges in the future.
It also taught me to be ready to adapt to changes. I would never expect virtual working to become routine, but it happened. While we spend plenty of time complaining about what happened and how uncomfortable we are, we should adjust ourselves and our future plans. Participating in a program like this enables me to prepare for the new norm of working.
What advice do you have for incoming students on a virtual global program?
Do research when applying for the program. Be open-minded and be ready for challenges. Also, be honest with the companies you are engaging with; let them know your feedback to make some adjustments to make your experience better.