The LAS Impact Award recognizes individuals and teams in the College of LAS that demonstrated a spirit of service and sacrifice that went beyond expectations to serve our community during the COVID-19 crisis. LAS Impact Award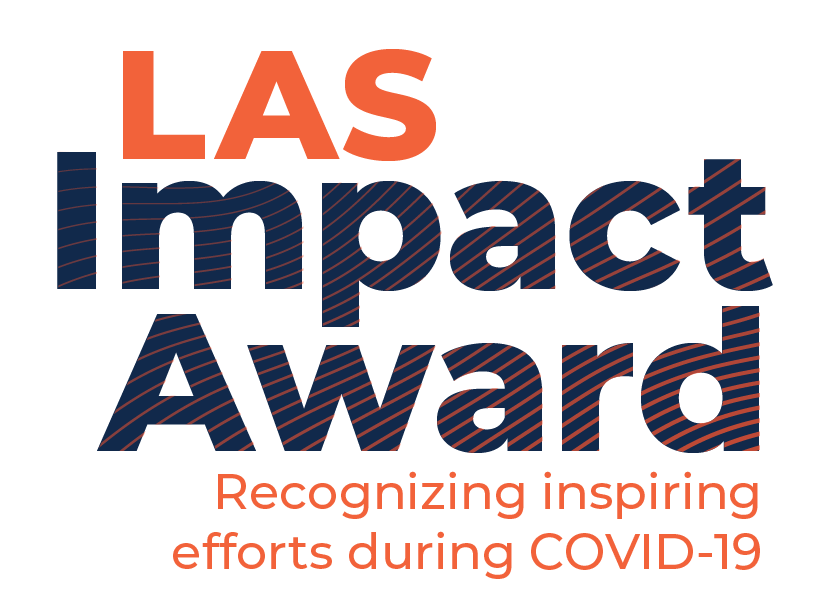 While everyone on campus deserves recognition for adjusting their work and carrying on their duties during a difficult year, we invited our community to nominate LAS faculty, staff, and students who went beyond expectations to make a difference in Champaign-Urbana, Illinois, and beyond. 
The range of the contributions is amazing: from staff members who innovated approaches to online learning, to students who created new ways to stay connected, to faculty who led breakthroughs in pandemic research.
The recipients of the LAS Impact Award represent the determination and adaptability that have helped light our way through this difficult moment in our history. We extend our utmost gratitude to those who went above and beyond the call of duty in helping our community throughout the COVID-19 pandemic.
See below for the names and descriptions of the more than 500 recipients. We present these awardees with great pride and optimism for our future.
 
"Someday we'll all be asked, 'How did you make it through the COVID-19 pandemic?' The recipients of the LAS Impact Award show us how: through countless acts of compassion, adaptability, and resilience."
- Gene Robinson, interim dean of the College of LAS and Swanlund Chair in Entomology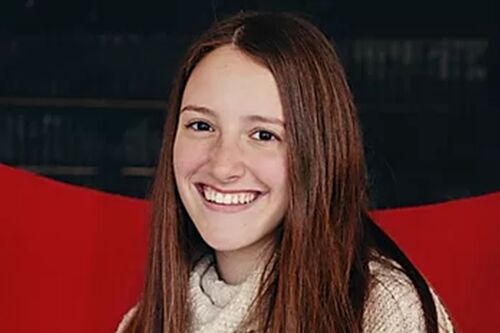 Abbie Levitt
For motivating the executive board and the Panhellenic Community to respond to the pressing concerns of COVID-19, expand the community's understanding of the pandemic, and keeping her community safe.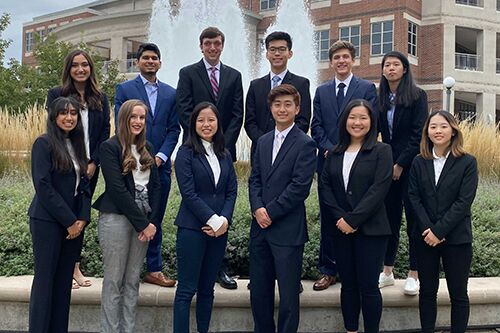 Actuarial Science Club
For creating opportunities for the members of the Actuarial Science Club to further improve themselves both personally and professionally during the pandemic. Priyansh Barodia, Tina Guo, Luke Janikowski, Shreya Kodati, Sara Lagvankar, Evelyn Lai, Xi Lin, Michelle Liu, Philip Song, Drew Taylor, Andrea Wilcox, & Henry Wu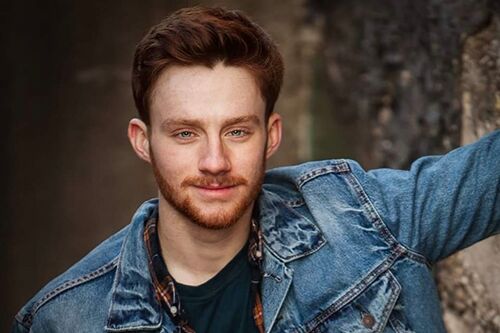 Adam Egly
For showing leadership and setting an example for fellow peers.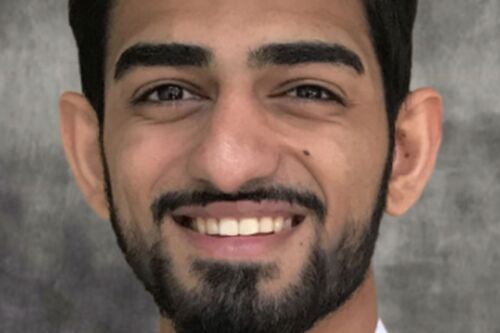 Ali Mirza
For advocating on behalf of students throughout the pandemic.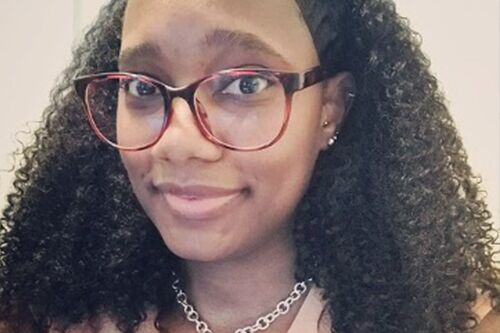 Alishia Alexander
For her work as coordinator of Summer Predoctoral Institute in SU 2020 with the largest cohort to date and a 63% reduction in budget. For her work as SOC 100 head TA.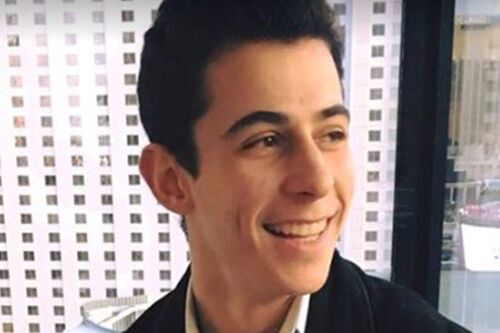 Allan Sokol
For being proactive and helping job seekers during the pandemic.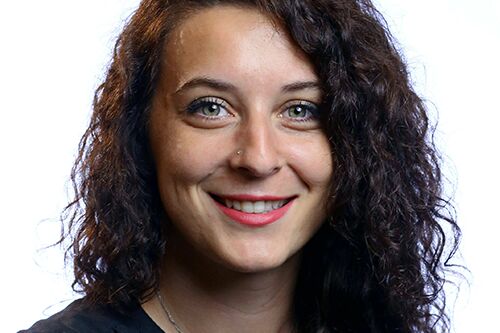 Anda Trifan
For working on several projects including both industrial and academic collaborations to find a cure for COVID-19 using artificial intelligence tools.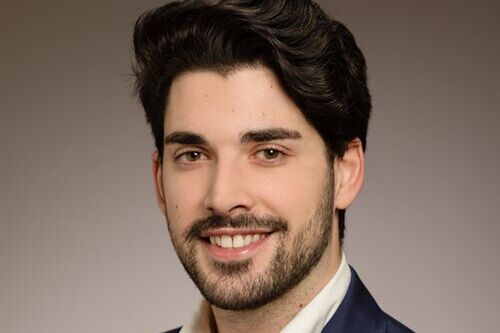 Ander Beristain
For making online learning fun and engaging during the pandemic.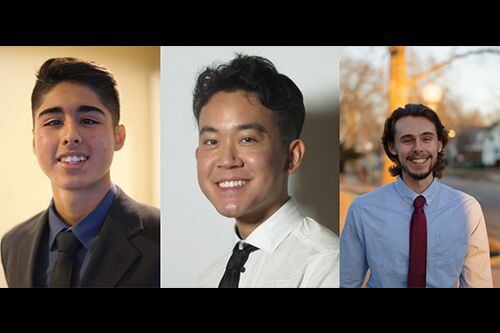 Andy Chen, Omar Coronel, & Logan Spainhower
For providing medical screenings for the student population at UIUC.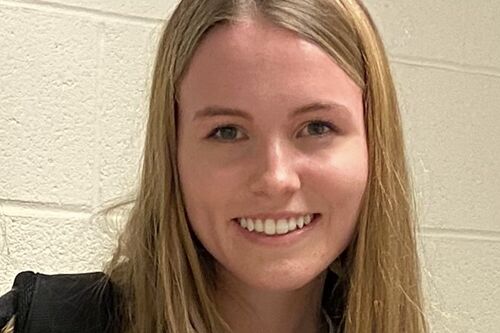 Angelina Wilton
For founding and leading Case Management at Avicenna Community Health Center in Champaign.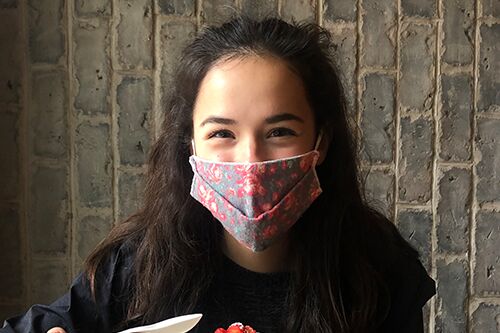 Ashley Grudzinski
For dedicating her extra time during the pandemic to developing tools to help other Illini in finding careers after graduation.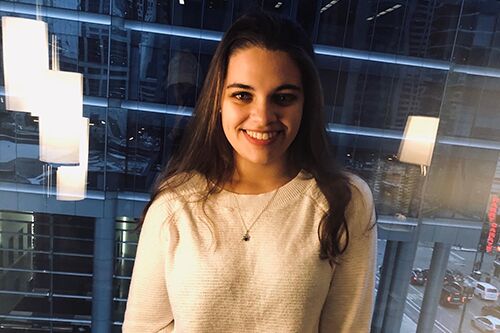 Ashley Hornig
For serving as a leader in the campus community and keeping her members safe and engaged during a difficult period of time.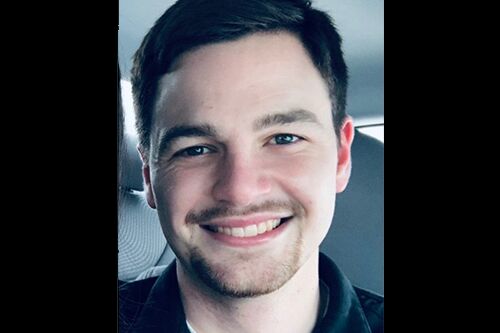 Cameron Schwing
For checking in with his students who have been affected by COVID-19 and for serving on the SHIELD Illinois team.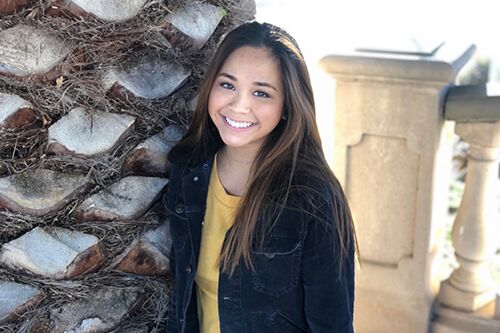 Celine Chuapoco
For supporting students during this difficult semester as an LAS 101 intern.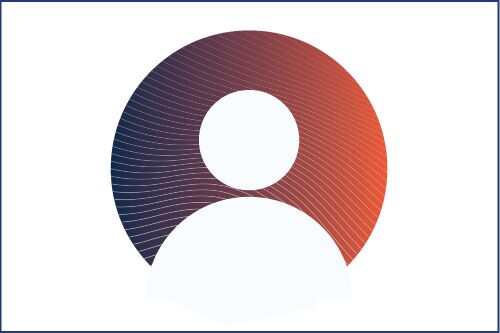 Chase Fincham
For helping to meet the increased demand for support at the Daily Bread Soup Kitchen, and helping to prepare and hand out meals to those in need.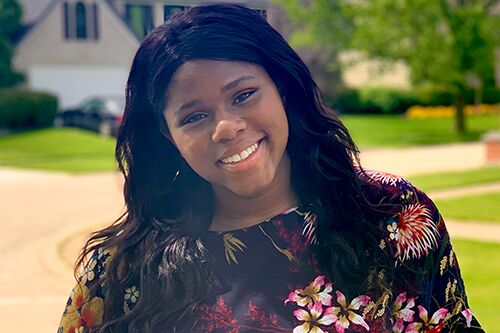 Chime Ezenekwe
For helping implement free weekly dinners, health care screenings, distribution of care items, and volunteering her time to a COVID-19 vaccine clinic.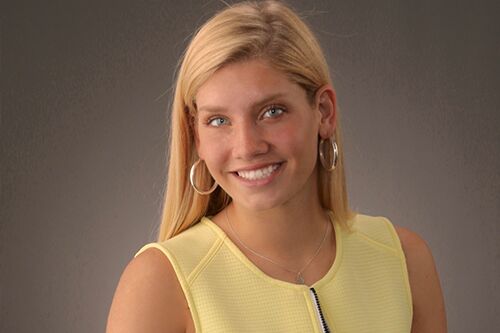 Christina Chrones
For lifting spirits in the online classroom setting time and time again.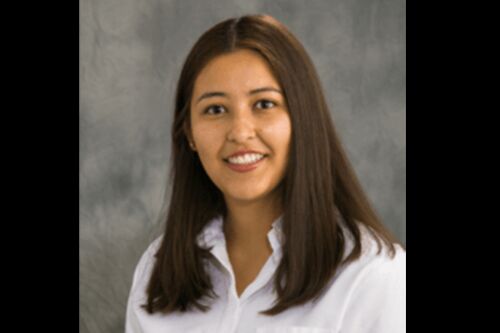 Claudia Berdugo-Diaz
For excellence in research mentorship and creatively adapting experimental research to maintain momentum in undergraduate training during the pandemic.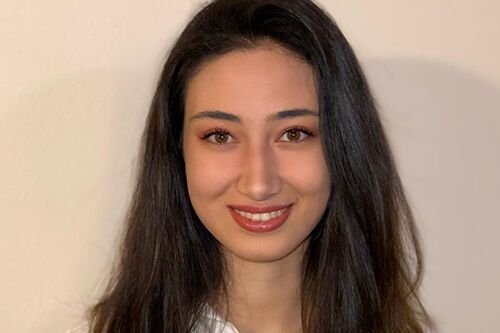 Defne Gorgun
For working to uncover atomistic details about the new Sars-CoV-2 virus.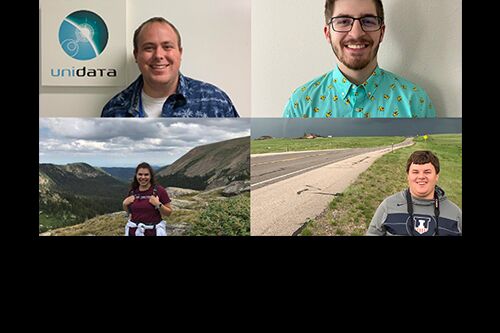 Department of Atmospheric Sciences Student Organization
For building community within atmospheric sciences by organizing events throughout the entire year. Carolina Bieri, Max Grover, Scott James, & Troy Zaremba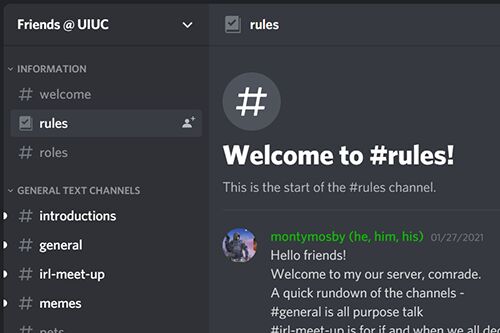 Dev Wadhwa, Okan Kocabalkanli, & Komal Kumaran
For creating and managing a community Discord server for UIUC students that provides social connection in the time of the pandemic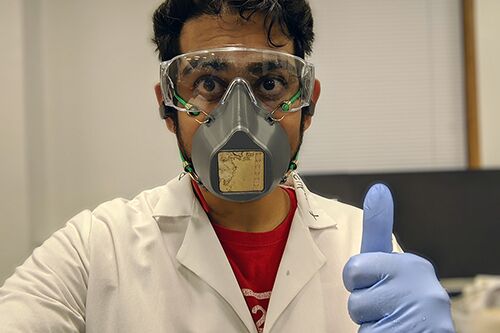 Diao Group graduate students
For 3D printing facemasks for frontline workers during the medical supply shortage. Bijal Patel, Daniel Davies, Prapti Kafle, & Zhuang Xu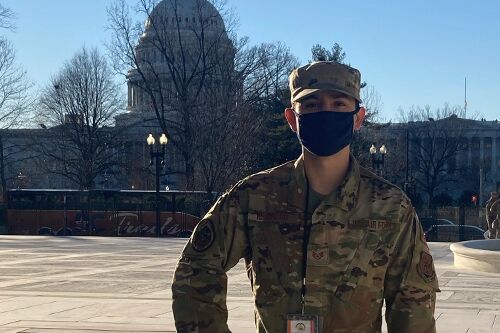 Edward Heimberg
For working at a Community Based Testing Site at the beginning of the pandemic as well as deploying to Washington DC for the 59th Presidential Inauguration.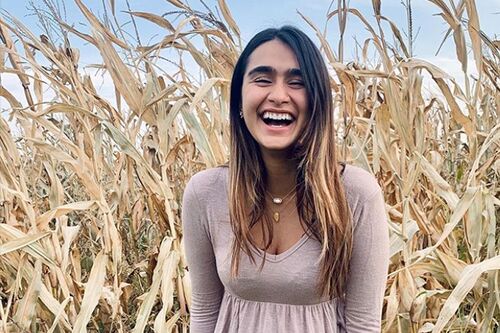 Enaaya Sayani
For contributing to multiple community programs that provided food, clothing, and PPE to the local C-U community. For earning her EMT license and administering COVID-19 vaccines to the local community.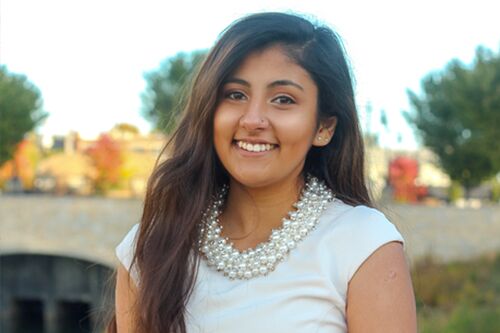 Esha Desai
For expanding the much needed discussion on diversity in the workplace.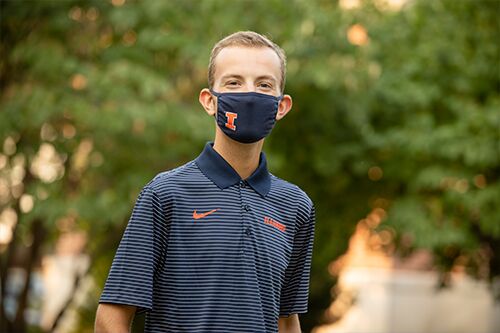 Evan Neilson
For his leadership within the Wellness Ambassadors program.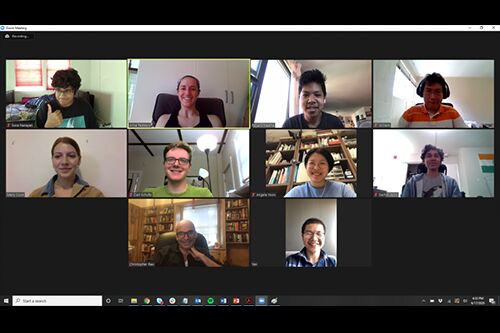 iGEM 2020 group
For creating a database to help researchers track mutations and creating softwre to help visualize the spread of COVID-19 globally. Mary Cook, Sachin Jajoo, Yan Luo, Suva Narayan, Royal Shrestha, & Angela Yoon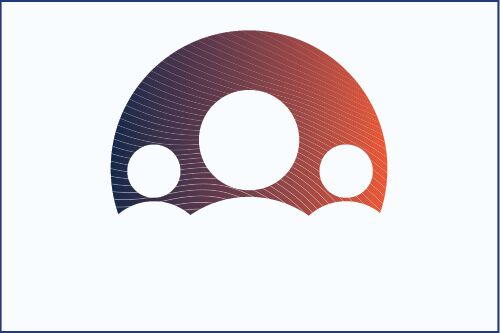 Illini Emergency Medical Services
For their continued efforts to foster a positive and safe learning environment while adapting all CPR classes to remain as safe as possible. Niraj Lawande, Teodora Bozic, Eugene Gurevich, Bhavya Joshi, & Reilly Ruzella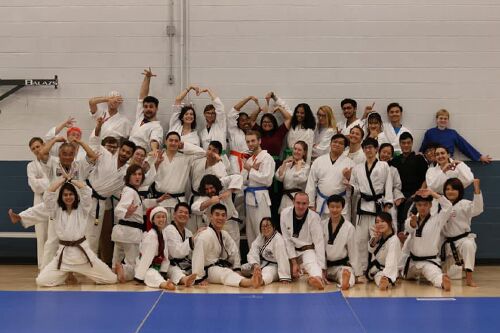 Illini World Taekwondo Officers
For teaching World Taekwondo and providing a place for more than 40 students to exercise, improve themselves, those around them, and each others' confidence and spirit in spite of restricted workout activities. Lisa Guillet, John Horcher, Nirmal Katharavan, Pallavi Ravada, Zoe Spengler, & Nikki Yap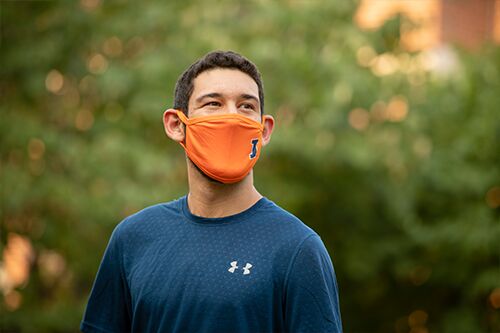 Isaac Soloveychik
For being a compassionate, committed, and talented student-leader and helping the community stay together safely as a Wellness Ambassador.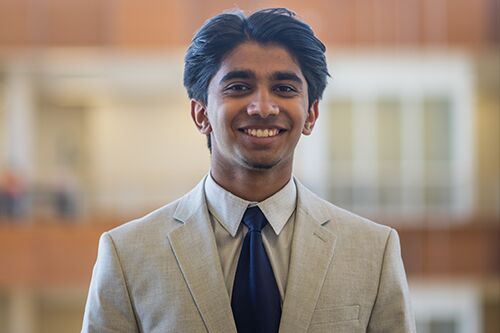 Jaylen Patel
For writing and spreading resources for how to do your part during the social justice movement of 2020.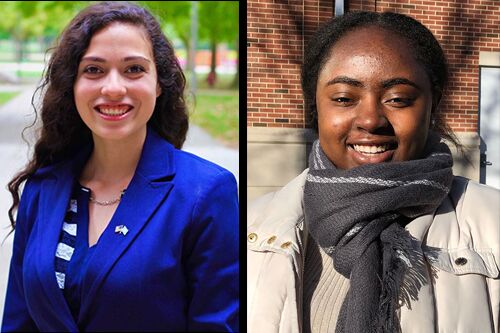 Jessica Angel & Folashade Olumola
For creating a non-profit organization to provide a virtual mentorship for high school seniors during their college application process.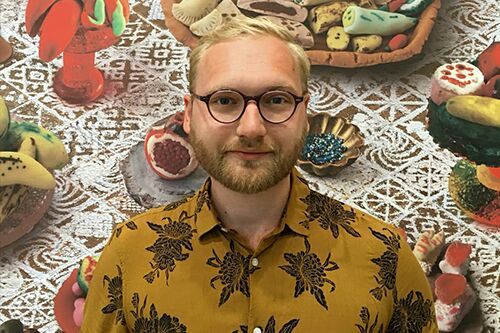 Johannes Frohlich
For hosting an interactive, virtual baking event and connecting students and community members across kitchens.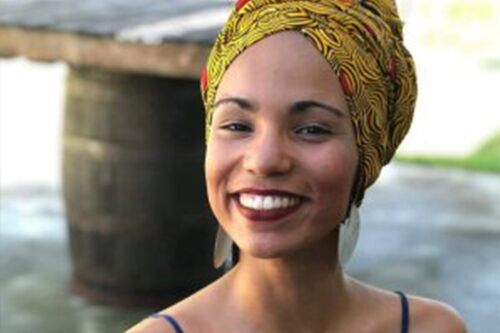 Karla Sanabria-Veaz
For starting a new role during the pandemic and immediately making a difference.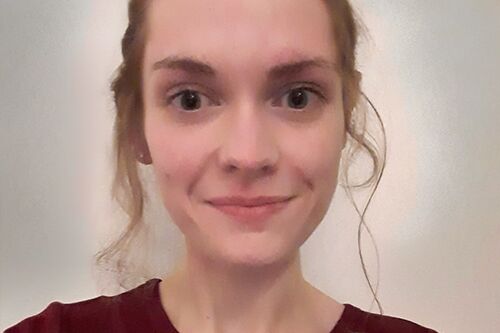 Keely Dugan
For always checking up on students and making class interesting and enjoyable.
Kelsey Libert
For actively contributing to research related to expanding our understanding of the effects of the pandemic.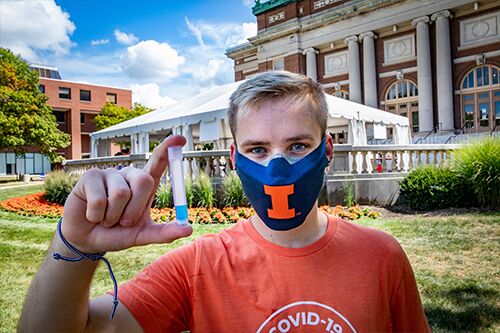 Kolten Conklen
For being an important link between the university, the campus community, and beyond, and for listening and acting on how to help keep the community safe as a Wellness Ambassador.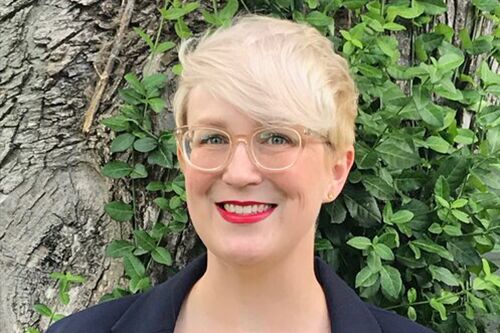 Lesley Owens
For her tireless and valiant efforts advocating for fellow graduate students during the pandemic, using her many leadership positions to create demonstrable good in graduate students' holistic wellbeing.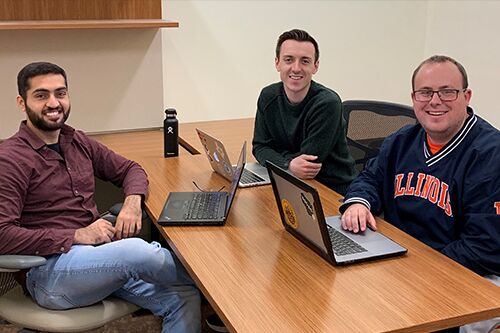 Max Grover, Divyansh Chug, & David Lafferty
For hosting the first virtual Midwest Student Conference on Atmospheric Research.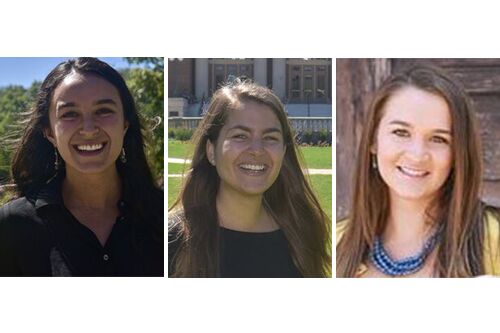 Maya Marder, Agnes Rieger, & Brett Bergmann
For creating a comprehensive mental health resource document to help support members of the university and broader community in navigating the COVID-19 pandemic.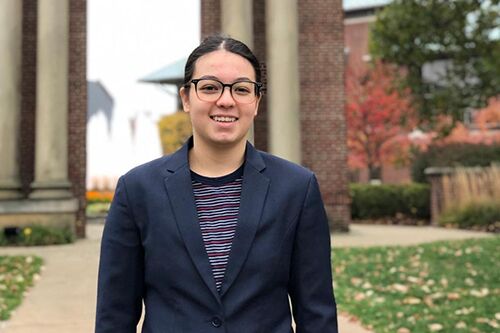 Mercedes Heredia-Ferran
For keeping the women's rugby team together even though we could not practice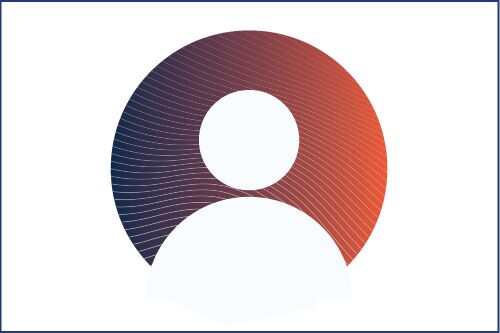 Mingxia Wu
For volunteering to help with COVID-19 protocols at the library.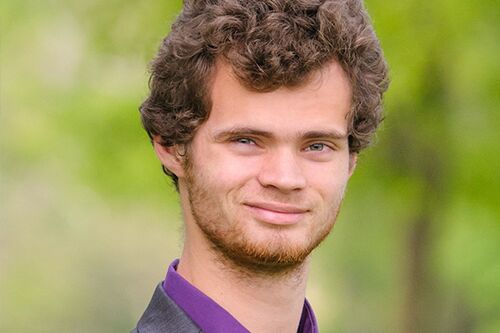 Nathan Horner
For testing thousands of COVID-19 samples within the university community and surrounding areas.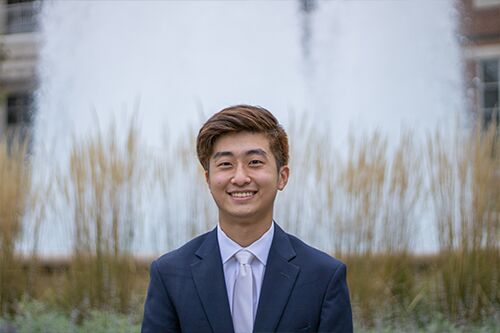 Philip Song
For checking in every week with the Actuarial Science Club executive board members.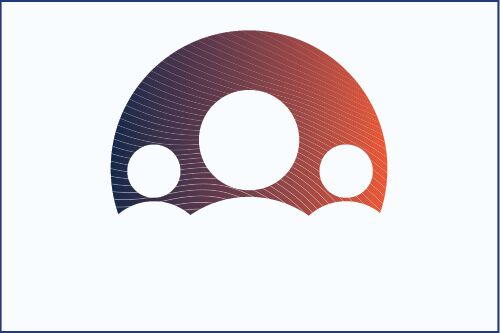 Pre-Med Peer Advising Group
For creating a pandemic-adapted resource that aims to help pre-medical students understand what the pre-medical journey entails while helping them become the most competitive candidate they can be. Hana Abbed, Anil Chakravorty, Eric Chen, & Izabella Lach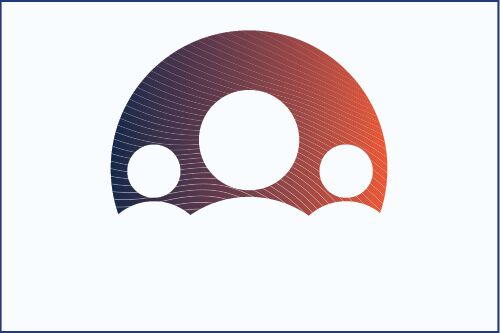 Rishi Chandra, Peyton Pielet, & Anmol Raina
For helping transition the Society of Physics Students to a virtual format and maintaining a tight-knit inclusive undergraduate community in spite of gathering restrictions.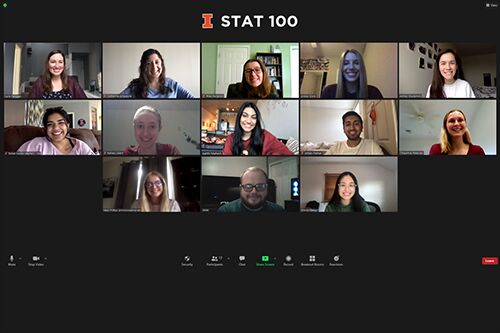 STAT 100 Course Assistant (CA) Team
For helping thousands of undergraduate students learn statistics online by serving as tutors who make statistics understandable, fun, and accessible to all. Catherine Arreazola, Riley Burgoon, Amber Dorn, Ashley Grudzinski, Tamun Hanjra, Kelsey Libert, Aarthi Mahesh, Atharv Pathak, Cheyenne Petersen, Miah Phillips, Jonas Reger, & Sharon Wang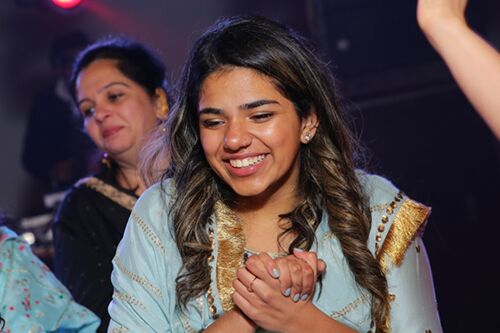 Tamun Hanjra
For fostering an environment of positivity and optimism while working to help students with STAT 100.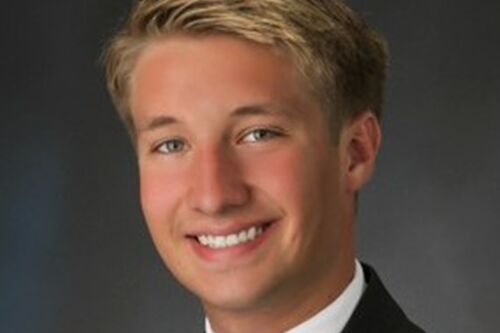 Thomas Wondrasek
For showing exemplary character through volunteering in Carle hospital throughout the pandemic, creating PPE packs, and organizing a blood drive with the American Red Cross.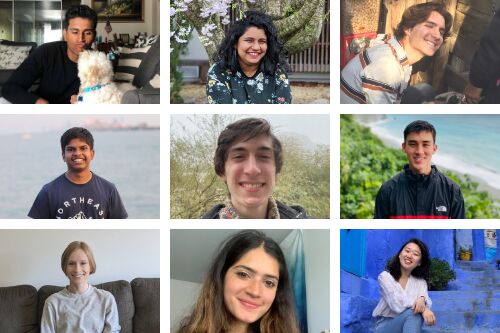 UIUC Senate CR/NC petitioners
For successfully petitioning for and passing CR/NC grading procedures for the 2020 fall semester in response to the challenges created by the pandemic. Adit Agarwal, Kushal Amilineni, Ananya Cleetus, Devin Dionne, George Francis, Jason Gandrapu, Michael Garbus, Nathan Jenni, Robin Kar, Cora McVey, Alexis Perezchica, Neha Prabhu, Bruce Rosenstock, & Dana Yun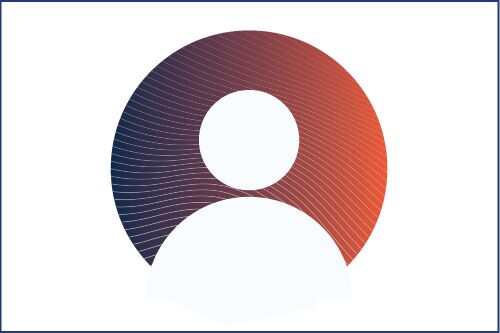 Victoria Heredia-Ferran
For creating a space for students to communicate and feel better outside of class.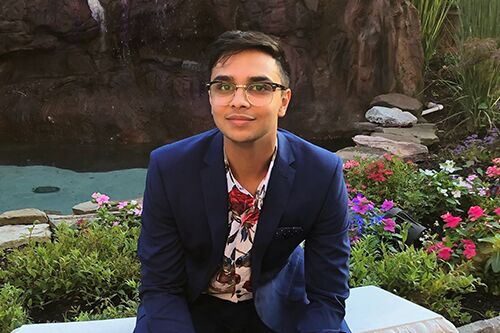 Vraj Shah
For showing exceptional resilience and leadership as an LAS 101 intern, COVID-19 tracer, and pharmacy tech during the pandemic.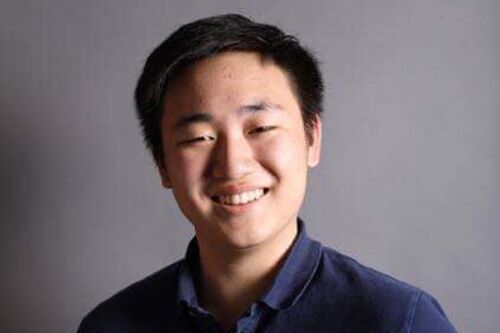 William Liu
For helping to lead a 12,000 member group for student connection during COVID-19 as well as organizing fundraising for COVID-19 relief, mental health discord servers, and spoof show Zachelor, and for cofounding an internationally read blog for student connection during the pandemic.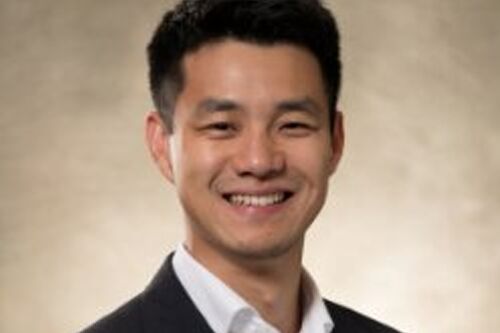 Albert Yu
For looking out for the health and success of students during the semester.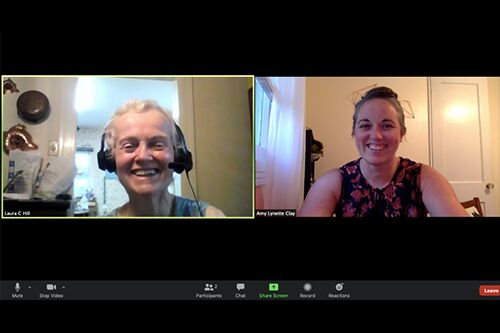 Amy Clay & Laura Hill
For redesigning the learning environment in French and Italian basic language courses, benefitting over 700 students in more than 50 course sections, during a pandemic.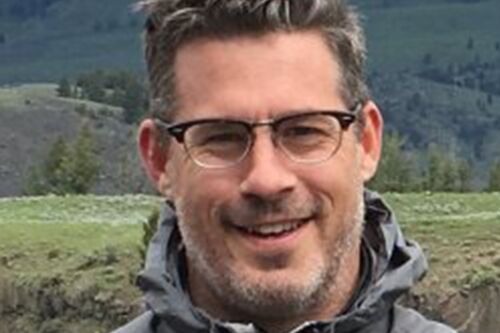 Andrew Moss
For creating multiple orientation trainings and guiding instructors through teaching online.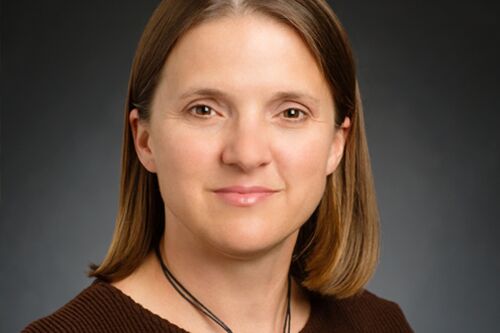 Becky Fuller
For making sure our students never felt isolated or disengaged from our community.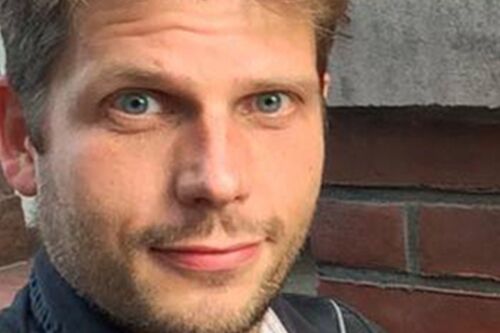 Ben Clegg
For his tireless support of students in IB 150.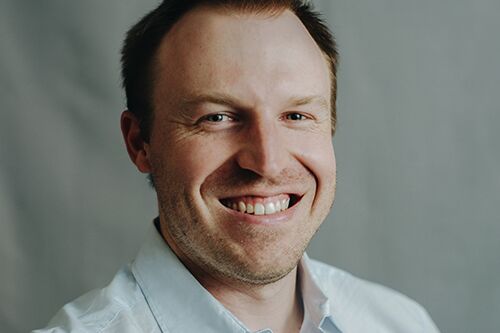 Brian Francis O'Neill
For fostering a caring and respectful environment in SOC 100 during the pandemic, and taking the utmost care to help students expand their horizons through sociological thinking.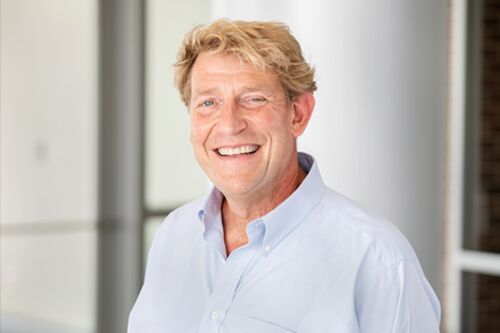 Bruce W Fouke
For his critical efforts in preventing the spread of COVID-19 on campus.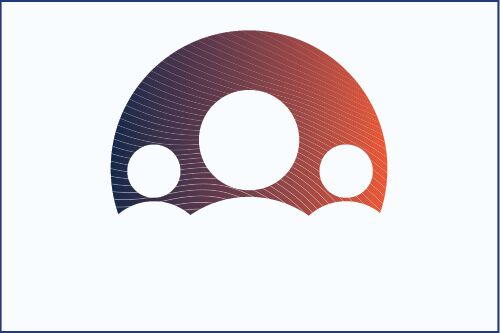 Business & technical writing instructors
For their dedication to reinvigorating and innovating business and technical writing courses. Andrew Bowman, John Dudek, Joseph Grohens, Zachariah McVicker, David Morris, & Andrew Moss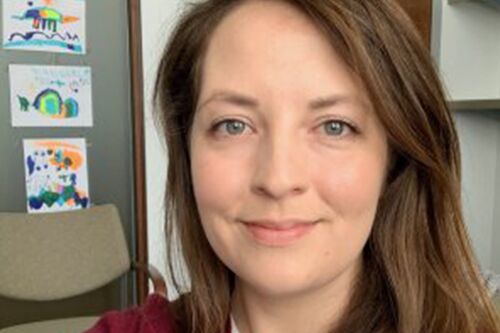 Caitlin Clarke
For providing research opportunities to undergraduate students, being a compassionate mentor, and establishing a supportive classroom environment during COVID-19 by adapting course material to individual student's needs.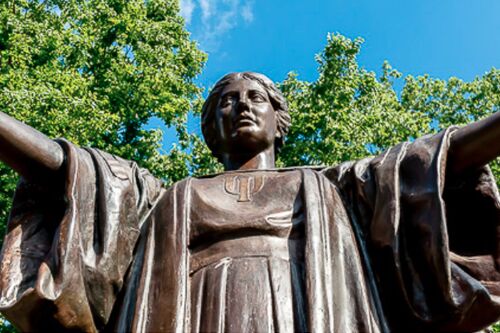 Campus Faculty Association
For its concern for our students and creating a fund to support them during extremely difficult financial times. J. David Cisneros, Dan Gilbert, Jeremiah Heller, Craig Koslofsky, Kathy Oberdeck, A. Naomi Paik, & Dana Rabin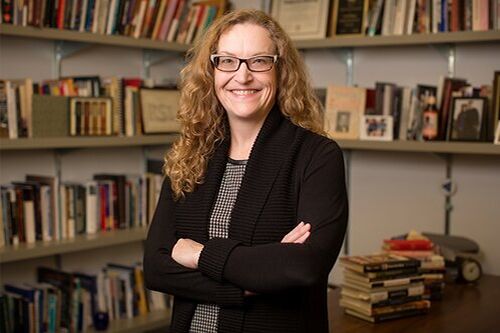 Cara Finnegan
For providing tailored and personalized assistance on instruction to many members of our community, and playing a large part in the success our department had teaching during the pandemic.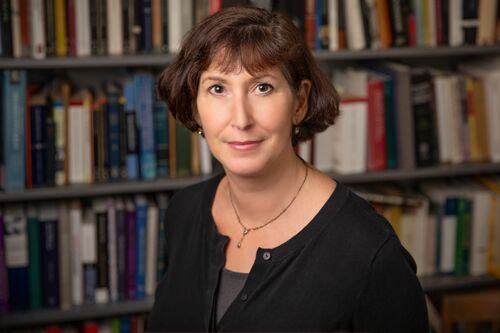 Carol Symes
For her tireless work on behalf of graduate students in the Department of History.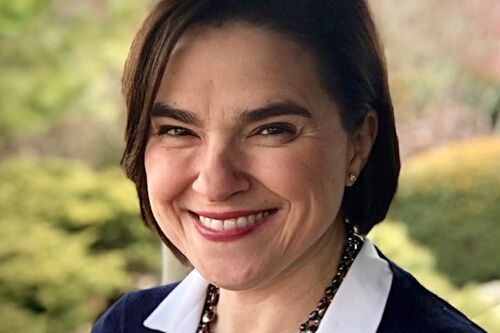 Caroline Tancredy
For ensuring her students continued to expand their academic horizons, from checking in on well-being, ensuring they had access to needed resources, and pursuing online teaching training.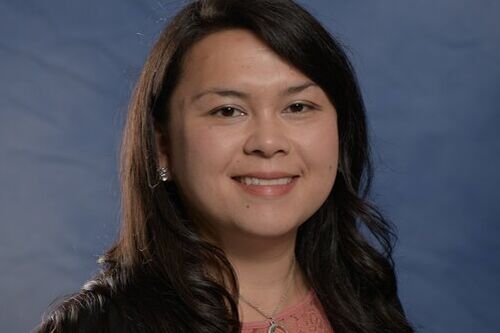 Charee Thompson
For making students feel like they are a part of the Illinois community.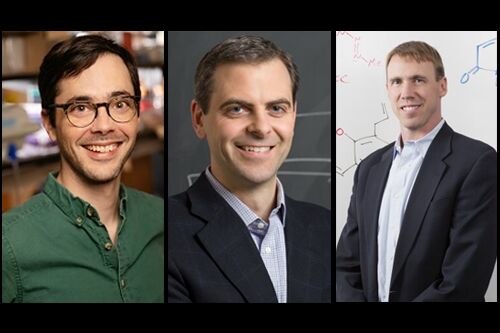 Chris Brooke, Martin Burke, & Paul Hergenrother
For extraordinary dedication and determination in devising a fast, affordable, and scalable saliva-based COVID-19 diagnostic test that has kept our campus functional and our university community safe during the pandemic.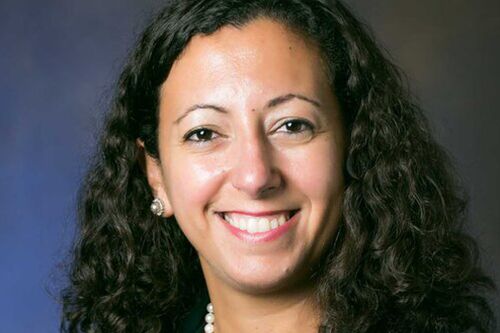 Christine Shenouda
For generously sharing her technical expertise and experience with Department of Psychology instructors, guiding and supporting their efforts to transition dozens of courses to online formats.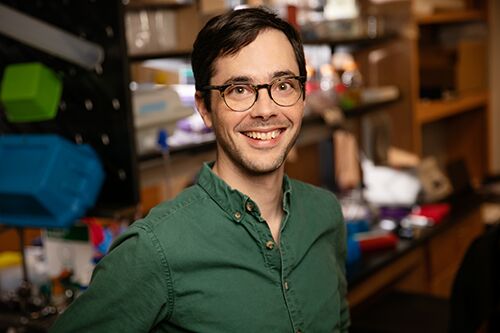 Christopher Brooke
For leading efforts to establish COVID-19 testing in the community and on campus, and using his expertise to assist in the response throughout Illinois.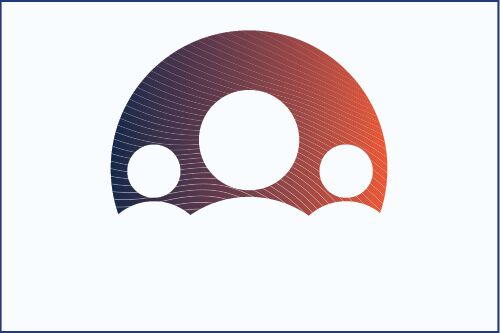 CMN 111/112 Administrative Staff
For critically and imaginatively engaging students and improving learning outcomes in a challenging year of new limitations and possibilities posed by our digital classrooms. Lauren Buisker, Grace Giorgio, Wallace Golding, & Bryan Reckard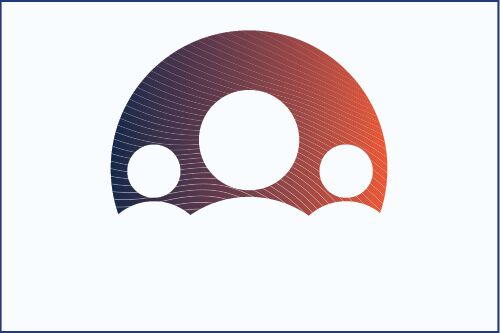 CORES professionals
For ensuring continuation of laboratory technical support services for UIUC researchers/SHIELD. David Culler, Danielle Gray, Nikki Duay, Beth Eves, Andy Gibbs, Kyle Kroha, Crislyn Lu, Dorothy Loudermilk, Xiuli Mao, Sandra McMasters, Kenton Northen, Dean Olson, John Rosheck, Roger Smith, Furong Sun, Andre Sutrisno, Kyle Webb, Zack Widup, David Williams, Toby Woods, Haijun Yao, Chen Zhang, & LingYang Zhu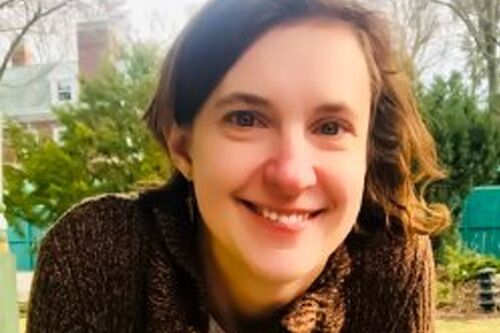 Dana Kinzy
For her commitment to the well-being of the graduate and specialized faculty community of teachers in the Department of English, and her unfailing above-and-beyond support.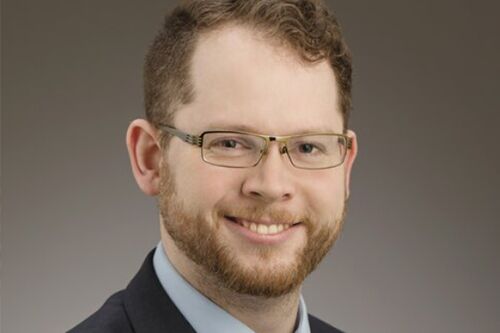 Daniel McKim
For being flexible with students and always making sure they understand the material and continue to learn during the pandemic.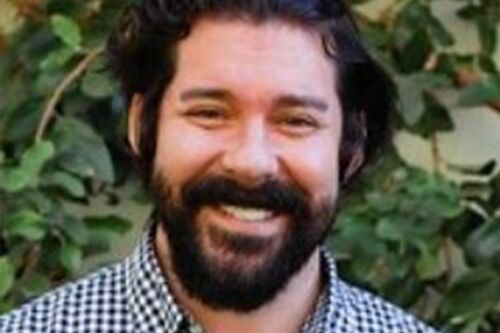 Daniel Roche
For creating a new writing course on video game creation and procuring remote access to on-campus resources for every student in the class.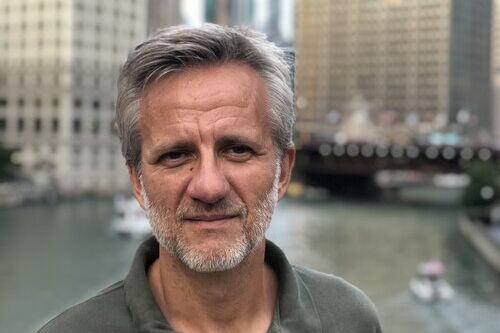 Emanuel Rota
For creating community, responding to the needs of colleagues and students, and helping the university maintain its infrastructure in a time of crisis.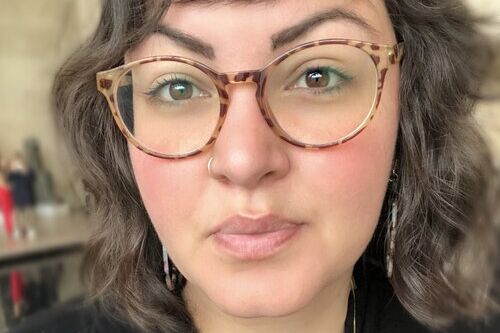 Emma Velez
For going above and beyond to check in with students and create a more comfortable, grounded learning experience during this hectic time.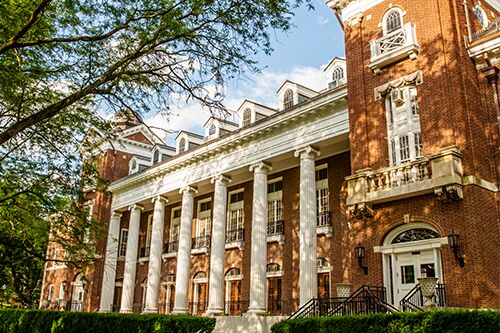 English Online Teaching Training team
For helping instructors take online teaching to the next level. Amanda Bales, Rob Barrett, Paul Beilstein, Andy Bowman, Laura Coby, John Dudek, Kay Emmert, Ryan Flanagan, Annah Freudenburg, Pallabi Gupta, Mary Hays, Kadin Henningsen, Dana Kinzy, John MacLean, Kristi McDuffie, Andrew Moss, Rebecca Oh, Kent Quaney, Daniel Roche, Cassandra Rosado, Ted Sanders, Jordan Sellers, & Andrea Stevens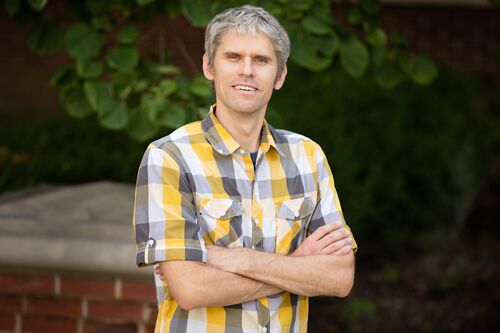 Erik Procko
For providing first detailed map of SARS-CoV-2 Spike protein S variants and its effect on binding the human ACE2 receptor.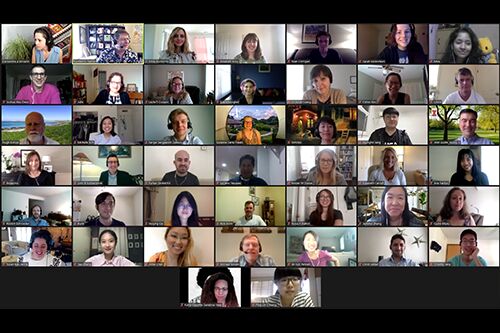 ESL instructors, coordinators, assistants
For their support of students & each other throughout the pandemic. Omid Abdar, Agnieszka Bednarz, Emily Bilyeu, Hugh Bishop, Michael Bowen, Emily Buonomo, Max Burress, Huiying Cai, Elizabeth Carroll Curry, Xinlei Chen, Leyla Cooper, Ryan Corrigan, Tessa Dalton, Joshua Dees, Charles Dold, Frederick Dunn, Amber Dunse, Susan Faivre, Suzanne Franks, Jill Huang, Seungho Jang, Timothy Jang, Esther Kim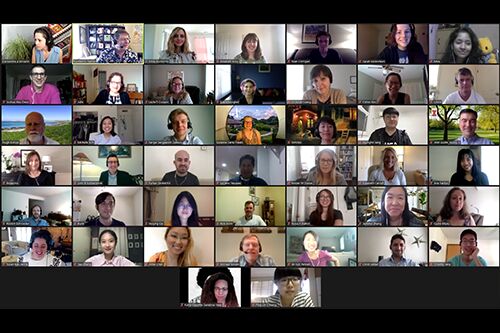 ESL instructors, coordinators, assistants
For their support of students & each other throughout the pandemic. Michelle Kim, Elizabeth King, John Kotnarowski, Mikako Masuda, Eva Miszoglad, Tomoko Oyama, Jin Pennell, Julie Prentice, Cassandra Rosado, Randall Sadler, Aria Santos, Robert Schroeder, Furkan Sevket Kir, Linda Sims, Adetutu Temitope Fabusoro, Luciano Vazquez, John Young, Sergei Zalesov, Jennifer Zhang, Yao Zhang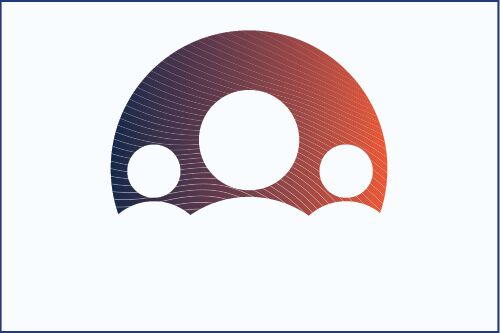 Evidence-based communicators
For their dedication to the promotion of evidence-based communications in the service of LAS and the campus community at large during the COVID-19 pandemic. Dolores Albarracin, Elisabeth Bigsby, Cabral Bigman-Galimore, Annie Jung, & Justine Kaplan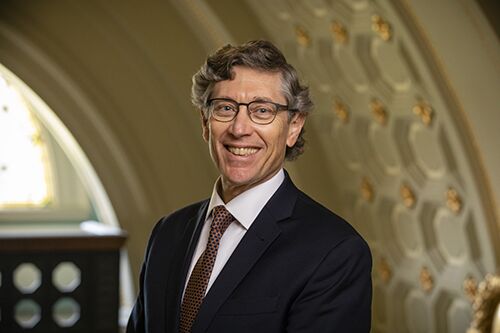 Gene Robinson
For his steady and empathetic leadership of the College of LAS during COVID-19.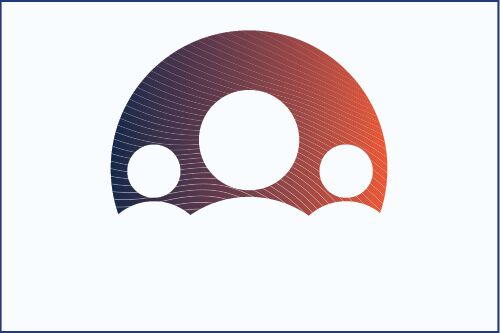 Gene Robinson, Matthew Ando, Clare Crowston, Isabel Molina, & David Tewksbury
For enlightened and compassionate support of the executives officers, faculty, students, and staff of the College of LAS during the pandemic.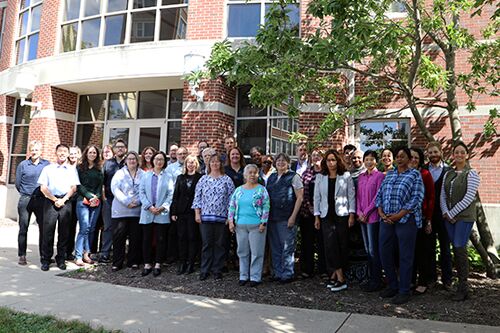 Illinois Global Institute & centers directors
For supporting online and hybrid course development. Theresa Barnes, Jerry Davila, Hadi Esfahani, John Karam, Colleen Murphy, Andy Orta, Matthias Grosse Perdekamp, Emanuel Rota, Misumi Sadler, John Randolph, & Steve Witt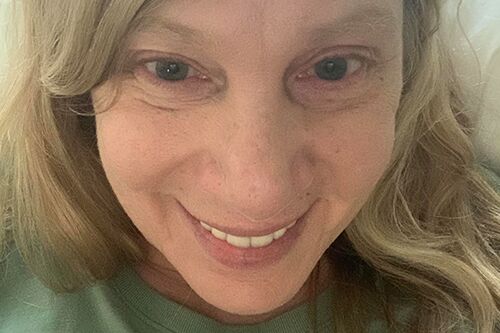 Iryce Baron
For checking on students, being a pillar of support, and going the extra mile for students during the pandemic.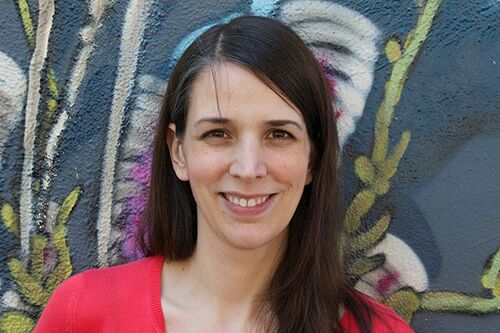 Jessica Brinkworth
For leading efforts to provide underrepresented groups in the Rantoul and Champaign-Urbana communities with COVID-19 testing, flu vaccinations, and food during the pandemic.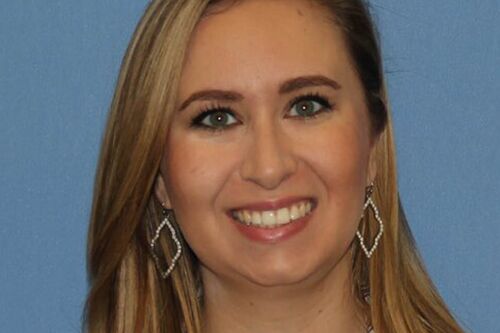 Jessie Choate
For her thoughtful, patient, and innovative actions as academic advisor in the Department of Atmospheric Sciences.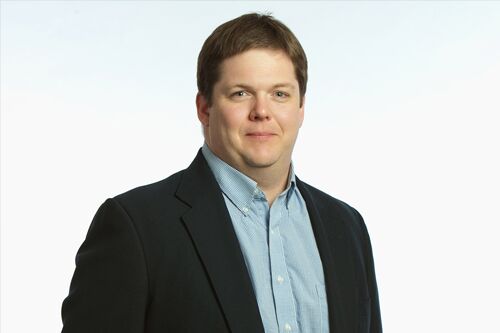 John Caughlin
For leading the department during a time of uncertainty and always being open to talking to anyone who had questions.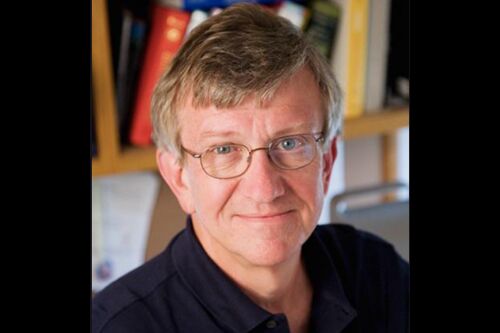 John Gerlt
For giving his students his time both inside and outside of the classroom, and making sure they are getting the help they need.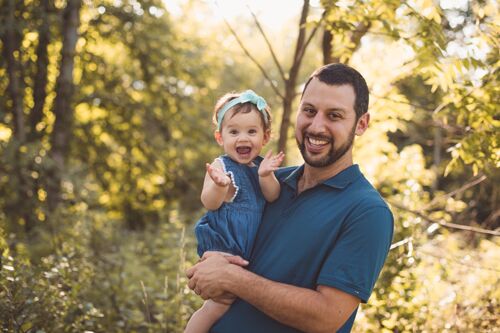 Joseph Cohen
For being a constant source of support to students, and for contributing toward the wellbeing of those around him.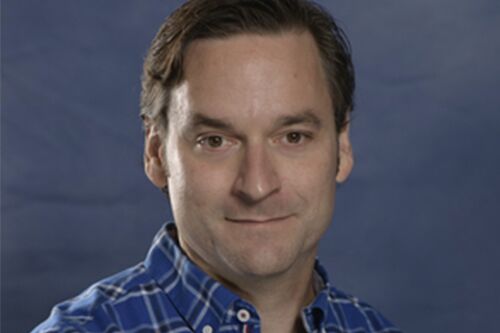 Julian Catchen
For providing an important opportunity for students to receive dedicated and personalized instruction by teaching Programming for Genomics face-to-face in the Fall 2020 semester.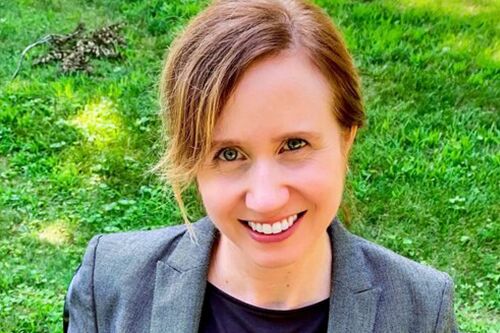 Justine Murison
For checking on students and keeping them feeling connected during isolation.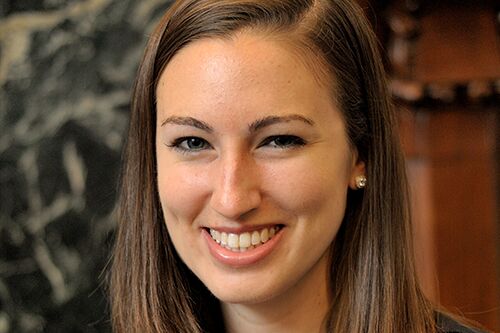 Karle Flanagan
For setting the Illini standard through her unparalleled kindness and compassion to her students and staff during the pandemic, and innovations in teaching and curriculum delivery.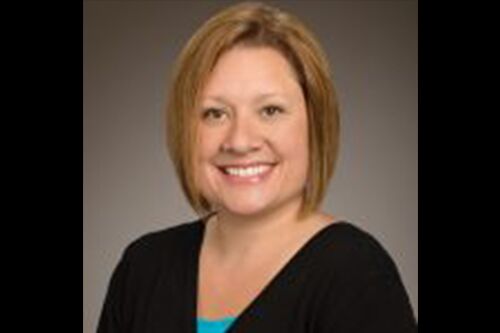 Kathryn Leskis
For creative and generous efforts to support mental health needs of the community by providing free digital screenings from the Illinois Neurobehavioral Assessment Laboratory.
Kristi McDuffie
For keeping the entire Rhetoric Program (first-year writing for the university) working flawlessly, and for teaching the entire Department of English how to make the transition to online teaching.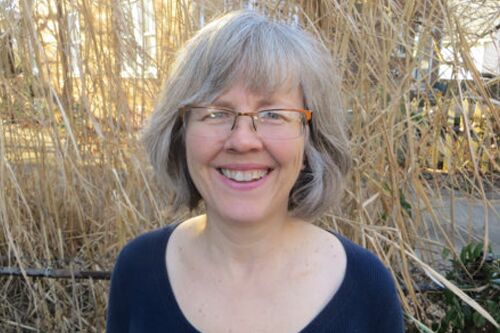 Kristin Hoganson
For her commitment to undergraduate education, compassion, and encouragment during an exhausting and seemingly endless year.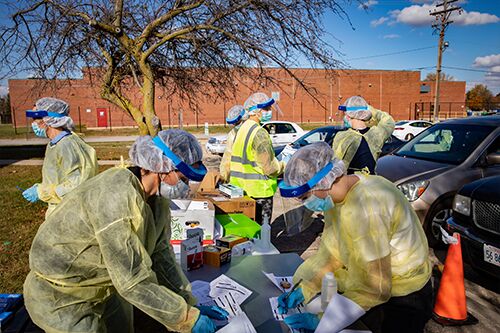 Labor, Health, Equity, Action Project (LHEAP)
For providing vitally important COVID-19 testing to an underserved Illinois community. Jessica Brinkworth, Korinta Maldonado, Ellen Moodie, Gilberto Rosas, & Rachel Whitaker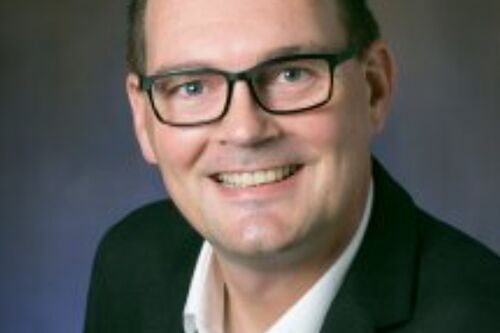 Marcus Keller
For diligently helping the department prepare for its external review and organizing the workflow in manageable chunks during the pandemic.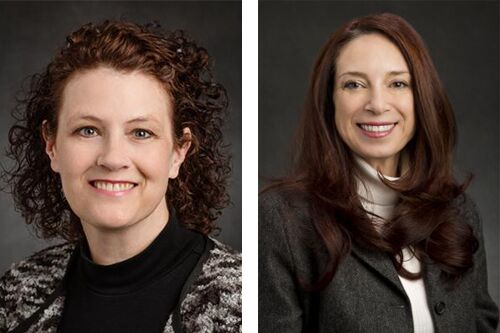 Mardia Bishop & Grace Giorgio
For going to exceptional lengths to design special online materials and train their teaching staffs to ensure a consistently high-quality experience across numerous sections and teachers.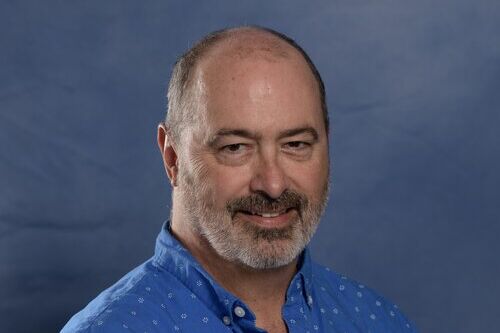 Mark Aber
For outstanding support of the Department of Psychology's mission to provide excellent undergraduate education and experience.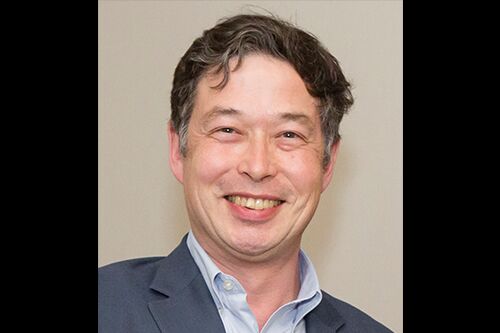 Matt Ando
For leading and growing data science efforts throughout Illinois, while simultaneously managing a major role in LAS' response to the COVID-19 pandemic.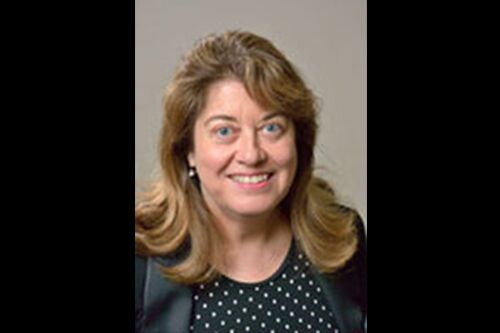 Monica Fabiani
For supporting junior faculty, students, and others during the past year.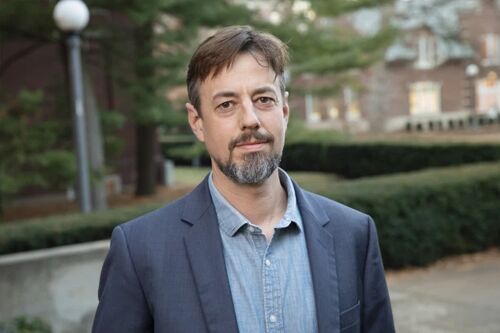 Ned O'Gorman
For organizing an online teaching community of practice and facilitating research learning communities, ensuring the continuity of his department community during the pandemic.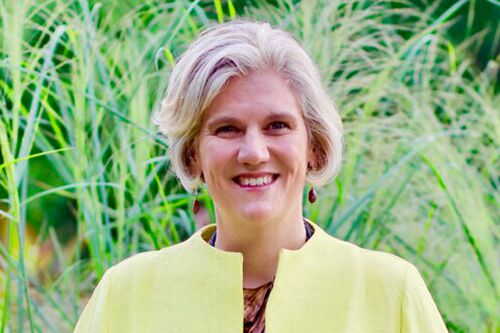 Nicole Allen
For her selfless concern and efforts to respond to the needs of the department and especially the graduate students during the pandemic.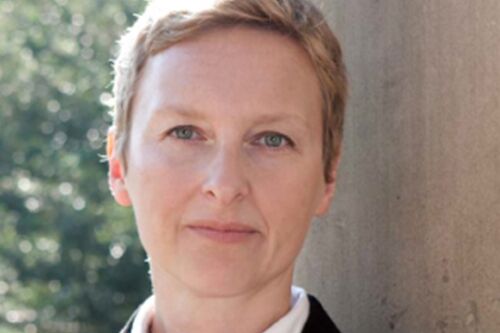 Nicole Riemer
For her innovative and thoughtful actions to promote the wellbeing and advancement of graduate students in the Department of Atmospheric Sciences.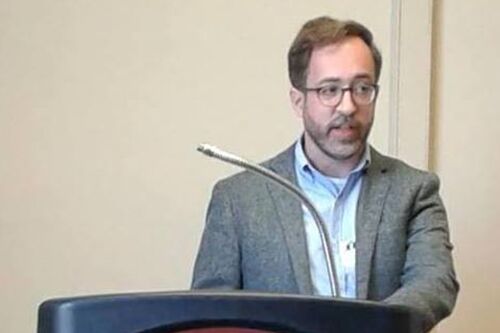 Nir Ben Moshe
For his participation in the series of educational debates entitled "COVID-19: Clinical Ethics vs. Public Health Ethics," sponsored by Carle Foundation Hospital.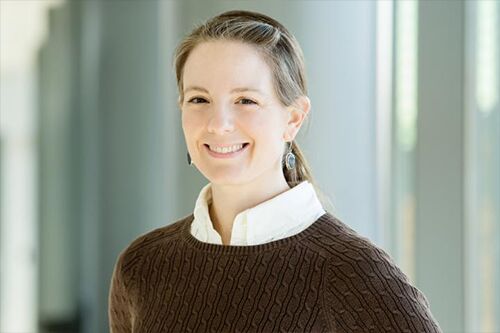 Patricia Gregg
For checking in regularly with her lab group throughout the pandemic to ensure that everybody was doing alright, and for being incredibly understanding and accommodating when they faced life challenges.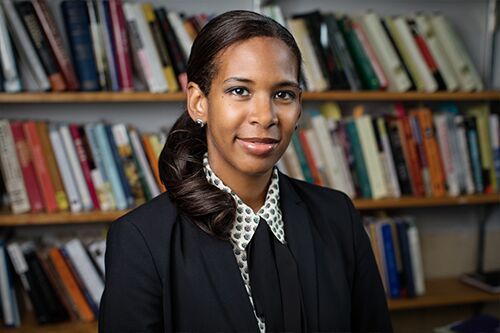 Rana Hogarth
For expanding the understanding of how epidemics are understood through race and politics and how marginalized groups are often blamed.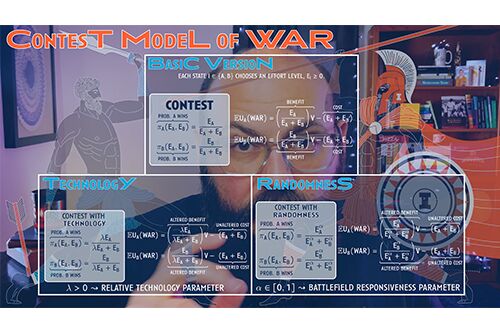 Robert Carroll
For going above and beyond when teaching his online course in order to give students a quality education on game theory, and for being a creative and considerate instructor.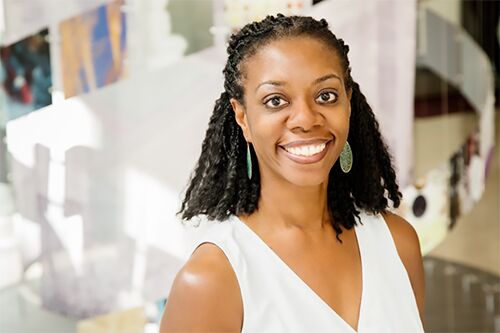 Ruby Mendenhall
For her long-term commitment to enabling citizen scientists and creating an invaluable database for future researchers through the COVID-19 Journaling Project, an empathic and effective response to COVID-19.
Scott Ahlgren
For reorganizing his course to enable effective online learning.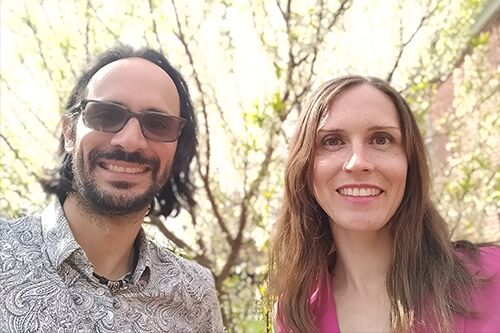 Simona Lleras Buetti & Alejandro Lleras
For prioritizing our education both about the psychology of sense and perception and of the pandemic as it was unfolding, along with our safety and success in these difficult times.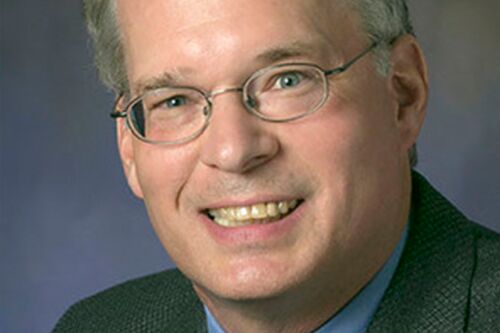 Stephen Downie
For his work supporting undergraduate education during the pandemic.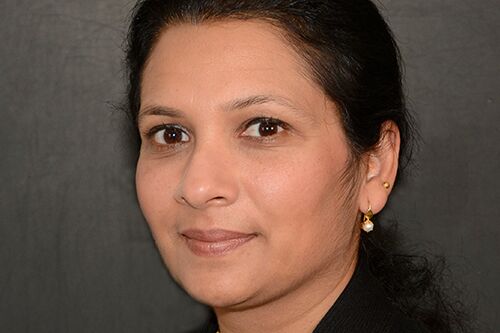 Supriya Prasanth
For demonstrating resilience and compassion in the face of uncertainty and emotional disruption, while continuing to provide efficient leadership during the COVID-19 pandemic.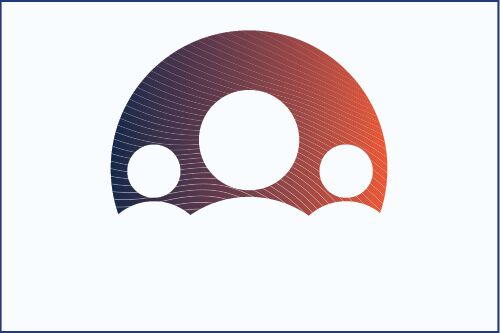 The LAS Fall 2020 Implementation Team
For working many extra hours over the 2020 summer to ensure that the 2020-21 academic year got off to a good start. John Patrick Caughlin, Jonathan H Ebel, Wendy Heller, Jonathan Xavier Inda, Thomas M Johnson, Bo Li, Mariselle Melendez, Supriya Gangadharan Prasanth, Dana Rabin, Robert A Rushing, Robert Trapp, Jeremy Tyson, & James Yoon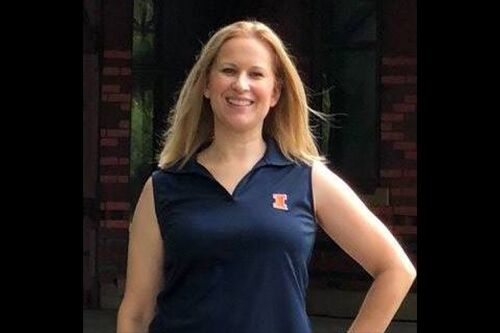 Tina Knox
For helping a student navigate and work through the aftermath of having COVID-19 so they can continue to be successful and finish their degree.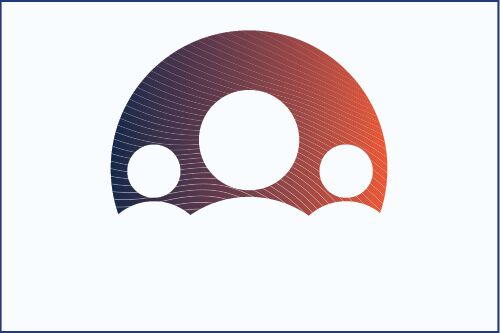 UIUC SHIELD Beta-Testing team
For performing the preliminary tests necessary for a university-wide rollout of the saliva-based COVID-19 test. Steven Michael Blanke, Ahmad Bobat, Maritza Diaz, Lexi Freeman, Alvyn Gonzalo Hernandez Reyes, Emily Grumish, Jack Harrison Schnieders, Sydney Koelper, Sara Shahid, & Daniela Yazunary Garfias Cuevas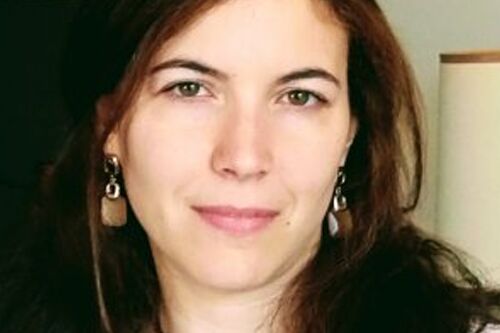 Valeria Bonatti
For demonstrating respect and compassion to students while maintaining excellent teaching, research, and service.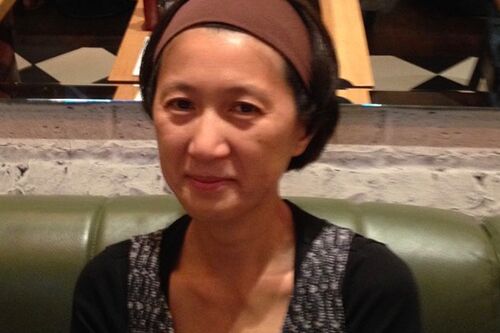 Vivian Tang
For mentoring undergraduate research in MCB 290 under pandemic conditions.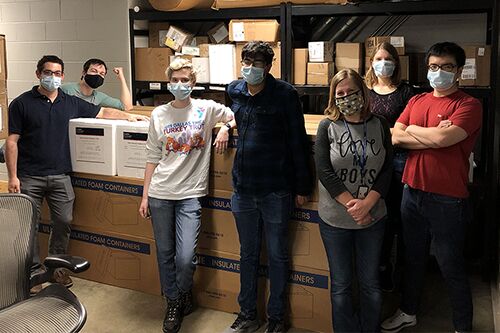 VTM production team
For volunteering to produce viral transport media (VTM) needed for coronavirus tests around the state. Matthew Boudreau, Isaac Cann, Lauren Carnevale, Lindsay Chatkewitz, Matteo Cossu, Laura Daigh, Meghan Diefenbacher, Stella Ekaputri, Sara Eslami, Kristen Farley, Katie Frye, Emily Geddes, Kelsie Green, Auroni Gupta, Lonnie Harris, Jooyeon Jeong, Thomas Kehl-Fie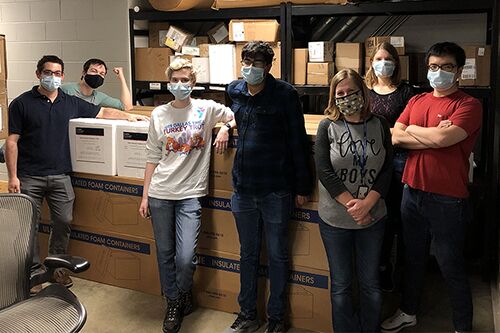 VTM production team
For volunteering to produce viral transport media (VTM) needed for coronavirus tests around the state. Aya Kelly, Collin Kieffer, Ashley Kretsch, Justin Lange, Tongyu Liu, Teresa Martin, Martin McLaughlin, William Metcalf, Michael Miller, Shekhar Mishra, Douglas Mitchell, Satish Nair, Benjamin Parker, Jana Radin, Imran Rahman, Kenneth Ringwald, Joel Rivera Cardona, Roy Rodriguez Carrero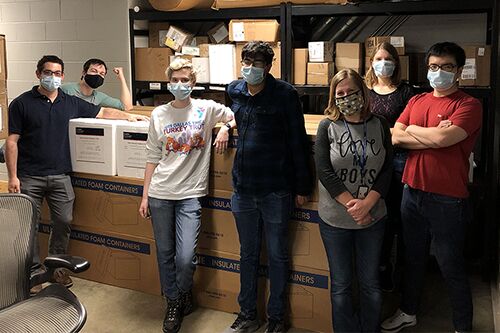 VTM production team
For volunteering to produce viral transport media (VTM) needed for coronavirus tests around the state. Ruben Sanchez-Nieves, Carl Schultz, Kyle Shelton, Akanksh Shetty, Max Simon, James Slauch, Tyler Stack, Preethi Thattai Ragunathan, Wilfred van der Donk, Hannah Walukiewicz, Che Yang, Yiwei Yang, Huimin Zhao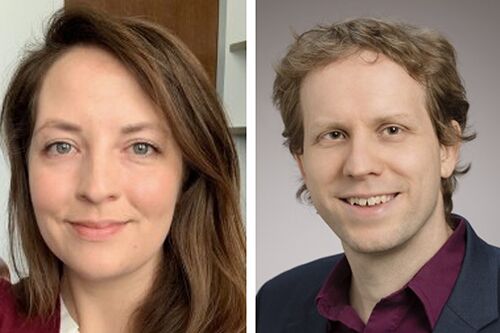 Wade Fagen-Ulmschneider & Caitlin Vitosky Clarke
For providing data-forward analysis and visualization of COVID-19 data, which was used by multiple governors and helped establish Illinois as a COVID-19 leader in national media.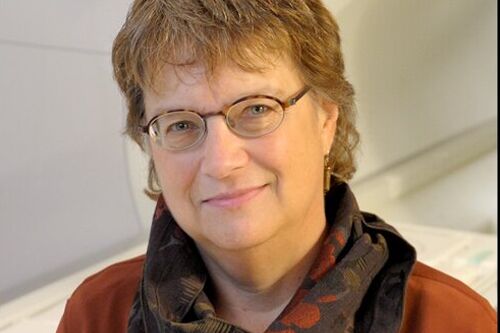 Wendy Heller
For her strong leadership during the pandemic: she anticipated needed changes; communicated clearly; convened teams; supported students, staff and faculty; and advanced a commitment to DEI.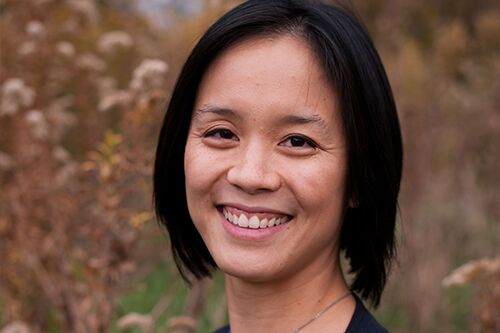 Wendy Yang
For extraordinary achievements to adapt and maintain excellence in teaching, research, and outreach activities across LAS and the UIUC campus during the COVID-19 pandemic.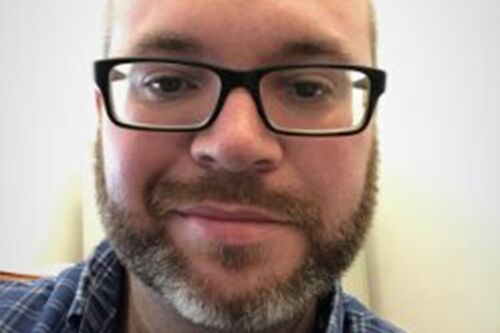 Aaron Thompson
For responding to individual needs of students in an effective, supportive, prompt, and encouraging manner despite an increase in demands because of the pandemic.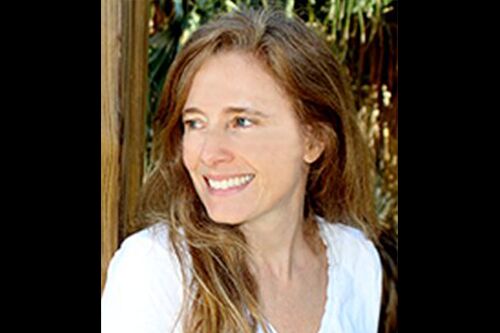 Alison Reddy
For advocating on behalf of math students who are underprepared, first generation, and underrepresented minorities, to get them access to the technology that they need to succeed.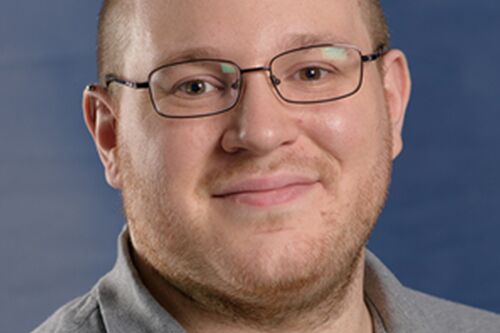 Andrew H Debevec
For his outstanding support of instructional technology.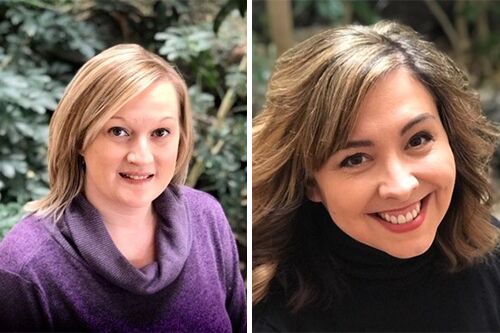 Ashley Ramm & June Clark Eubanks
For working countless hours to support psychology graduate students with welcome packages, online programming, virtual office hours, and regular expressions of gratitude.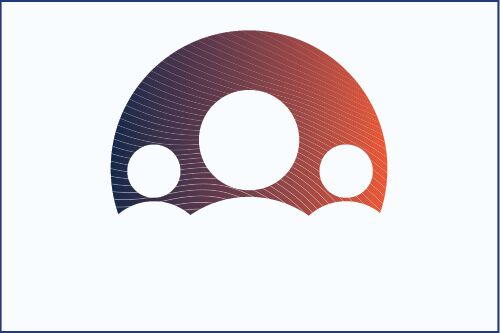 ATLAS
For skillfully providing & maintaining the technical infrastructure that allowed all to work remotely. Nate Baxley, Riana Beachy-Hasenick, Lawrence Broda, Eric Claypool, Rami Dass, Daniel Linck Davis, Keith Frazier, Robbie Gascoigne, Gabe Gibson, Julia Austin Hartman, Maggie Jarvis, Anya Kanevskaya, Kelsey Jean Marsh, Randy McCarthy, Mindy McClard, Maged Messeh, Peter Miller, Willie Mitchell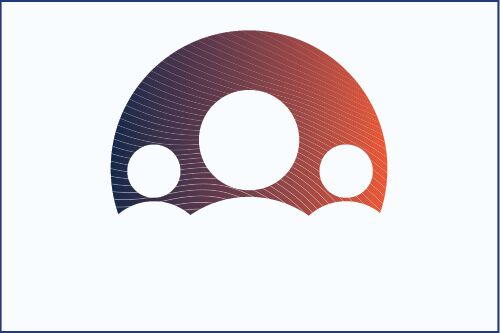 ATLAS
For skillfully providing & maintaining the technical infrastructure that allowed all to work remotely. Tony Mullen, Will Newton, Ann O'Brien, Firmino DD Pinto, Todd Reese, Michelle Rome, Tyler Rubach, Tim Sandholm, Michael Savage, Shelley Siuts, Michael Sommers, Henry Strube, Bianca Teixeira, Kurt Tuohy, Brenden West, James Witte, Jakub Wolak, Daniel Wood, Konstantinos Yfantis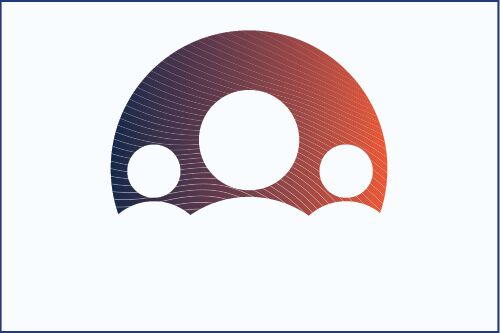 ATLAS IT personnel
Their patience and delivery was priceless and made the transition during this unprecedented time much easier and less stressful. Gabe Gibson, Kelsey March, Mike Savage, & Dan Wood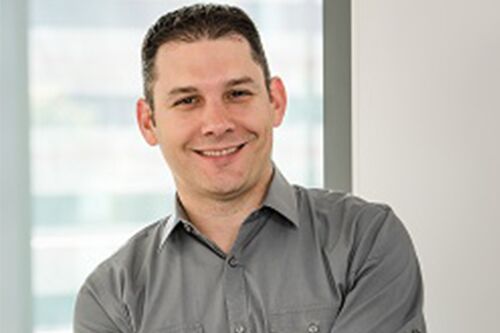 Brad Petersen
For his dedication to faculty, staff, and students that ensured they had the information they needed to get through a challenging year.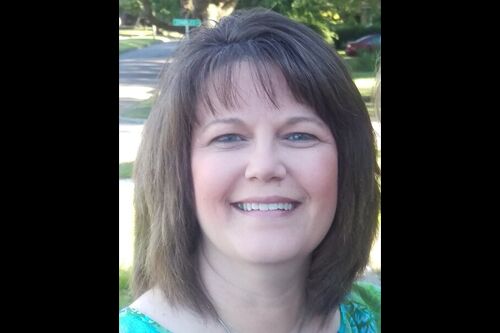 Brenda Reinhold
For helping everyone in the department get what they needed in a timely fashion even though orders and deliveries were frequently disrupted.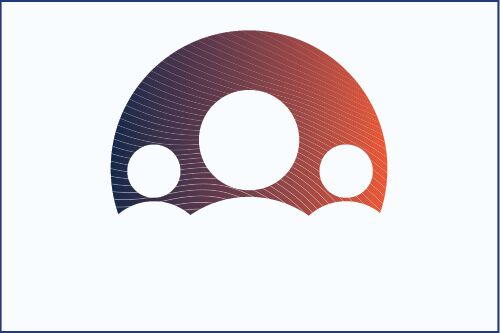 Christa Deacy-Quinn, John Holton, Gavin Robinson, & Melissa Sotelo
For moving quickly to share PPE with area hospitals, completing a deep clean of the museum and checking ventilation, carrying on with plans to install a new show, and reorganizing space to create a safe classroom within the Spurlock Museum.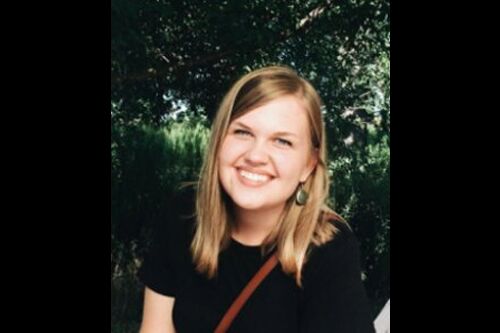 Clarissa Leman
For consistently exceeding expectations as an academic advisor and helping others endure through the challenges of online college during the COVID-19 pandemic.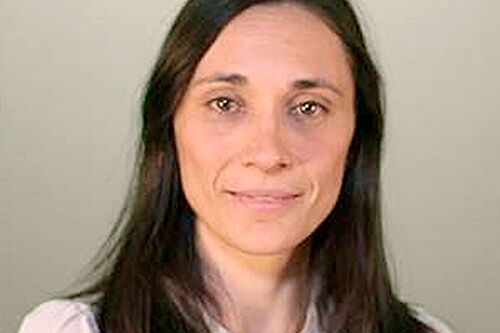 Cristina Alvarez-Mingote
For providing critical COVID-19 information to the community and providing critical support for the campus COVID-19 course.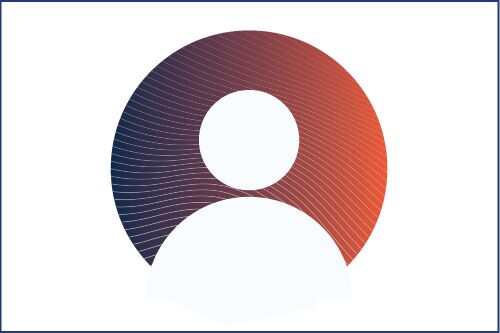 Daniel Hahn
For using his technical savvy and endless patience to guide instructors in creating highly interactive classrooms on the web.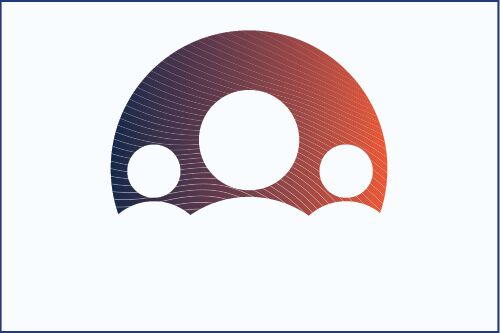 Department of Communication staff
For going to extraordinary lengths ensuring that everyone had what they needed during the pandemic and demonstrating amazing teamwork, accomplishing together what nobody could alone. Adrienne Harris, Amy Holland, Colleen Kling, & Mary Strum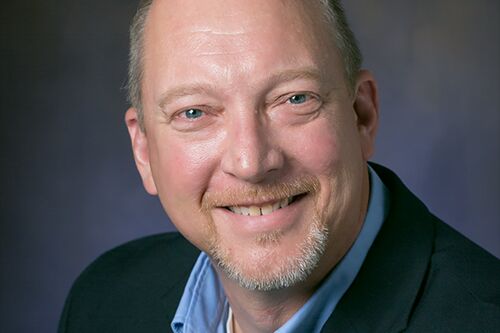 Derek Fultz
For his tireless work to support the wide range of facilities needs of LAS units in the pandemic, from acute situations to strategic planning.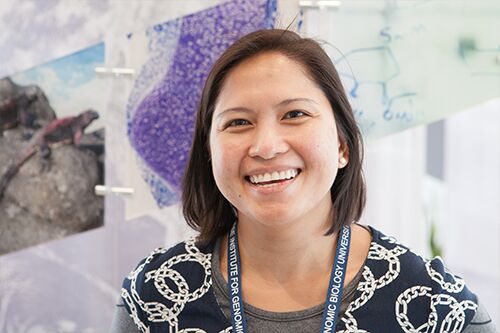 Diana Ranoa
For conceptualizing, leading, and developing the saliva-based COVID-19 test so that our campus can reopen safely and keep our community safe.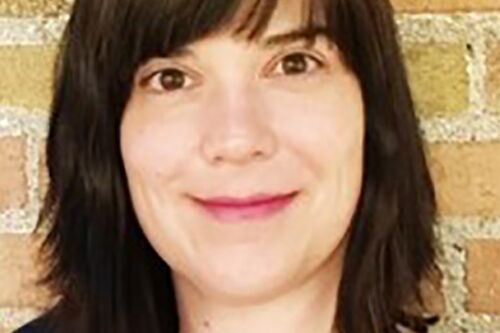 Elizabeth Sutton
For being incredibly supportive of the Spurlock team, while keeping them on track for some big goals and progressive visioning for the future of the museum post-pandemic.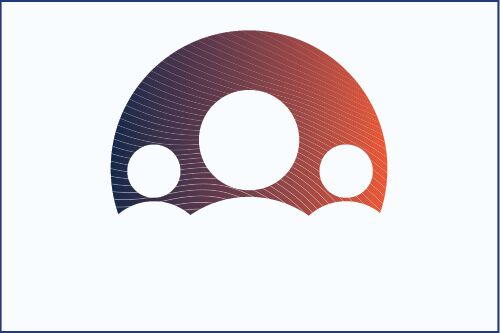 Elly Hanauer & Nikia Brown
For creating high impact support programs to connect new international students to the university and to each other.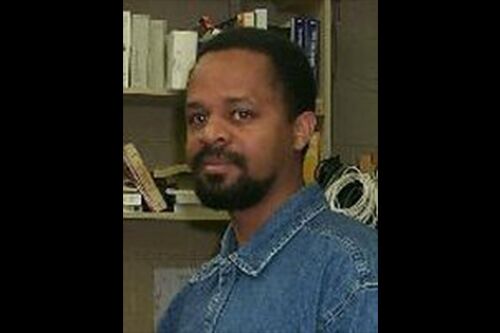 Firmino Pinto
For outstanding IT support and going above and beyond the call of duty to help people during the pandemic.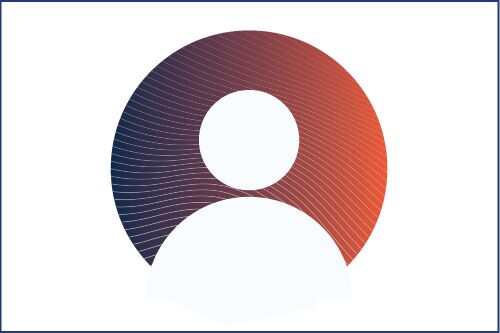 Jaclyn Benekohal

For building IGI connections during remote work and making the online and hybrid course development grants successful.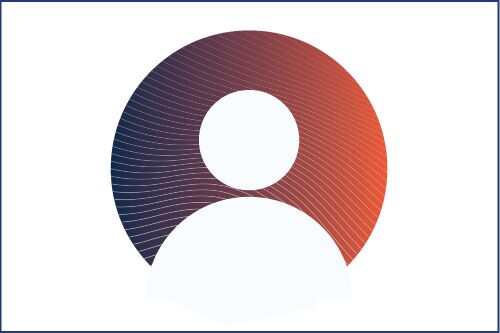 Jakub Wolak
For providing an exceptional level of service during a trying time.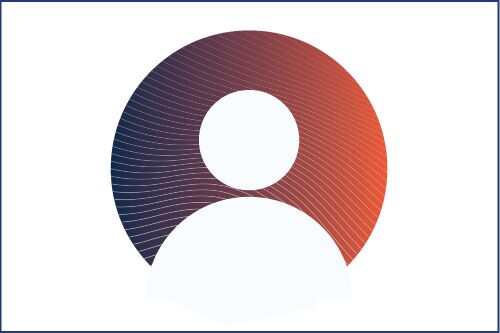 James Clark
For going above and beyond the call of duty in managing the operations of our building.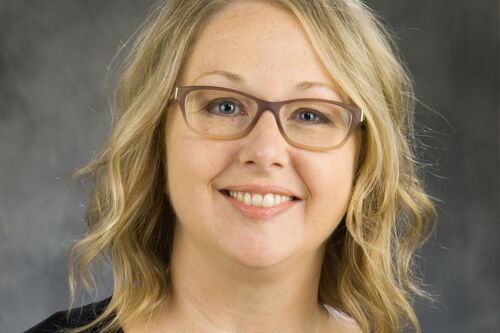 Jenny Cox
For untiring dedication to safe and transparent operations in the Department of Chemistry.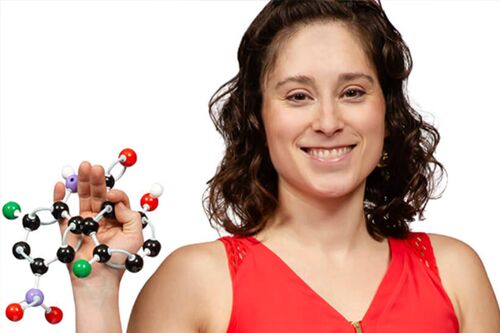 Jordan Axelson
For adapting her class to the current climate in the best possible way.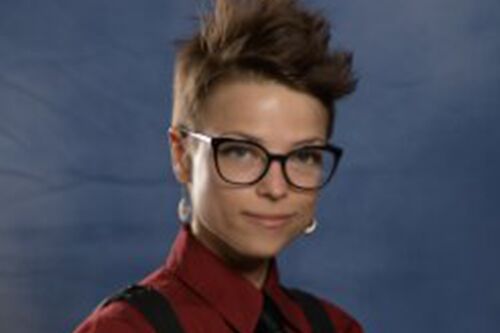 Kat Fuenty
For providing superb support and genuine personal attention to the students, staff, and faculty of the Department of Asian American Studies during the pandemic.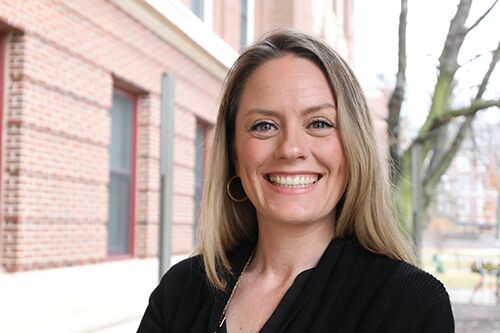 Kate Abney
For creating COVID-19 Corps: Action for Solutions and guiding students' learning as they engage in service to mitigate COVID-19's impact.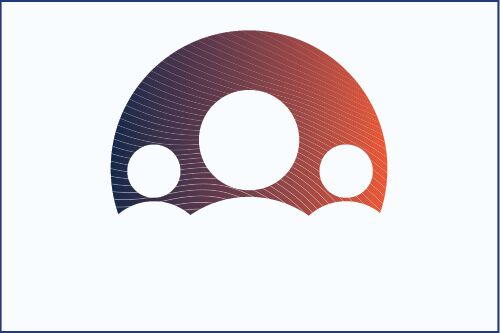 Kate Krueger, Allison Holden, & Allison Branson
For creating summer experiences to welcome and connect new LAS James Scholars with current ones, supporting a positive start to their college experience.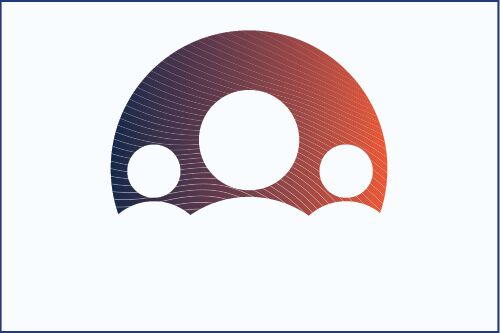 Kim Sheahan Sanford, Monica Scott, Jack Thomas, & Beth Watkins
For quickly pivoting to online events at the Spurlock Museum and hosting nearly 2,000 of them during the pandemic, allowing the museum to continue engaging with the entire community.
Konstantinos Yfantis
For steady and energetic leadership of the college and campus transition to online education during the pandemic.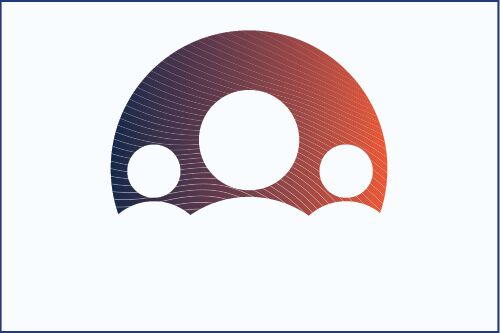 LAS COVID-19 Fall Planning Group
For working diligently to help the college plan for teaching and learning under COVID-19 starting in Fall 2021. Mark Aber, Tosha Bilsbury, Carla Caceres, Clare Crowston, Jeff Douglas, Elena Delgado, Julie Dowling, Bryan Dunne, Cara Finnegan, Barbara Hancin-Bhatt, Petra Jelinek, Christian Ray, Kelly Ritter, Kristi Valentin, Michael Wellens, Xun Yan, & Kostas Yfantis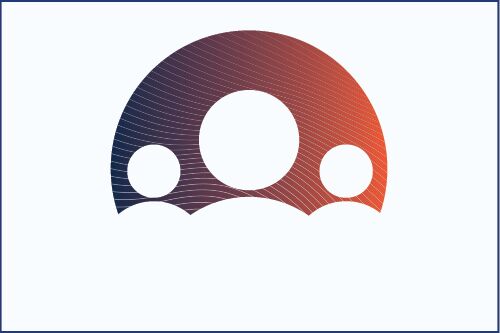 LAS Office of Advancement
For quickly reimagining the work of fundraising and alumni engagement, the nature of which changed abruptly when travel limitations began, enabling LAS to continue its successful advancement efforts throughout the pandemic. Joseph Baldwin, Julie Curtis, Cindy Kempke, Chris Kirby, Sheila Kroon, Jasmine Luckett, Joseph Madden, Sarah Morris, Allison Myles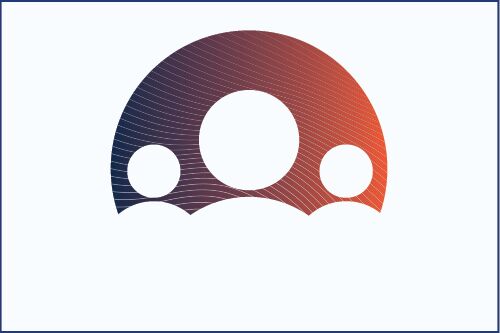 LAS Office of Advancement
For quickly reimagining the work of fundraising and alumni engagement, the nature of which changed abruptly when travel limitations began, enabling LAS to continue its successful advancement efforts throughout the pandemic. Ashley Nagele, Tracy Parish, Braden Shain, Mindy Spencer, Evan Tammen, Leslie Vermillion, Joan Volkmann, Paul Winterbotham, Megan Wolf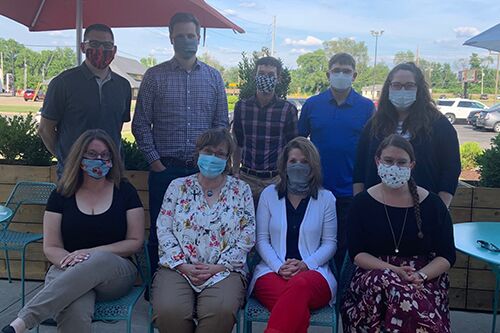 LAS Office of Communications and Marketing
For quickly pivoting to remote work, adjusting the way they work, and adapting many of their projects to an online environment. Karla Denzler, Paul Elliott, Dave Evensen, Heather Gillett, Heidi Gnadt, Melissa Kuhl, Kayleigh Rahn, Keith Sutterfield, & W. Brad Petersen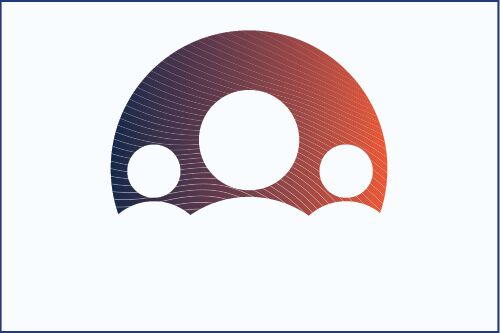 LAS SAAO Well-being Committee
For promoting SAAO staff and community well-being with virtual social events, friendly wellness competitions, and a valuable well-being channel in Teams. Teresha Bossingham, Anna Chovanec, Mary Davis, Jeanine Meyer, Ashley Poppy, Tenaya Reifsteck, & Murillo Soranso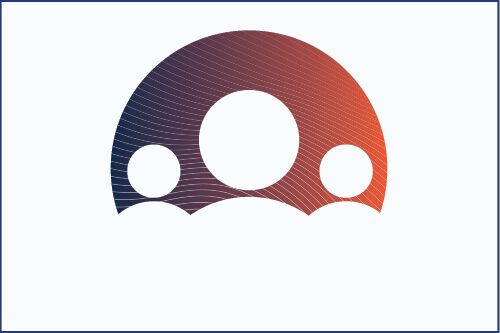 LAS Student Academic Affairs Office Staff
For quickly and creatively adopting new technologies and a remote work culture, not missing one day of support for our students while improving students' satisfaction with our service as compared to pre-COVID-19. Mary Davis, Catherine Edgar, Gabrielle Elkins, Jonathan Elugbadebo, Allyssa Finder, Elly Hanauer, Barbara Hancin-Bhatt, Allison Holden, Kate Krueger, Amanda Lentz, Kari Mahannah, Jeanine Meyer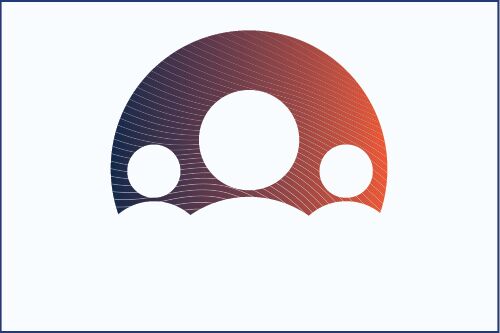 LAS Student Academic Affairs Office Staff
For quickly and creatively adopting new technologies and a remote work culture, not missing one day of support for our students while improving students' satisfaction with our service as compared to pre-COVID-19. Joseph Murphy, Gretchen Pein Baloun, Allison Perry, Ashley Poppy, Tenaya Reifsteck, Brian Schumacher, Murillo Soranso, Robert Steltman, Kristy Valentin, Doreen Vaughn, Raymona Wicks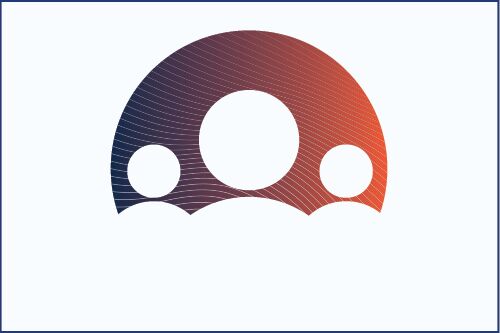 LAS Student Academic Affairs Office Staff
For quickly and creatively adopting new technologies and a remote work culture, not missing one day of support for our students while improving students' satisfaction with our service as compared to pre-COVID-19. Kate Abney, Sean Beal, Ekateryna Bondareva, Teresha Bossingham, Allison Branson, Nikia Brown, Maureen Burch, Lesley Butler, Savannah Carter, Anna Chovanec, Steven Cox, Belinda Davis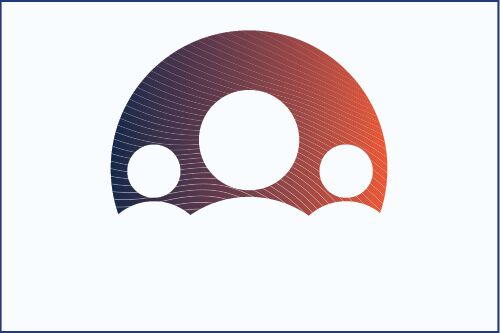 LAS Student Engagement Response Team
For creating a special support system for students and instructors to respond to student engagement concerns. Savannah Carter, Anna Chovanec, Steven Cox, Cathy Edgar, Allyssa Finder, Ashley Poppy, Tenaya Riefsteck, Bob Steltman, Kristy Valentin, Doreen Vaughn, & Raymona Wicks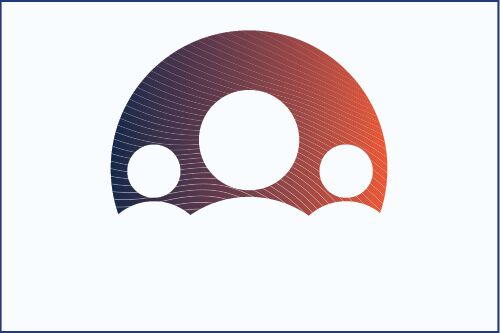 Life + Career Design Community Coaches
For serving as a Life + Career Design community coach in support of students' well-being and career readiness goals during the pandemic. Jennifer Anderson Bliss, Aurora Marie Cruz Torres, Steven Cox, Julie Higgs, Desiree McMillion, Dawn McNulty, Kimberly Powers, & Kirstin Wilcox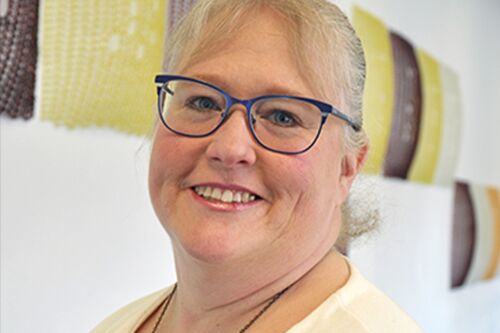 Maureen Burch
For making LAS interns feel welcomed, supported, and loved through every email, message, and Zoom call.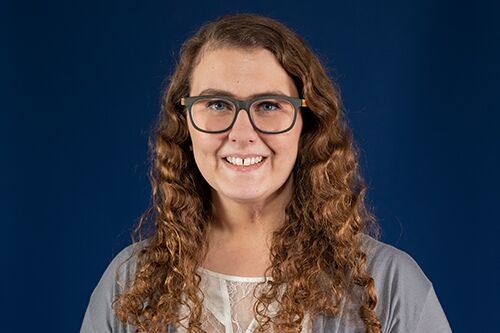 Melissa Kuhl
For her adaptability, creativity, and empathy in managing college social media accounts during COVID-19.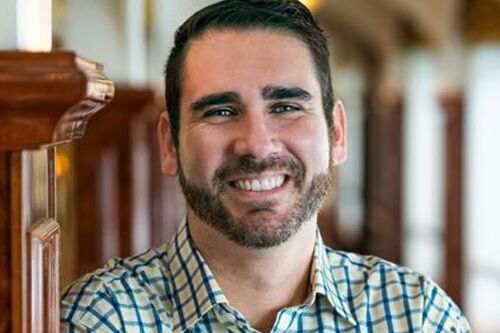 Murillo Soranso
For creating new opportunities to connect over 2000 new LAS students with each other and the university in safe and engaging ways.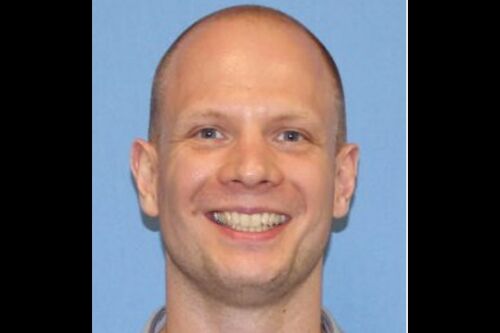 Patryk Szuta
For coordinating the Department of Mathematics' IT efforts in connection with the shift to remote instruction, and for further service beyond his assigned duties in support of the SHIELD team.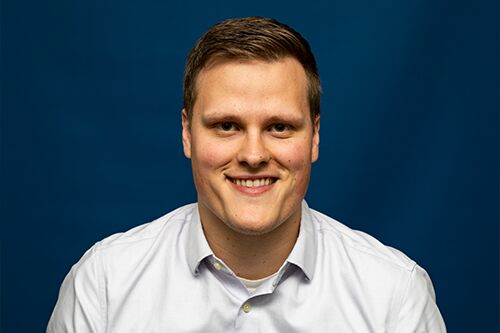 Paul Elliott
For brightening the lives of College of LAS students by creating positive moments for them to experience fun during the pandemic.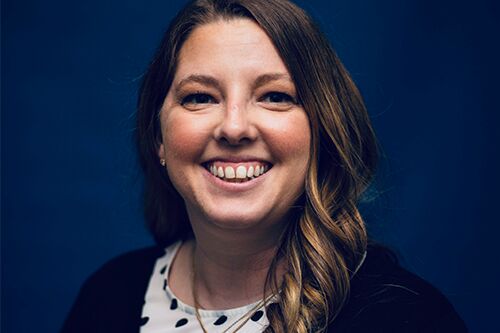 Rayme Dorsey Ackerman
For becoming a Zoom wizard and helping the Office of the Dean host online meetings, events, and webinars.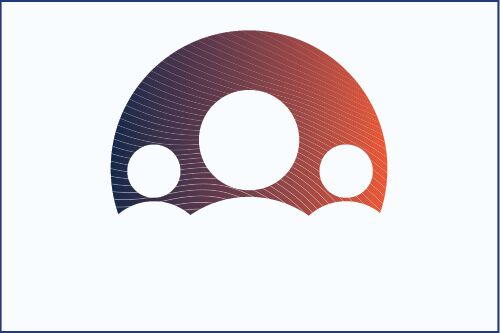 SAAO work from home team
For quickly adopting new systems and platforms, and coordinating technology distribution to ensure college-level advising-student support was enhanced for remote learning and work, directly serving 12,600+ students, staff, and faculty. Tabbey Cochran, Gretchen Pein, Allison Perry, Todd Reese, Michelle Rome, & Jakub Wolak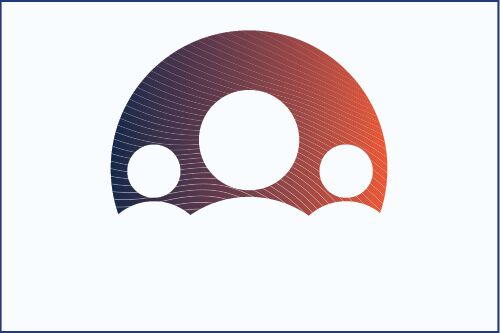 Scott Baker & Jared Bear
For providing essential in-person technical support and expertise, including emergency support, to biological research groups at UIUC.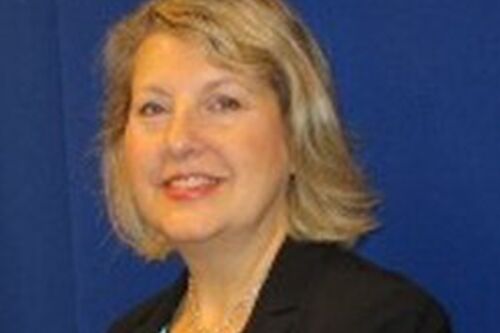 Shelley K. Siuts
For providing outstanding support during the pandemic.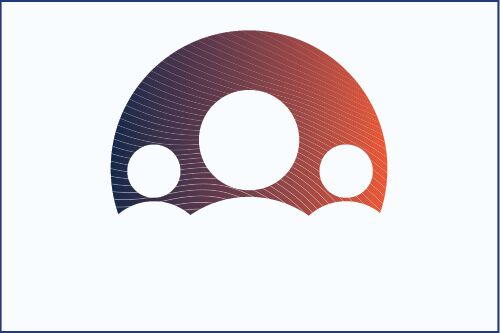 Shipping & Receiving staff for the School of Chemical Sciences
For ensuring proper handling of critical sensitive shipments in and out of the School of Chemical Sciences during COVID-19. Lori Sage-Karlson, Danielle Cruzan, Nancy Lamb, Lucas Langley, & Mike Rhoten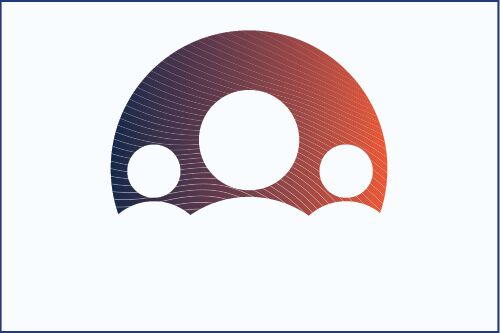 Staci Wagers, Amy Elli, & Audrey Ramsey
For being model of professionalism, collaboration, and empathic leadership; they never focus on the mistake, but on the solution, and are always efficient and considerate.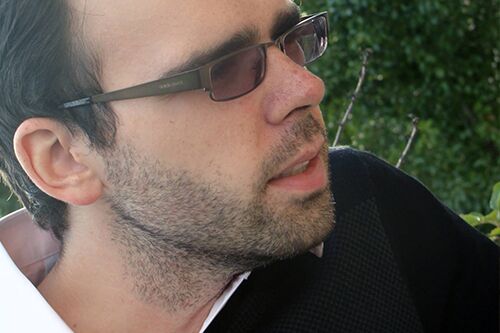 Stefan Djordjevic
For ceaseless efforts to guide, support, inform, give voice to, connect, and advocate for students in a difficult time.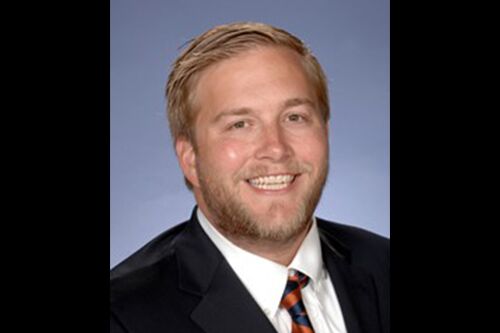 Steven Cox
For his selfless commitment to student success.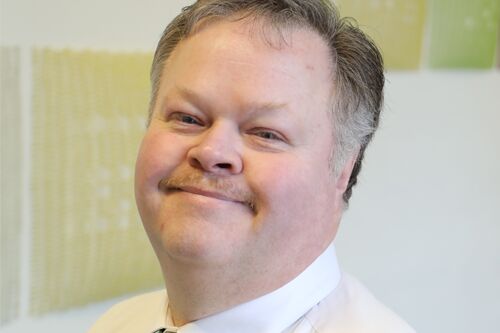 Tom Bedwell
For his constant support, hard work, and dedication to the faculty, staff, and students in the Department of History.