A performance for the (Middle) Ages
Professor teaches medieval culture by translating and performing plays from the era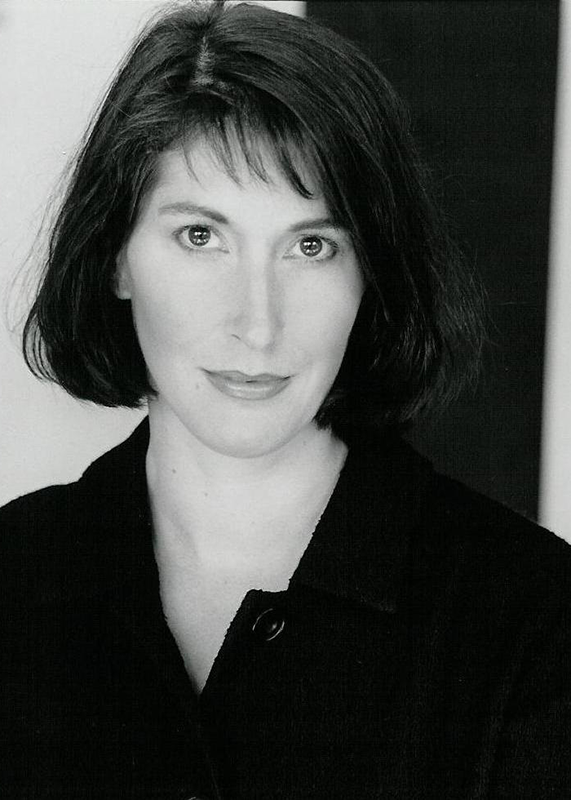 When the Middle Ages come to mind, many people think of famine, disease and death. But Carol Symes knows there is much more to the medieval past than its often unpleasant popular portrayals and hopes to translate deeper layers of this era for a wider audience—literally.
Symes, a professor of history and medieval studies who was once a professional stage actress, has translated three medieval dramas—"Babio," "The Play of Adam," and "The Play about the Antichrist"—from Latin or Old French to English. Her translation of "The Play of Adam" will be performed at The Cloisters, the medieval branch of the Metropolitan Museum of Art in Manhattan, New York, this December.
Symes will play a small role in the upcoming production, which will be the most fully realized staging of any of the plays she has translated. ("The Play of Adam" was the first play Symes translated back in 2012.)
"This sounds corny, but it's a dream come true," Symes said. "I'm really looking forward to seeing how it works and to changing and tweaking things in the translation if I find out that it doesn't play really well."
Since her time as an undergrad at Yale, Symes has been enamored with the Middle Ages—an era generally defined as stretching from the 5th to the 15th centuries—but the more she studied the time period, the more she realized it didn't intersect with her other passion, performative arts.
"The plays of Shakespeare are constantly being performed and updated and renewed, why is that not happening for medieval drama too?" Symes realized. "These plays, if they remain untranslated or poorly translated, nobody will really ever want to mount them."
Kyle Thomas, a doctoral candidate in theatre studies, will direct The Cloisters production and has been Symes' right-hand man since she began translating medieval works. Symes served as Thomas' thesis advisor for his master's thesis and is currently his dissertation advisor.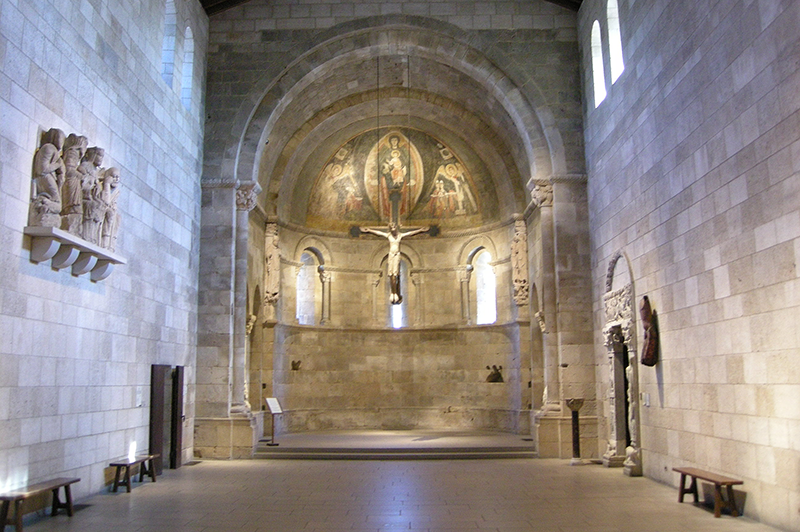 Thomas said the two immediately hit it off when he arrived at Illinois because of their overlapping interests in theater and the Middle Ages. The two have since collaborated on multiple performances at venues around U of I and in Chicago, including the Spurlock Museum at U of I, where all three of Symes' translations have been performed.
Thomas has long had December 17 circled on his calendar in anticipation of his production at The Cloisters.
"It's everything you hope for when you do these kind of staged readings and these small performances," Thomas said. "It's like grad school—you start with something like a paper you present in a conference, and then you hopefully turn it into something bigger and more publishable at the end."
Each of Symes' translations have taken her a few months to complete. They are careful undertakings that challenge Symes to modernize the text as much as possible while also maintaining the intended meanings, as well as the intricacies of the verse' rhymes.  
"It really is like a Rubik's Cube puzzle," Symes said. "You have to figure out the best compromise between absolute accuracy and the kind of immediacy and humor that you want to communicate when the verse is performed."
Other translations of the plays Symes have translated already exist, but she doesn't believe they do the drama of the Middle Ages justice. A key point of motivation came when she taught "The Play of Adam" in one of her history courses and found herself wishing for more out of the English translation.
Symes believes medieval drama and entertainment are essential to teaching the era as a whole, especially since students in that era learned in very performative ways. Compared to the Renaissance, the Middle Ages are not considered a time of noticeable artistic progress. Symes hopes to change that perception, however, and just like they would in medieval times, she hopes to teach by performing.
"It was a period that was always performative," Symes said. "Even non-dramatic texts were intended to be read aloud and displayed aloud, so you're just missing so many layers of information if you just let it lay there and don't interact with it."
Audiences at Illinois will be able to see The Cloisters production restaged at 7:30 p.m. Thursday and Friday, Jan. 19 and 20, and 3 p.m. on Saturday, Jan. 21, at the Chapel of St. John the Divine (1101 S. Wright St., Champaign).