Ifeoluwa (Luvvie) Ajayi wins the College of LAS Outstanding Young Alumni Award her work as one of the country's most popular bloggers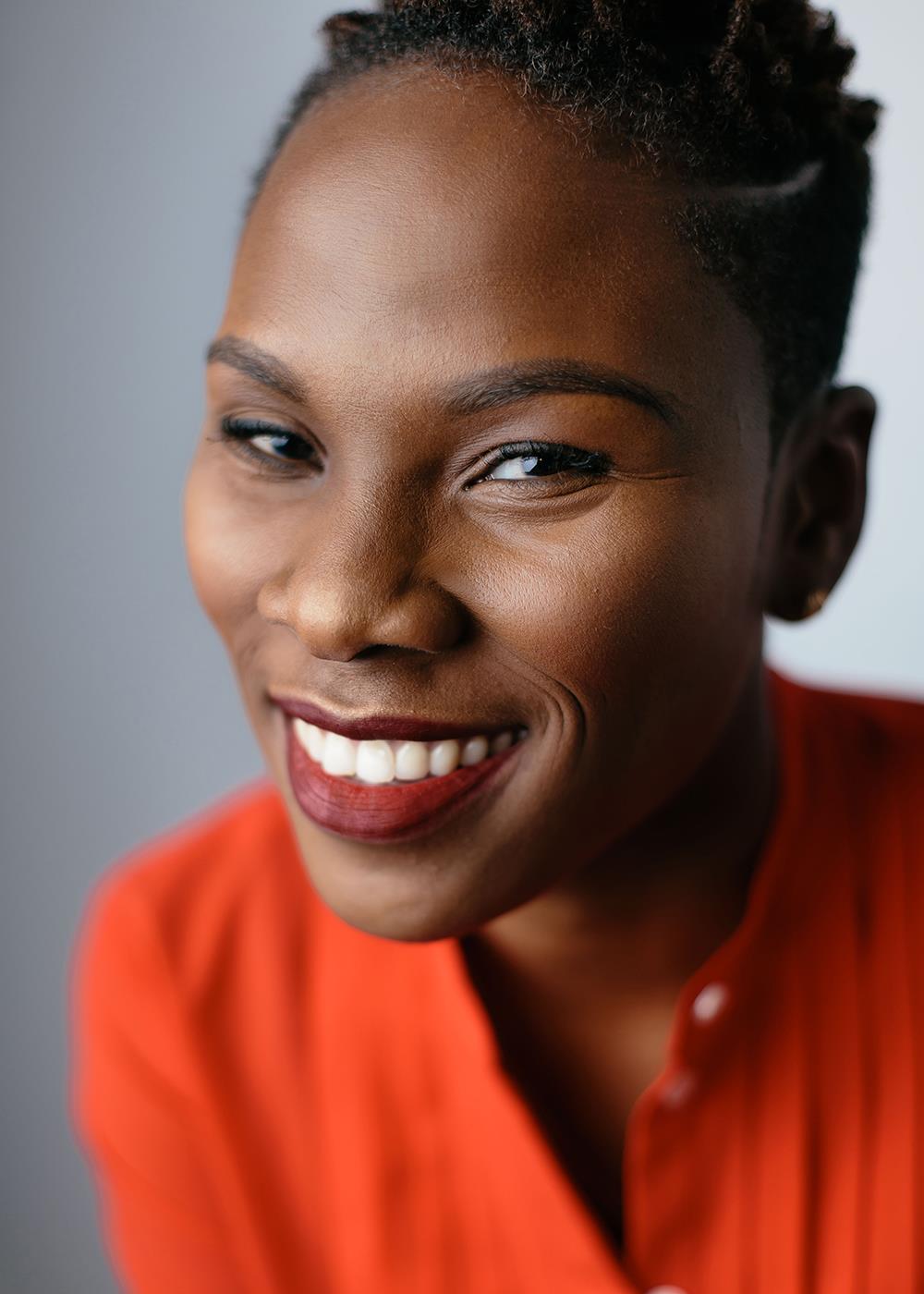 Ifeoluwa (Luvvie) Ajayi knew she had finally made it when Oprah Winfrey rubbed her head.
Ajayi had been selected for Oprah's "SuperSoul 100 list," and she was invited in June of 2016 to interview Oprah and the rest of the cast of "Greenleaf," a TV show premiering on the Oprah Winfrey Network.
"I told Oprah how I loved her character's hair, and I mentioned that I had just recently cut my locks really short," recalled Ajayi (BS, '06, psychology). "And then she suddenly grabs my head. It was like her anointing."
Ajayi's multitude of  fans have also anointed her as one of the most distinctive and popular bloggers in the country, with 500,000 readers every month, 272,000 likes on her Facebook page, and 187,000 followers on Twitter—and counting. What's more, her New York Times best-selling book, "I'm Judging You," released in the fall of 2016, is in development to be turned into a TV series, originally optioned by Shonda Rimes, best known as the creator and producer of the popular shows, "Grey's Anatomy" and "Scandal."
With such a record, it is no surprise that Ajayi is also a winner of the 2017 College of LAS Outstanding Young Alumni Award.
Ajayi was born in Nigeria with the name of Ifeoluwa, although she now goes by Luvvie, not to be confused with the Illinois football coach. When she was nine years old, her family uprooted and moved to Chicago for her older sister's college education. But according to Ajayi, she thought at the time that they were simply leaving for vacation. She had no idea it was going to be permanent until she enrolled in a Chicago school.
"It was absolutely a culture shock because it was the first time I had ever been the new girl anywhere," she said. "I was coming from Nigeria where everyone is black, and here in Chicago most people at my very diverse school did not look like me."
Then, in 2002, Ajayi came to the University of Illinois, where she majored in psychology and started blogging on a dare from her friends.
"My college blog wasn't popular or anything," she said. "I wasn't putting any effort into making it a thing. It was just a personal journal about being a student."
Ajayi says the most important class that she took at Illinois was about black women in the United States, taught by Jessica Millward, a former Chancellor's Postdoctoral Fellow. Ajayi would banter with Millward and crack jokes in class, but the course was also instrumental in opening her eyes to the contributions of black women in America.
Ajayi also wrote an advice column for The Daily Illini from 2004 to 2005, covering such things as back-to-school blues, relationships, and time management.
"It was just random advice," she said.
"Random" is a word she also applies to her current blog, which she says chronicles her "randomness and shenanigans." The blog, "Awesomely Luvvie," covers everything from pop culture and what's happening in her life to travel and politics.
She started this new blog in 2006—the same year she graduated from U of I and began work as a marketing coordinator for the nonprofit, Community Renewal Society. She wrote the blog in the evenings, but when she was laid off in 2010, "that's when I was pushed to make the leap of faith I wasn't going to make myself: working for myself."
So she dove into blogging full-time, and it was a steady, but slow climb.
"There's no such thing as an overnight success," she said. "You have to stick with it and build it. There are times when you think nobody is listening, but if you continue to do the thing you love, rewards can come."
Ajayi's rewards came as readership grew, and she caught the attention of TV producer, Rimes. Ajayi started doing recaps of the Rimes' show, "Scandal," and the producer took notice.
"One day in 2014, Shonda Rimes tweeted that she was staying up to read my timeline as I tweeted about 'Scandal,'" Ajayi said. "Wow, I thought, that's beyond major! That's when I really understood that she was paying attention and knew who I was."
Ajayi has called herself everything from a troublemaker to a "professional shade thrower" because she tells it like it is—a common quality for Nigerians, she said.
"The voice of my blog is authentic to who I am," she said. "People who know me in real life hear my voice when they read my words. It's very relatable and conversational."
Ajayi also began the Red Pump Project in 2009—a national nonprofit that educates women and girls of color about HIV/AIDS.
"When I was in college, I met somebody who told me she had 20 cousins who had been orphaned by HIV/AIDS in Malawi, and they all lived with their grandmother. It was one of those moments that woke me up," she said, "because I didn't know this was still such a problem."
When a friend of hers (Karyn Brianne Lee) learned that one of her friends was HIV positive, they came together to ask other bloggers to talk about HIV and AIDS on March 10, 2009—and 135 bloggers answered the call. This led to the Red Pump Project, which asks women to wear red shoes every March 10—with red being the color of the AIDS ribbon and March 10 being National Women and Girls HIV/AIDS Awareness Day.
Ajayi's Red Pump Project also organizes educational events. For example, they partnered with the U.S. Embassy in Port-au-Prince, Haiti, to conduct HIV/AIDS educational workshops for 900 adults in 2015.
As Ajayi's star continued to rise, she drew the attention of corporate sponsors, beginning with the clothing store, the Gap, which asked her to host a party for the launch of a new jeans line. She has also worked with McDonald's, Netflix, HBO, and NBC. Chevy even sent her on a road trip in 2015 to talk about the new Camaro and share her experiences on social media.
Her book, "I'm Judging You," came out in 2016, and she said, "It's a book about why we all need to do better. So I thought 'I'm judging you' was very apt. We all need to do better in life, in social media, in fame, in culture. It's a book about why we're all ridiculous."
As a psychology alum, Ajayi certainly puts her educational background to work in a unique way, analyzing the psyche of the culture through her many social media outlets. But she says that when she was sitting in Psych 100, she certainly never could have envisioned that blogging would become her career.
As she put it, "It's all a beautiful surprise."