The timeless lessons of photography
Cara Finnegan explores how images communicate ideas about people, issues, and public policy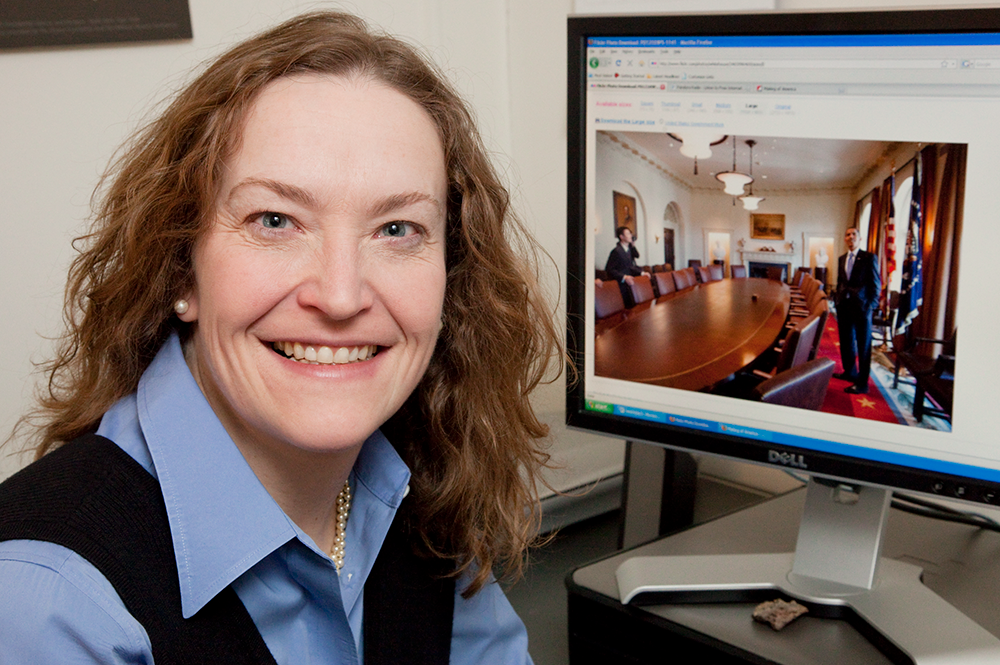 Cara A. Finnegan
, professor and associate head of the Department of Communication, has been awarded a National Endowment for the Humanities fellowship and named a University Scholar for her work, which includes exploring the historical and contemporary role of visual communication in public life. Read more about her research into the ways that photography communicates ideas about people, social issues, and public policy—and how the gruff visage of John Quincy Adams makes her day.
What are you working on now?
I'm writing a book about U.S. presidents and the history of photography. The project began with my interest in how the Obama White House was using social media photography. When I started to explore the topic further, I was surprised to learn that no one had yet written a full history of presidential engagement with photography. This was surprising to me, because presidents have engaged photography throughout its whole 150+ year history, and photographs have played an important role in presidential communication. So I decided to write the book that I looked for but couldn't find.
Why are you passionate about this?
I want to show the value of historical research for exploring questions of relevance to us today. For example, today we talk a lot about the impact of "new media" on communication. Yet we have always had "new media"; the daguerreotype, one of the earliest forms of photography introduced in 1839, was the "new media" of its day. By exploring different historical moments when our relationship to photography changed, I hope to help us understand something about our present moment as well. For example, our sixth president John Quincy Adams wrote extensively in his diary about his experiences being photographed near the end of his life, in the mid-1840s. Guess what? He hated it! Although Adams loved new technology and sat for many painted portraits and busts over the course of his life, he did not believe that the daguerreotype was a reliable or valuable mode of portraiture. Analyzing Adams's views on photography helped me realize that although today we accept photography as the ideal mode of self-representation (selfie, anyone?), this was not always the case. As a practice of "new media," early photography was viewed by some as a problematic or even threatening mode of visual communication. Ultimately, my goal in writing about these historical moments is to help people make connections between the stories of the past and the contemporary practices of the present.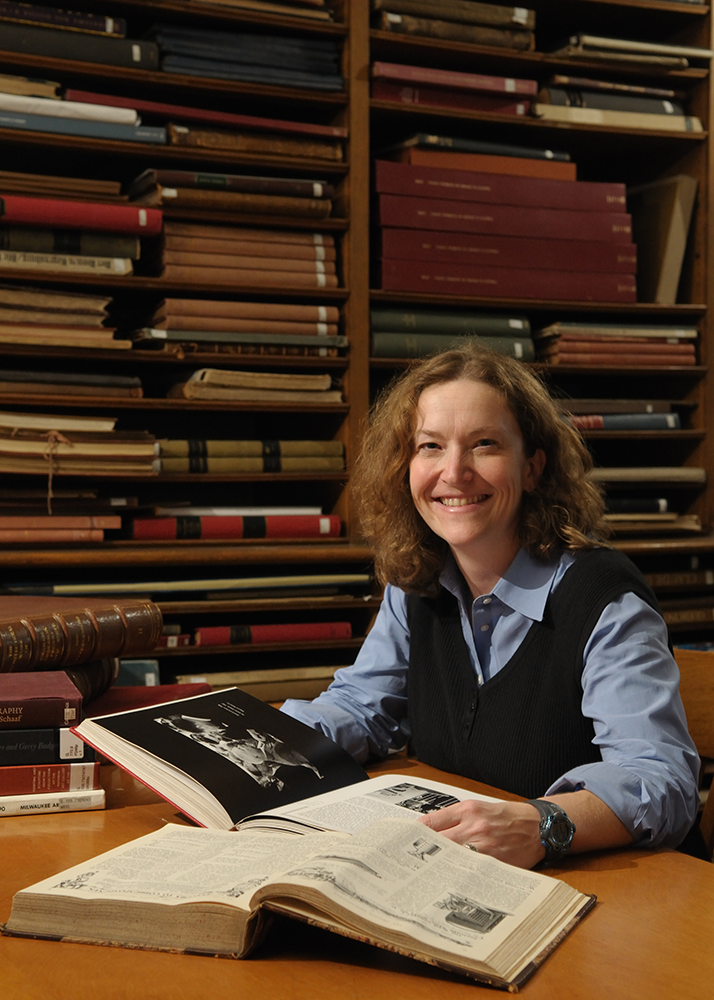 How is this significant to your field and the community?
Most broadly, my hope is that my work will help people pay greater attention to the flow of images that surrounds them in daily life, recognize the ways the past informs the present, and enable a greater critical appreciation of photographic ways of seeing. In terms of my field specifically, I want my approach to research, teaching, and mentoring to open up new avenues for others who come after me. I got into this work simply because I followed my curiosities, and I love watching what happens when others follow theirs.
How has your field changed?
When I began as a graduate student twenty-five years ago, very few people in my field studied what we now call visual rhetoric. I used to have to spend a lot of time in print and in person explaining the value of using humanistic communication methods to study the visual. Now, thanks in part to my work as well as the work of many others (including former students), visual rhetoric is a lively subfield that no longer needs to work so hard to justify its own existence. It's now taken for granted that scholarship in this area is valuable.
What is one of your most memorable career moments?
Two summers ago, I got to hold a 172-year-old daguerreotype of John Quincy Adams in my hand at the Smithsonian's National Portrait Gallery in Washington, D.C. In the annals of Cool Days at the Office, this was by far one of the coolest. Daguerreotypes are one-of-a-kind objects that are produced when a glass plate is put directly into the camera and exposed. That means that every daguerreotype was literally inside of the camera, physically present when the subject sat for the photograph. Holding that daguerreotype carefully in my gloved hand, and looking at that image of Adams gruffly staring back at me, and realizing that this piece of glass was in the room with him 172 years ago? I was flooded with a feeling of being linked to history and realized that it just doesn't get any better than that. A day in the archives is always one of the best days at work.
Editor's note: This LAS Experts profile is part of a series to highlight the groundbreaking work by faculty in the College of LAS. Visit here for other profiles.