Gift continues the legacy of a beloved associate dean
Elaine Copeland supports LAS in honor of her late husband, Robert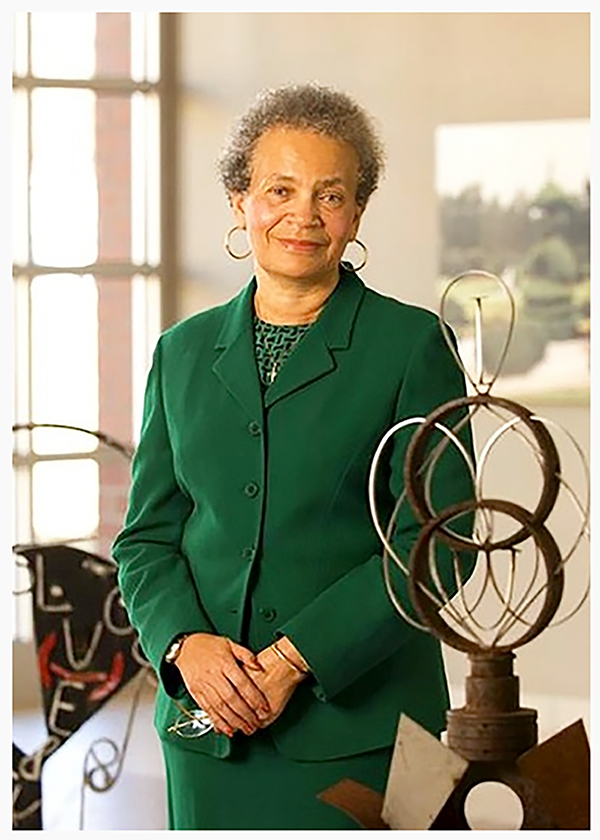 Even several years after retiring from the University of Illinois, Elaine Johnson Copeland continues to help students.
Copeland, an associate professor emerita of counseling psychology at Illinois, spent much of her time in Champaign-Urbana trying to recruit underrepresented students and help those with the need and desire for education.
A South Carolina native, Copeland has received several awards recognizing her work to improve diversity and efforts to increase minority student numbers in graduate education. And she's still working to advance education.
"I'm 75, so you can see I've been away from Illinois for quite some time but I will continue to give," she said.
Copeland most recently donated $50,000 in honor of her late husband, Robert Copeland, who served in the College of LAS for 27 years—first as an advisor and then as associate dean for student academic affairs until he retired in 2001. He was the first African American dean at the University of Illinois.
The funds will be used for the Lincoln Scholars Initiative and the Robert M. Copeland Undergraduate Assistance Fund. The Lincoln Scholars Initiative helps high-achieving students with financial need attend the University of Illinois, and the Robert M. Copeland Undergraduate Assistance Fund provides funding to students in the Access and Achievement Program who may not otherwise be able to register for the upcoming term.
A conference room in the Office of Student and Academic Affairs in Lincoln Hall has been named in Robert and Elaine's honor.
"I think my husband thought he had an impact. And he really enjoyed what he did," Copeland said. "He would be pleased with the donation."
Robert would do grade audits, assist students, and "interacted with departments to really help students," she said.
Years later, Copeland said, people would contact her and thank her for her and Robert's assistance and guidance in their education. Some alumni remember Robert for his "brutal honesty" and caring self. Elaine Copeland plans to continue helping and empowering others.
"I still think he has a great impact and just recently, I think I had an impact too," she said. Most of her work directly impacted students, she said.
While at Illinois, in addition to her professor position, Elaine Copeland served as an associate dean at the Graduate College and an associate vice chancellor for academic affairs.
In addition to the donation to the College of LAS, Copeland contributes funds to the Gies College of Business, where she received a master's degree in business administration.
"I didn't realize the impact either one of us were having until I saw some of the things we did with the assistance of the department heads who really were trying to get students through," Copeland said.