New faculty join the College of LAS
Scholars embark on teaching and research across many departments
Charee Thompson's research can delve into some sensitive topics. For example, the assistant professor of communication recently studied how people doubted a family member's illness, particularly in cases of illnesses that are hard to trace and understand such as fibromyalgia or chronic fatigue syndrome.
"I've always been interested in how people in relationships navigate health issues," Thompson said. "Part of my goal is to uncover that topic more so that ultimately we can get beyond barriers that keep us from living healthier lives within our relationships."
Now, Thompson feels that she has found the right place to pursue that endeavor. She is one of 21 new faculty members who have joined the College of LAS this fall, in fields ranging from American Indian studies to chemistry and psychology.
"We have a tremendous group of new faculty members this year," said Feng Sheng Hu, the Harry E. Preble Dean of the College of LAS. "Each of them brings unique talents and new perspectives that will greatly enhance the research and teaching missions of LAS."
Read on for profiles, video links to interviews, and a full list of the new faces in LAS.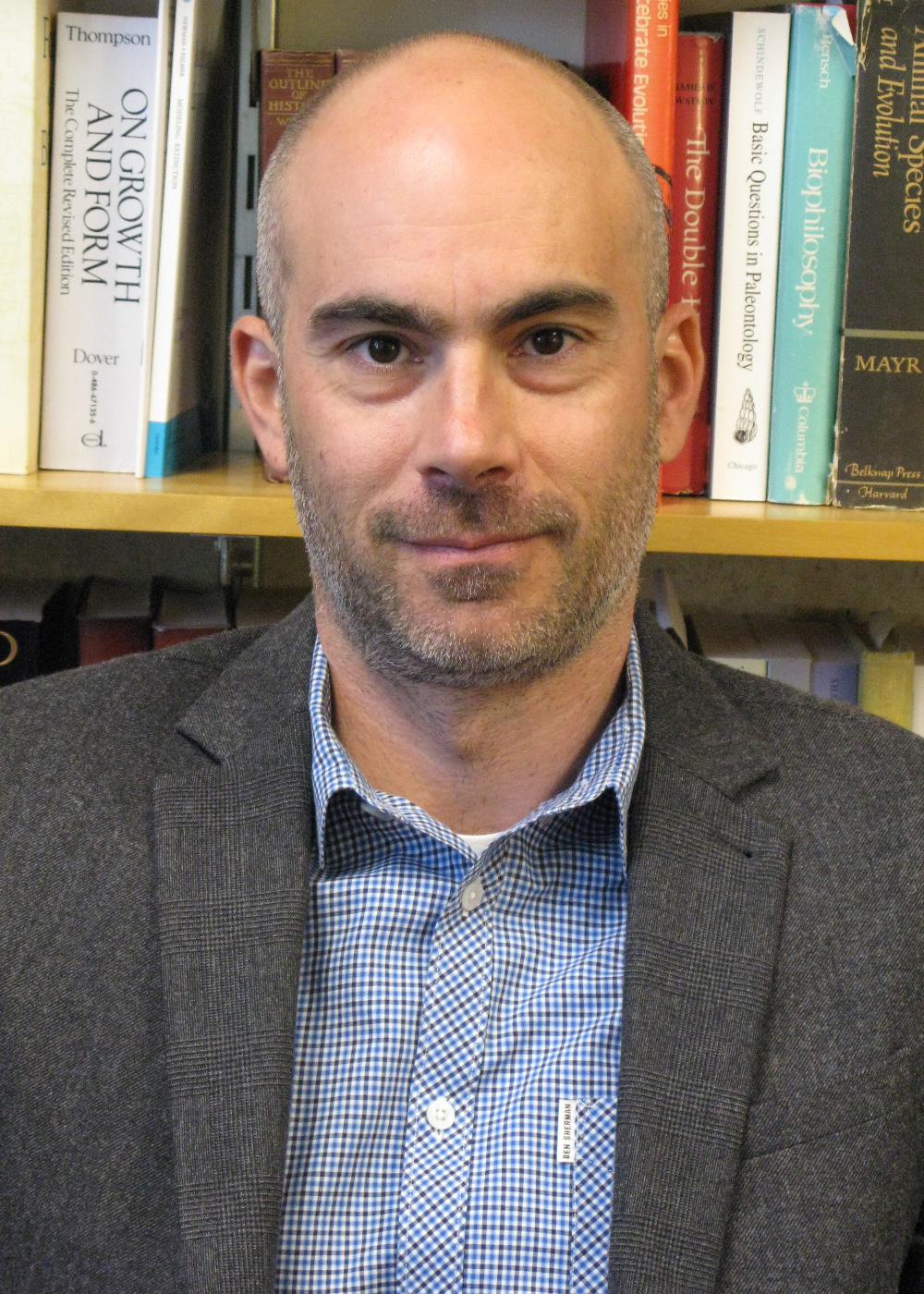 David Sepkoski, Department of History
David Sepkoski has spent his career blending the fields of science and history. His father, a paleontologist at the University of Chicago, was his first introduction to the field, and Sepkoski decided to venture further.
"By the time I got to college I realized history of science was a great way to combine two things I always was interested in," Sepkoski said.
After receiving his doctorate degree in History of Science and Technology from the University of Minnesota, Sepkoski began his faculty career, holding positions at Oberlin College and the University of North Carolina, Wilmington. It eventually led him to the Max Planck Institute for the History of Science, which, located in Berlin, Germany, is regarded as one of the top international centers for the history of science. Today, Sepkoski is one of the most well-known science historians in the field.
This year, the author of three books was appointed the Thomas M. Siebel Chair in History of Science at Illinois and will teach a fall semester class on scientific controversies. The course will examine the history and legacy of biological views about human difference, including race, gender, and innate mental ability.
Sepkoski recently completed a book on scientific theories and attitudes about extinction. He said he's looking forward to being a part of the university's strong interdisciplinary commitment.
"The Siebel Chair is just a perfect opportunity because this position is designed for someone like me," Sepkoski said.
Watch a video interview of Sepkoski.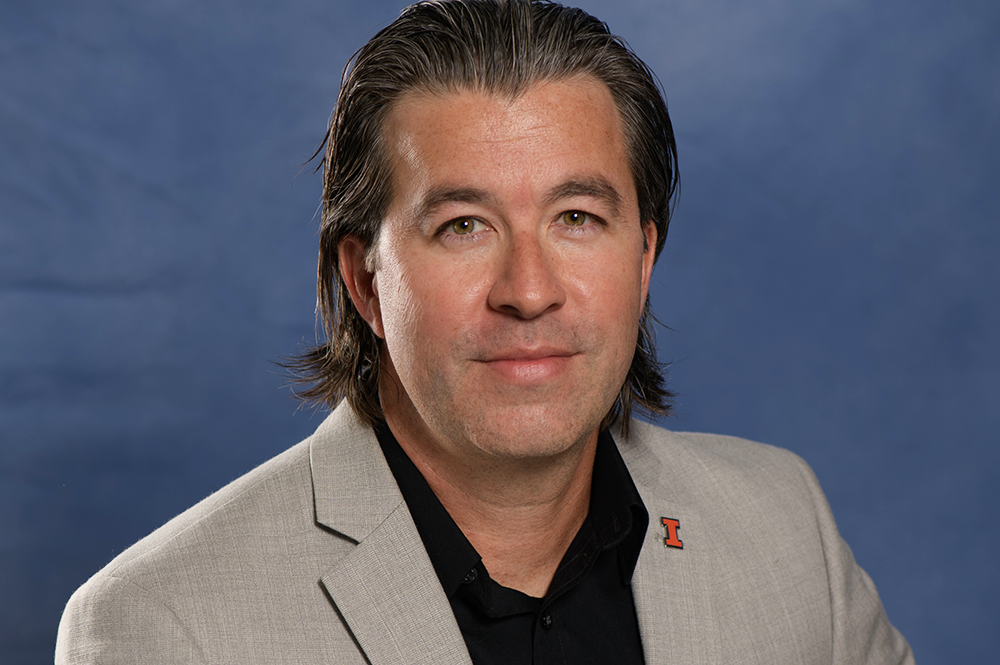 Dustin Tahmahkera, American Indian Studies Program
Dustin Tahmahkera's incoming position at the university is a bit of a homecoming. The American Indian studies professor had a postdoctoral appointment at Illinois before starting a teaching appointment in Texas in 2015.
Now that he's back at Illinois he'll be helping to create innovative courses for the program.
"I'll be developing a new lab that I call 'sounds indigenous' on native soundscapes and ways of listening of what it means to be indigenous across the Americas," Tahmahkera said. He'll also be teaching courses in indigenous sound studies and indigenous film and television.
Tahmahkera is an enrolled citizen of the Comanche Nation of Oklahoma and an interdisciplinary scholar of North American indigeneities, critical media, and sound. His first book, "Trial Television: Viewing Native People in Sitcoms" analyzes the representations of the indigenous, including Native actors, producers, and comedic subjects from the 1930s to the 2010s within the contexts of federal policy and social activism.
Aside from teaching, Tahmahkera will continue to conduct research and is ready to be a part of a critical and creative scholarly community that he finds at Illinois. He said that he looks forward to building the American Indian Studies Program into one of the premiere indigenous studies programs in the country.  
Additionally, Tahmahkera said he's looking forward to engaging with students in both specialized and general education courses.
"I'm looking forward to kicking off the fall semester and getting to know the University of Illinois community, campus, and surrounding area," he said.
Watch a video interview of Tahmahkera.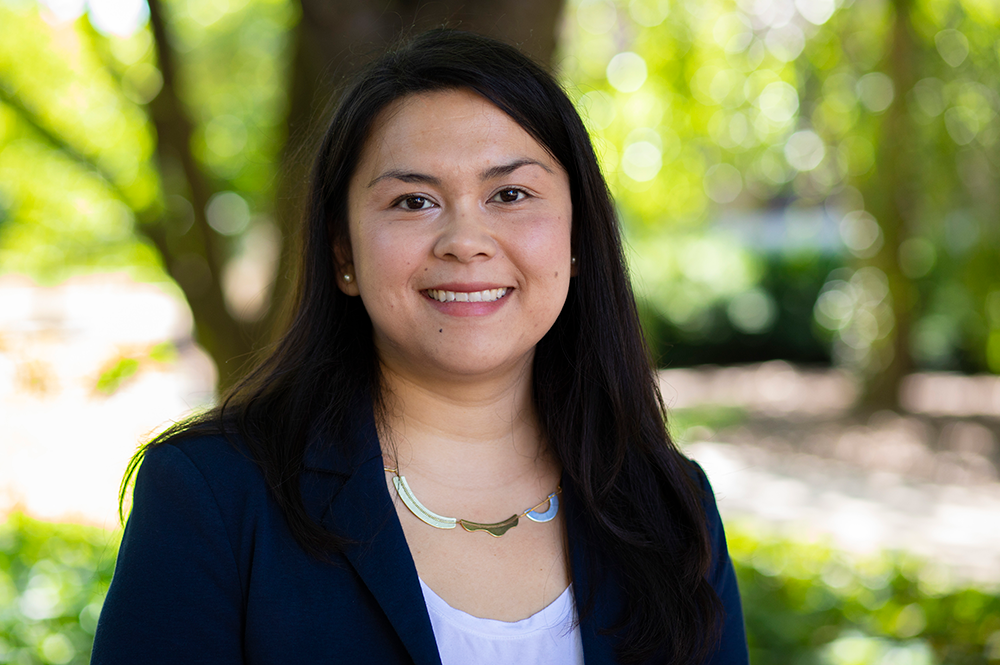 Charee Thompson, Department of Communication 
Even though she's coming to the University of Illinois from Ohio, Charee Thompson felt familiarity with her new home as soon as she arrived on campus.
"It felt familiar when I was visiting and interviewing partly because I worked with people who went to school here," said Thompson, a new professor of communication at Illinois. "There's that presence of community."
Thompson earned her bachelor's and master's degrees from Arizona State University and her doctoral degree from the University of Texas at Austin. She's coming to Illinois from Ohio University and also taught at the University of Texas at Austin.
Her work focuses on how people in close relationships and in patient-provider relationships communicate about health, examining the challenges of sharing health information, and supporting others with health needs.
Thompson researches the "Crying Wolf" phenomenon, which is when people believe others are exaggerating or falsifying their health conditions.
"We don't live in someone's body, so we don't know what it's like to experience their health issues," Thompson said. "So I'm often interested in how doctors and other potential support providers experience uncertainty about someone's health issues."
Thompson is glad to be joining the university during a time of innovation.
"It's consistently ranked, and we're among the top universities in the world," she said. "This department has such a long and rich history in the field of communication."
With the opening of the new Carle-Illinois College of Medicine on campus, Thompson is looking forward to collaboration opportunities.
"I'm excited about the opportunities to collaborate on health-related research with people in allied fields across the campus," she said. "I look forward to reaching out to them to talk not only about pedagogical things like curriculum and training physician innovators, but how can we do research that improves care for people."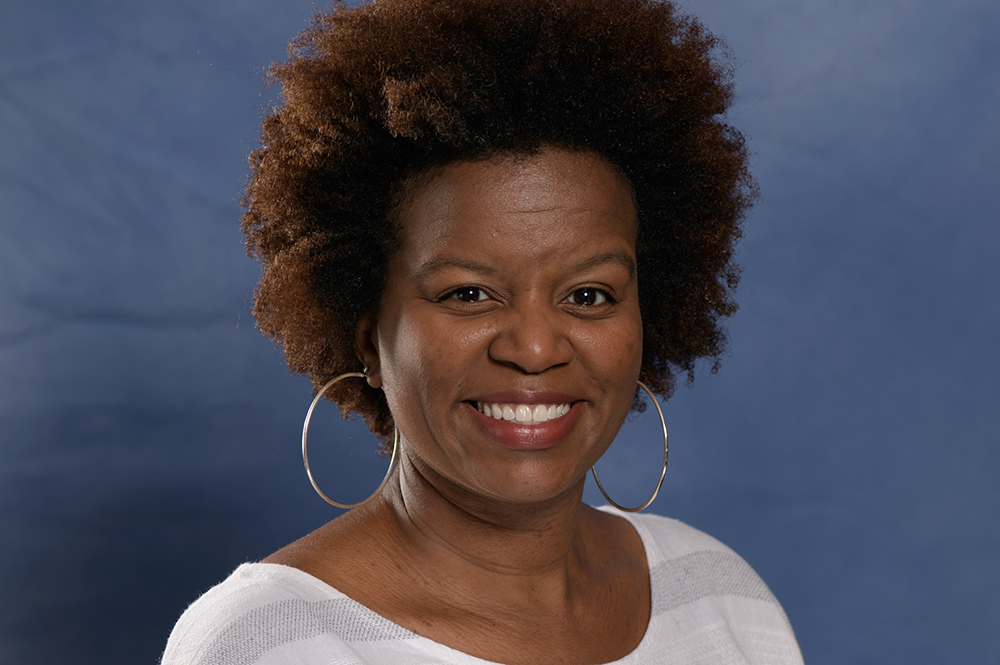 Chelsea Walton, Department of Mathematics
Growing up, mathematics was key to Chelsea Walton's life. As a kid, she would search for "Mathematics + beautiful" on the internet but she didn't know she could make a career out of it. As a new professor of mathematics at Illinois, she's come a long way—but in many ways her attitude remains the same.
"The beauty of math, then and now, is that it's all about discovering and communicating new truths," Walton said.
The Detroit, Michigan native has gone on to become a nationally distinguished professor and was announced a Sloan Foundation fellow, which is a highly prestigious and competitive award for outstanding early-career scientists. She's also worked continuously with the National Science Foundation.
After earning an undergraduate degree at Michigan State University and graduate degrees from the University of Michigan, Walton served as a postdoctorate fellow at the University of Washington and at MIT before taking a faculty position at Temple University in 2015. Now at Illinois, Walton plans to continue her work in the field of Noncommutative Algebra.
"The mathematics department at Illinois is absolutely fantastic and I am very excited to join as a faculty member," she said. "Moreover, returning to the Midwest was very appealing as I was born and raised here and completed most of my training in schools similar to Illinois."
Along with continuing her research work, Walton will teach graduate Representation Theory this fall.
Walton said that she also has strong interests in diversity, inclusion, and equity, "especially in increasing the representation of underrepresented groups in the mathematical sciences."
Other faculty members joining LAS this fall are listed below:
Daniel Berwick-Evans, assistant professor, Department of Mathematics
Vincent Cervantes, assistant professor, Department of Spanish and Portuguese
Jingling Chen, assistant professor, Department of East Asian Languages and Cultures
Teri Chettiar, assistant professor, Department of History
Wing Fung Chong, assistant professor, Department of Mathematics
Carolyn Fornoff, assistant professor, Department of Spanish and Portuguese
Brett Kaufman, assistant professor, Department of Classics
Collin Kieffer, assistant professor, School of Molecular and Cellular Biology
Claudia Macaluso, assistant professor, Department of Economics.
Watch a video interview of Macaluso.
John Meyers, assistant professor, Department of African American Studies
Jessica Montag, assistant professor, Department of Psychology
Lisa Olshansky, assistant professor, Department of Chemistry.
Watch a video interview of Olshansky.
Beth Stadtmueller, assistant professor, Department of Biochemistry
Aida Talic, assistant professor, Department of Linguistics
Nafissa Thompson-Spires, assistant professor, Department of English.
Watch a video interview of Thompson-Spires.
Jon Willits, assistant professor, Department of Psychology
Yun Yang, assistant professor, Department of Statistics
News Source
Jessica Bursztynsky and Dave Evensen