A new way to tackle unemployment
Marie Trzupek Lynch has helped thousands find jobs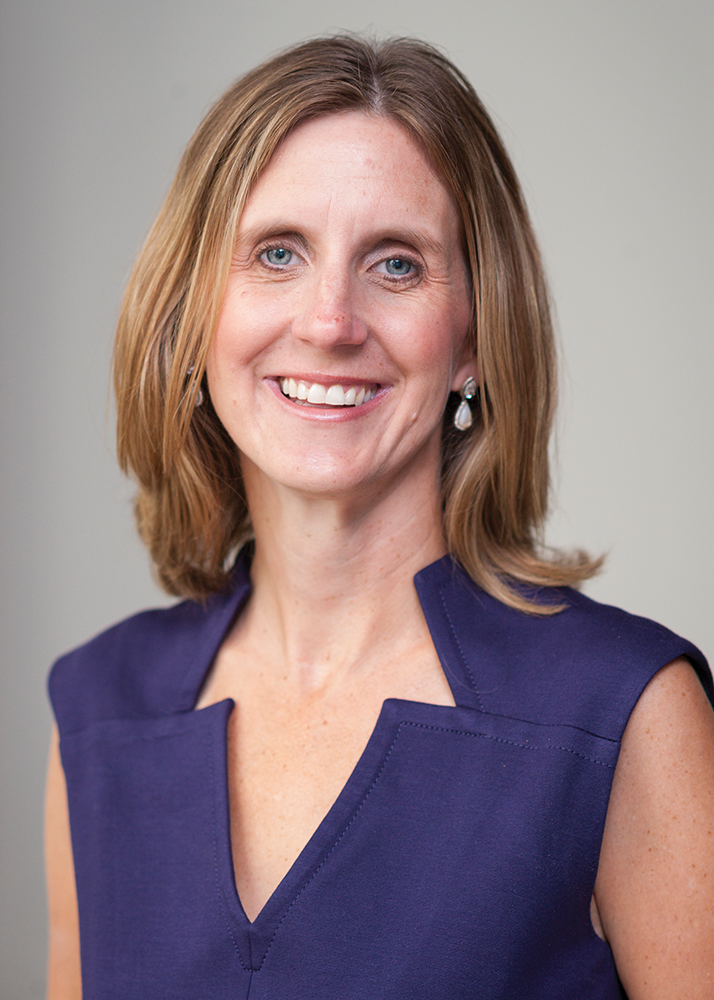 Marie Trzupek Lynch was a graduate student living on the north side of Chicago when a neighbor changed her life.
The neighbor, who lived in the same apartment building, told Lynch (BA, '94, history) that her friend had just turned down an internship in the Chicago Mayor's Office. That opened the door for Lynch's big break because she was prompted to apply and wound up getting the internship.
However, she didn't always have neighborhood connections. Lynch knew in high school she wanted to go into government, but she lived in the blue-collar part of Villa Park, a Chicago suburb, and she said she didn't have neighbors or other adult connections to help her. Working in government seemed a pipe dream.
"I realized that where you live and who's your neighbor can make a big impact on the opportunities you're given," she said.
That's why Lynch has devoted her life to improving people's economic mobility, no matter what their zip code might be. She is the founding president and CEO of Skills for Chicagoland's Future, known simply as Skills. The organization is built on an innovative, demand-driven model focused on job placements. Skills has been wildly successful across Chicago, especially in areas with the highest unemployment rates.
Since Skills began in 2012, Lynch's leadership has grown the program from a staff of 10 to 45 in Chicago, and they have gone from placing 539 people in jobs the first year to placing over 1,200 per year, most of them low-income. The model has even drawn attention from the White House, and in 2016 Skills went national, opening a site in Rhode Island.
For this work, Lynch has been honored with the 2018 LAS Alumni Humanitarian Award.
Although Lynch didn't have the neighborhood network to pursue her dreams in high school, opportunities opened up once she came to the University of Illinois.
"I'm a joiner," Lynch said, so she was active with the Student Alumni Association, the Illini Union Board, and her sorority, on top of volunteering at a runaway shelter and battered women's shelter. She was also a Turner Fellow, working on projects in the Office of the Vice Chancellor for Student Affairs.
Lynch said the late Mark Leff and other U of I history professors pushed her hard academically, particularly in her writing. But before choosing history, she switched majors five times. She sees that as a blessing because it enabled her to try many things on the way to discovering her path. She figured out she wanted to get a master's in public policy, which she did at the University of Chicago in 1996. This was the period when Lynch landed the internship with the Mayor's Office, working on social policy issues.
After receiving her master's, she worked nearly five years for Deloitte, providing consulting services to not-for-profits and government. But it was during her eight years with the YMCA that she realized how important the issue of economic mobility was to her. As executive vice president for the YMCA of Metropolitan Chicago, she administered 10 social service programs, including a gang intervention program.
"For me it was important to see the work firsthand," she said, so she ventured into some of the hardest-hit neighborhoods on the South and West sides of Chicago. The YMCA would bring gang members to old gymnasiums, where they set aside their animosities to play hoops late at night. Visiting these gyms, Lynch saw 10-year-old boys doing lookout for gangs on street corners, and youth trapped by high unemployment, a lack of accessible opportunities, and the drug culture.
With a growing desire to help people find jobs and escape these constraints, Lynch was selected in 2009 to be the founding CEO of Chicago Career Tech, a program to retrain unemployed Chicagoans. While at Chicago Career Tech, she and her team began to formulate a new concept to work directly with businesses to place the unemployed into jobs, and that model evolved to become Skills for Chicagoland's Future.
So, in 2012, Chicago Career Tech changed its name, mission, board members, and objectives, and Skills was born, with former U.S. Secretary of Commerce Penny Pritzker as its founding chair of the board and Lynch as founding CEO and president.
Under a traditional model, organizations train people in the hope they land a job, but the Skills approach starts with the job, focusing on the end of the process. Lynch's staff works with businesses, finding out what they need, and then the Skills team finds and interviews unemployed and underemployed people to place them into jobs with these businesses—often entry-level or midlevel jobs.
"We start with the job first, and we have signed letters of agreement from all of our companies," she said. "The model was clearly effective because our success and placement rates went through the roof. We're acting as their neighbor, getting them in the door."
Many of Skills' clients live on Chicago's South and West sides in disadvantaged neighborhoods. Even though unemployment rates are down nationally, Lynch said pockets in Chicago still face unemployment of 12 to 30 percent.
One young man, Jason, had been on his own since his parents died when he was in high school, and he had been homeless for seven years. Within three weeks after he reached out to Skills, they placed him in a job at a restaurant in O'Hare Airport.
"I wake up in the morning with purpose," said Jason in a video on the Skills website.
In another case, Tamika had been looking for a job for two years, struggling to pay for her young son's asthma medicine. But after going through Skills, Tamika found a job at AIM Specialty Health, which is covering her cost to earn a bachelor's degree.
When Skills began, it was working with six companies, but now they partner with about 60 companies every year—a model so successful that Lynch was invited to the White House in 2013 to discuss economic mobility with President Obama and a small group of leaders. She was also invited to speak at a White House Long Term Unemployment Summit in Washington D.C. in 2014, drawing attention from across the country.
As a result, the Skills program launched in Rhode Island in 2016, but Lynch said it is just the beginning of a national expansion. In addition, they started a youth program this past year, targeting 16- to 24-year-olds who benefit from mentors and intensive training more than older adults.
Skills also went through a recent evaluation by the New Growth Group, which found that people placed in jobs by Skills had a higher retention rate two years later than those who did not come through the program—73 versus 62 percent. What's more, those placed by Skills earned a little over $6,000 more annually, on average, than the comparison group.
According to Lynch, "Our program is a win for the employers. It's a win for the unemployed. And it's a win for the city because more people are working. It's a win-win-win."
See a video from Skills about the impact of its work.