The necessity of giving back
Strong beliefs in public education and the U of I motivate Ralph Tyler to support several causes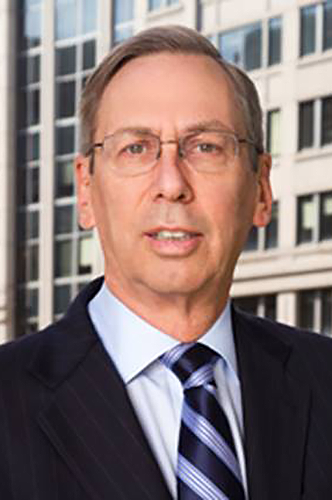 For Ralph Tyler, supporting the University of Illinois is about giving back to a special place that provided him with opportunity—and it's also more essential now than ever.
During his time on campus, Tyler (BA, '69, history) made the most of his college experience. He took classes he was interested in, learned to speak Japanese, and he even organized his own study abroad trip to Japan when a program for it didn't yet exist.
He carried that attitude beyond graduation, going on to earn a law degree at Case Western Reserve University and a master of laws degree from Harvard University as he launched a career as a litigation attorney.
Today, Tyler gives back generously to his alma mater, supporting the Department of East Asian Languages and Cultures, the Lincoln Scholars Initiative, the Department of History, and the U of I Library.  He said that his personal experience at Illinois motivated him to support the university to give today's students a similar experience.
"I believe in education, I believe in public institutions and public education. I personally had a very positive experience at Illinois. I believed then and I believe now that it's a great institution," Tyler said. "There are lots of good things in this world to support and the University of Illinois is one of them."
One of Tyler's fondest memories from college was his year-long study abroad trip to Japan.
"It was terrific. It was a fabulous year. I lived in Tokyo with a family, studied Japanese and learned Japanese by being with this family, took courses at Waseda University, traveled a lot in Japan the year I was there," Tyler recalled. "It was a wonderful, wonderful year."
Tyler said the experiences he had in Japan encouraged him to create a study abroad scholarship so students can experience Japan without having to worry about the potential financial burden of traveling internationally.
For all his support of Illinois, Tyler noted that ideally private support such as his own wouldn't be quite so necessary. Years ago, he said, the portion of the university budget that came from the state legislature was much larger than it is today. The U of I has seen a decades-long trend of declining direct funding support from the state of Illinois.
For fiscal year 2019, for example, just under 9 percent of the U of I System's $6.5 billion operating budget is funded through direct state appropriations, and 20 percent comes from tuition and fees.  In fiscal year 2000, direct state support represented 29 percent of the university's operating budget and 9 percent from tuition.  Although the university also receives indirect support from the state for employee pensions and benefits, the university cannot use those funds to support general operations.
Tyler believes very strongly in a public responsibility to fund public universities such as Illinois to further higher education. This is one of the main reasons he gives, and he actively encourages other alumni to do the same.
"The University of Illinois needs to do better at raising private money, and of course a place to start is alumni," he said.