College of LAS names winners of its 2020 alumni awards
10 alumni will be honored in October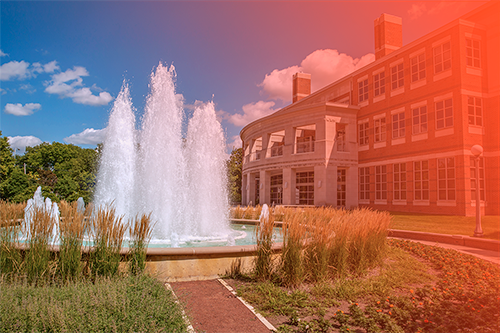 Ten alumni from the College of Liberal Arts & Sciences have named recipients of the college's 2020 annual alumni awards. Their professions range from novel-writing to pharmaceutical development, overseeing national science policy, emergency medicine, and managing the central bank of China.
The winners will be honored during LAS Impact 2020, a weeklong celebration of the College of Liberal Arts & Sciences starting on Oct. 26.
A list of the award winners follows:
LAS Alumni Achievement Award
Kelvin Droegemeier
MS, '82; PhD, '85; atmospheric sciences
Kelvin Droegemeier is director of the Office of Science and Technology Policy at the White House and acting director of the National Science Foundation. As an expert in severe storm modeling, his appointment in 2018 to the highest scientific administrative post in the country was greeted warmly by scientists across the nation.
Cheryl L. Quinn
PhD, '91, biochemistry
Cheryl Quinn has devoted her career to pharmaceutical drug discovery and development and consulting. She has worked as an independent consultant since 2007, and from 2011 to 2014 she served as CEO of ImmuVen, Inc., founded by professor emeritus of biochemistry David Kranz. Known for succeeding at science and business, she also served as director at aTyr Pharma, Inc., and a director of an anti-bacterial program at Pfizer.
Hye Kyung Timken
PhD, '87, chemistry
Hye Kyung Timken is a team leader at Chevron, where her position as a Chevron Fellow reflects her ability to pioneer new development—she's been issued 106 patents so far. Under Timkin's leadership. Chevron's ISOALKY technology is poised to make a major impact on the environmental friendliness of oil refineries.
Yi Gang
MS, '84; PhD, '86; economics
Yi Gang is governor of the People's Bank of China, which is the central bank of China. Yi's position is comparable to the chair of the Board of Governors of the Federal Reserve System, making Yi the highest official governing monetary policy and banking regulations in the country. He began his career as a professor at Indiana University-Purdue University Indianapolis, where he wrote a book that established himself as an authority on the Chinese economy.  
Richard Powers– Special Recognition
BA, '78, rhetoric and English; MA, '80, English
Richard Powers is one of the most influential authors of his time. The professor emeritus of English at Illinois has written 12 novels, with "The Echo Maker" (2006) winning the National Book Award for Fiction, and his most recent novel "Overstory" winning the Pulitzer Prize for Fiction in 2019. He has been elected twice to the American Academy of Arts and Sciences (1998 and 2010).
LAS Distinguished Service Award
Richard Berkowitz
BS, '79, biology; MD, '83
Richard Berkowitz is chairman and medical director of the Department of Anesthesiology at Community Hospital in Munster, Indiana, and medical director of the Department of Anesthesiology at St. Catherine Hospital in East Chicago, Indiana. Berkowitz initiated the highly successful School of Molecular and Cellular Biology Pre-Health and Professional Mentorship Program in 2010, which connects undergraduate students interested in health, research, biotechnology, and other related careers with alumni already practicing in the field.
LAS Alumni Humanitarian Award
Joel Geiderman
BS, '72, physiology
Joel Geiderman is co-chairman of the Department of Emergency Medicine at the Cedar-Sinai Medical Center and medical director of the Beverly Hills Fire Department. Geiderman is regarded as one of the founders of the field of emergency medicine, and he has also been extremely active in the area of Holocaust education.
Michael Hecht
PhD, '76, speech communication
Michael Hecht is professor emeritus of communication arts and sciences at Penn State and president of REAL Prevention LLC. He is a highly influential scholar of the ways that culture and identity are connected to health decisions, but much of his work has taken place off campus, where he has built a model that is proven effective to prevent substance abuse, risky sexual behaviors, opioid overdose deaths, and cancer.
LAS Outstanding Young Alumni Award
Kurt Bloomstrand
BS, '09, molecular and cellular biology
Kurt Bloomstrand is medical director of emergency medical services at OSF Heart of Mary Medical Center, where he oversees operations at 65 different agencies in seven counties. He operates a physician response vehicle that operates as a typical ambulance but with tools and medicine that only physicians are certified to provide.
LAS Dean's Quadrangle Award
George Reveliotis
BA, '96, history
George Reveliotis is the founder and managing partner in Reveliotis Law, P.C. He has been a strong supporter of the Department of the Classics; in addition to previous gifts that funded teaching assistant and lecturer positions, he recently pledged $1.5 million to set up the The George N. Reveliotis Family Hellenic Studies Endowment. It will support a lecturer, scholarships, professorships, and graduate fellowships.