A tense time for transition
History and the uncertainty of current events will set the tone on Inauguration Day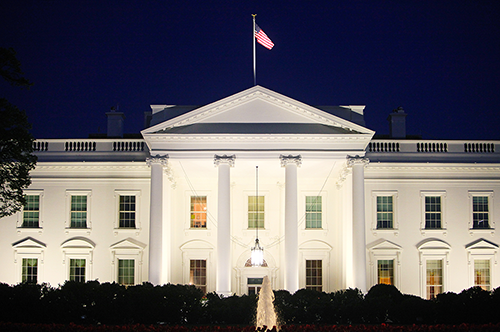 Just a few weeks ago the main question hanging over Inauguration Day was whether the outgoing president would attend the ceremonies. Now the question seems quaint, with many people concerned that January 20 will be marked by violence similar to that which  occurred on January 6.  
The potential violence aside, however, the act of President Donald Trump attending Inauguration Day—or not—will be historic and significant. A political science professor believes that, had  the January 6 mob attack on the U.S. Capitol not occurred, Inauguration Day would have been accompanied by the possibility of a Trump comeback in 2024. But, given the attack, January 20 likely will be Trump's political curtain call.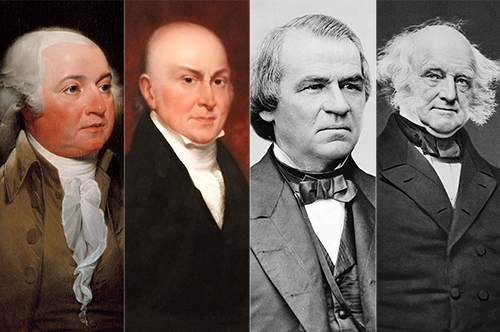 Historically, skipping inaugurations have generally been the result of bitter and divisive politics. It's only happened four times before, with the most recent being 152 years ago.
In 1801, John Adams skipped the inauguration after losing to Vice President Thomas Jefferson in a bitter election ultimately decided in the House of Representatives. Adams later reconciled with Jefferson, but on Jefferson's inauguration day he left town at 4 a.m.

In 1829, John Quincy Adams skipped the inauguration of Andrew Jackson, whom he had beat in 1824. Jackson felt that he'd been robbed of the election in 1824, however, and he spurned Adams after the 1828 rematch. Adams left town the day before Jackson was inaugurated

In 1841, Martin Van Buren skipped the inauguration of William Harrison.  Little is known about Van Buren's decision, with the Papers of Martin Van Buren noting that he was on good terms with Harrison. Van Buren had been heavily criticized during the campaign, however, and his son was also ill.

In 1869, Andrew Johnson skipped the inauguration of his successor, Ulysses Grant. Johnson had narrowly survived impeachment proceedings, which had been supported by Grant, so Johnson's actions were not surprising.
Before the January 6 riot, Brian Gaines, professor of political science, saw Trump possibly following the post-defeat path of Andrew Jackson. In the 1824 election, Jackson won the popular vote and electoral votes, but failed to win a majority in either column. The election was decided by the House of Representatives, who named Adams the winner.
"Outraged that the election of 1824 was stolen from him by a 'corrupt bargain,' Jackson spent Adams' whole term organizing a party to mount his successful revenge in 1828," Gaines said.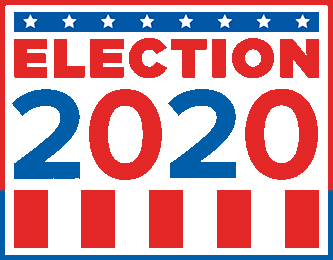 Jackson's comeback seemed a possible storyline for Trump in 2024, Gaines said, until the mob attack on the U.S. Capitol on January 6. The Cline Center for Advanced Social Research is currently examining whether to call the event an attempted coup.
The U.S. Capitol is no stranger to violence. Brutal violence in the U.S. Capitol was common prior to the Civil War, according to historians. One notorious incident occurred in 1856, when Representative Preston Brooks, a pro-slavery Democrat from South Carolina, savagely beat Senator Charles Sumner, an abolitionist from Massachusetts, in the Senate itself, while other Representatives prevented onlookers from intervening.
But times have changed.
"Trump's insouciance about insurrection is far out of step with modern norms, and it is now extremely hard to imagine any comeback from disgrace," Gaines said. "His rocky term concludes at a nadir, with even many of those who voted for him demoralized and disillusioned by his conduct in the dying days. A core of his supporters will remain furious, certain that the election was stolen, and perhaps eager to take further violent measures as revenge."
As for what lies ahead after Inauguration Day, Biden will immediately be faced with the ongoing surge in COVID-19 cases, the implementation of a vaccine, a faltering economy, elevated unemployment, and assisting other areas struggling with the pandemic, including education.
Gaines said one of Biden's main promises has been more stimulus spending, which "may deliver less relief than he hopes." Vaccinations could be a bright spot for Biden, he said, but it could also be fraught with difficulty if it isn't distributed quickly enough, or if there are issues related to who receives priority.
"August seems far away now, but if many schools are unable or unwilling to resume in-person education by the beginning of the next school year, I can imagine widespread, deep unhappiness, and the buck will stop with Joe Biden," Gaines said.
Foreign policy issues include the tension between Iran and the U.S., and the effects of Trump's "awkwardly timed" withdrawal of U.S. troops from the Middle East, may also pose problems for Biden's term.
"Biden will have a full plate," he said. "Politically, I expect him to deflect blame towards Trump repeatedly and for a long time. But more interesting is whether he will have any fresh ideas to please the many who said that the U.S. bungled the pandemic mostly because of Trump."
Finally, a pressing question facing Biden and legislators will be how to address the recent actions of Trump. Gaines points out that there will be competing impulses: whether to move ahead with impeaching Trump for his actions on Jan. 6, which, if successful, would bar him from running for office again, or to move ahead after Inauguration Day without allowing the question of Trump's punishment to interfere with Biden's early agenda.
News Source
Dave Evensen and Kimberly Belser