Economist: The path to economic recovery must address child care
The child care industry, key to working parents, has been hit hard by COVID-19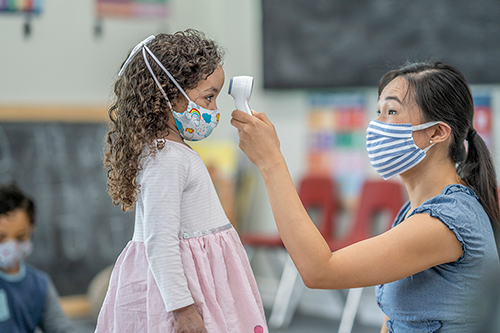 With the damage inflicted to the U.S. economy by the COVID-19 pandemic, recovery will require not only restoring jobs and income, according to a professor at Illinois, but revitalizing a key industry that affects millions of families: child care. 
Elizabeth Powers, professor of economics who is also a senior scholar at the Institute of Government & Public Affairs, wrote about the importance of childcare in a brief that was mentioned by U.S. Rep. Danny Davis during a House Ways & Means subcommittee meeting on the child care crisis and the coronavirus pandemic.
Powers points out that in order for the economy to "regain its former vigor," child care has to be readily available and affordable for parents so that they may return to work. She adds, however, that the child care industry has been hit by a combination of fewer customers and higher costs of taking care of children safely.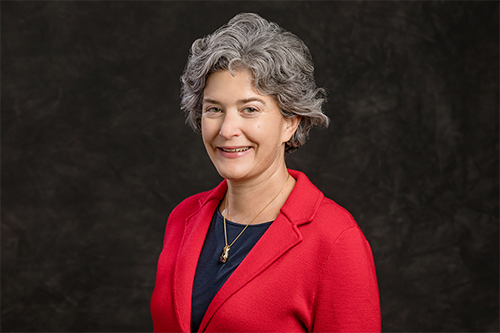 "There are two issues with COVID-19. One is that there's been a lot of employment impact of COVID and that has affected the demand for childcare. Families feel they can't afford child care, that their earnings don't justify child care expenditures, which are high," Powers said. "And then the other major hit to child care is new mitigation strategies for COVID, which hit child care providers in their revenues and their costs."
Powers explained that revenues have been decreasing because of the capacity restrictions necessary to observe social distancing safety guidelines. After COVID-19 child care providers lost about a third of their capacity. In addition, new cleaning requirements for classroom spaces and other measures drive up costs.
"The evidence is really early, but there's some evidence from national surveys that providers are starting to struggle with all these new mitigation strategies," Powers said. "It's really tough for them: it doesn't fit their business models."
According to Powers' article, almost half of the 5,000 providers across the United States that were contacted for a separate study by the National Association for Education of Young Children (NAEYC) had closed by mid-March 2020, after mandatory shutdowns began to take place. In Illinois, for example, all non-essential businesses, schools, and childcare providers were ordered to close effective March 21. On May 1, many of the non-essential businesses were allowed to reopen.
About 541 childcare providers in Illinois responded to the NAEYC survey. About 18 percent said they could not survive any sort of closure, 31 percent said they most likely couldn't survive a closure of just two weeks, and 27 percent said they were unsure how long they could survive a closure.
Powers wrote that without consistent financial assistance, the marketplace for childcare will be dramatically reshaped and said that providers will find themselves facing a loss of revenue and increased costs.
"If we can get on top of COVID, we probably could restore the economy to a reasonable approximation of what it was before," Powers said. "If we don't get on top of COVID or we can't go back to a situation where we no longer have all these mitigation strategies then you'll see permanent impact on the business model of child care with basically all these mitigation costs being passed on to parents."