Sanctuary for the written word
Online services and a devoted staff keep the Writers Workshop running strong through the pandemic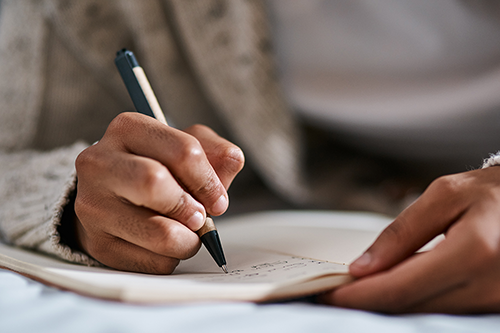 When Brendan McGovern first started working as a consultant at the Writers Workshop in 2018, he looked forward to helping people with a craft that he loves. However, he's learned that in helping others his own writing has become better, too.
"Tutoring students at the Writers Workshop over the past few years has been the best form of professional development for me as I have been able to constantly practice the difficult process of putting my thoughts into words and organizing my thinking through writing," said McGovern, an undergraduate in English and political science.
The things he teaches (and has learned) don't just apply in fields such as English or creative writing, either. Nor are they reserved solely for new writers. While the Writers Workshop assists primarily students, it also assists staff and faculty across all disciplines at the university. McGovern notes that he's learned volumes about research all across campus as he's helped people write about it.
And it turns out that the need for good writing hasn't been slowed by the COVID-19 pandemic. The Writers Workshop, housed in the Center for Writing Studies, had one of its busiest years during the 2019-2020 academic year, during which it tallied up more than 7,600 consultations. Its success came not only from the adaptability of staff members, but also from the already established online presence that smoothed the transition of operations to an entirely online platform due to COVID-19.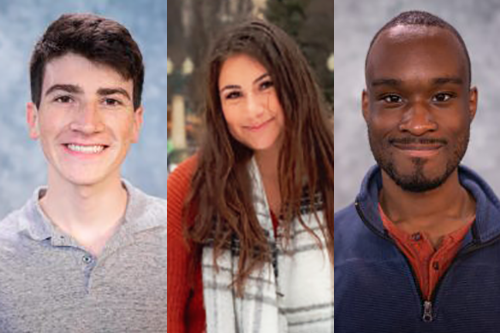 The Writers Workshop has continued its mission virtually unabated into the 2020-21 school year. Since the start of the fall semester there has only been a 2 percent decrease in appointments. Carolyn Wisniewski, director of the Writers Workshop, noted, however, that they are still on track to meet the needs of the campus community.
The Writers Workshop, which started in 1990, established online consulting services in 2017 to cater toward students, staff, and faculty who may not be physically on campus in the first place. That online presence helped greatly in spring 2020 when COVID-19 shut down many face-to-face operations.
"We actually did a study (before the pandemic) to compare students' experiences online and in-person face-to-face sessions when we first started our online tutoring, which was really useful for pre-COVID-19 because we had a good sense of what students felt worked and was valuable in the online sessions," Wisniewski said.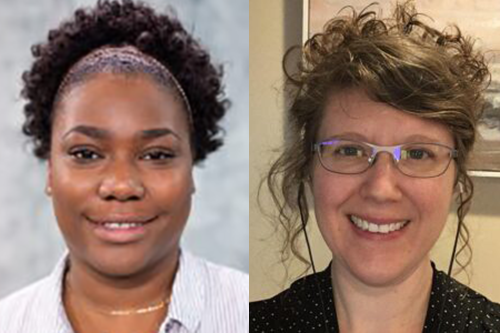 The Writers Workshop employs about 45 consultants, about two-thirds of whom are graduate students and one-third undergraduates. Consultants offer help and advice on anything from resumes and cover letters to essays, class papers, and graduate school applications, but writers don't necessarily need to bring an established piece of writing. They can also make an appointment with a list of ideas and an essay question to discuss with a consultant.
Appointments start off with a few questions about the assignment, its due date, and a couple of goals the writer hopes to accomplish, Wisniewski said. The writer leaves with ideas of what to do next to improve the piece.
"We want students to leave with a revision plan and a couple of concrete takeaways," she said.
Since COVID-19, the Writers Workshop also offers written feedback appointments where writers can upload their documents to receive written feedback instead of a live appointment, which helps students with poor internet connections or better suits students in different time zones.
The pandemic hasn't changed some things about writing, however: COVID-19 or not, it's never easy to have your writing critiqued. Wisniewski said that booking that first appointment with a writing consultant can be a pretty daunting task. Through feedback Wisniewski receives from participants, however, she said that time and time again their clients report feeling their nerves put at ease by the consultant, who approaches the consultation kindly and with encouragement—while also conveying how to make their writing more clear and focused.
A strong devotion to service is apparent among the consultants, said Samuel (Ikem) Okoli, an undergraduate studying English (creative writing) and psychology. He has worked at the Writers Workshop for three years, specializing in creative and narrative writing, both fictional and nonfictional. He said what he loves most about the Writers Workshop is its "benevolent" culture.
"The workshop, especially when in person, seemed like a sanctuary for 'help' and helpful people, even on days that it tended to be busy," Okoli said. "The atmosphere has a refreshing spirit to it."
Autumn West, a consultant with a bachelor's degree in English and a master's in education, organization, and leadership from U of I, worked previously as assistant director of the Center for Writing Studies and has taught several advanced composition courses in writing studies and education. She said that working with students to improve their writing has been one of the most rewarding aspects of her young career.
"I love our commitment to developing and sustaining a culture of writing on campus that supports diverse writers across disciplines at any stage in their process. This includes creating more pathways for students to engage with the center (online consultations, satellite locations, social media, workshops, writing groups, etc.)," West said.
She added: "We want to dispel myths that only certain types of writers seek out writing centers. We are here to say 'As scholars, we can all benefit from consulting with someone about our writing, discussing our process, asking questions, and brainstorming. We all deserve support.'"
Consultant Anabel Nosek, an undergraduate majoring in English who worked as a copy editor at the Daily Illini, said that the Writers Workshop constantly encourages student writers and consultants to look at the act of writing in so many new and different ways.
"As a consultant, I have learned so much about effective communication in an academic context, and as a writer I have learned to look at my own work in a whole new light," Nosek said.  "Working at the Writers Workshop has most definitely prepared me for so many situations in my academic and professional future."
McGovern added that people can benefit tremendously from having a space to talk about their writing with someone else. They find that space at the Writers Workshop, he said. 
"Many students leave the Writers Workshop with a much stronger sense of confidence in their own work," he said. "It is important to feel that you are submitting your best work when applying to jobs or completing a final research paper, and this is one of the greatest benefits of utilizing the Writers Workshop."
News Source
Samantha Boyle and Dave Evensen