Creating a pathway to success in academics - and caregiving
Carla Tighe Murray supports graduate students facing dual responsibilities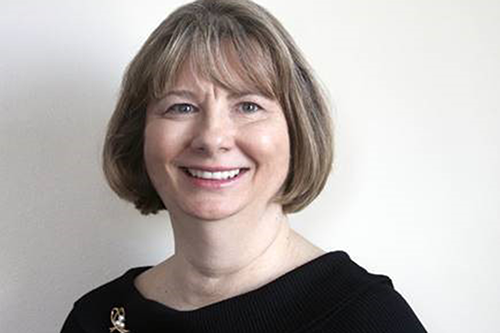 With a graduate degree in economics, Carla Tighe Murray knows how hard school can be. With a family, she also knows how challenging caregiving can be. That's why she's giving support to graduate students who are trying to balance both responsibilities.
Murray (PhD, '89, economics) recently committed a gift to the Department of Economics to help graduate students who are writing their dissertations, with a special emphasis on supporting those with caregiving expenses.
Murray went on from the U of I to work a long career in national security before becoming a consultant who analyzes economic policy issues and costs for government agencies and research centers. A conversation with a colleague prompted her to look back at her school days, however, and give to students who need help balancing educational and personal responsibilities. 
"I got this idea because I had a colleague who had written her dissertation while raising three kids under the age of six," Murray said. "She talked about how hard that was.  I was not in that situation but over the years I did have a family and I know how challenging it can be to balance professional responsibilities with caregiving situations or to meet unexpected expenses."
Murray, who now lives near Washington, D.C., said that the university's integral role in helping her develop her career as an economist also contributed to her decision to give back to her alma mater. During her time working for the federal government, Murray was involved in award-winning assignments with the Congressional Budget Office, where she worked as a senior analyst, and at the Pentagon, where she served as director of economic and manpower analyses to the Secretary and Deputy Secretary of Defense.
Murray also worked with the Center for Naval Analyses, a federally funded research and development center that's part of CNA Corporation, where she led studies on the U.S. government's industrial defense assets and played a key analytic role in the realignment of military bases and facilities.
"I couldn't have had this career if I had not had a PhD in economics," said Murray. One of her pivotal experiences at U of I was a graduate assistantship with the Bureau of Economic and Business Research, which introduced her to policy analysis. Murray's time at the university, she said, was fundamental to the success she achieved since receiving her degree.
Murray is happy to now be in a position to give back to the university. She said that having time to focus on academic work is crucial to being able to complete a doctoral degree; she hopes her donation will help students who may be struggling to find that time.
"I know there are situations in childcare or eldercare, or sometimes your own health issues or medical expenses, where finding that time, or being able to afford that time or arranging that time can be very challenging," Murray said. "And my goal is to provide the gift of time through the scholarship fund, so that people can afford to give themselves the hours for focused thought needed for completing a dissertation."