'Our lives are the most interesting research projects'
Alumna connects Chicago Bulls, community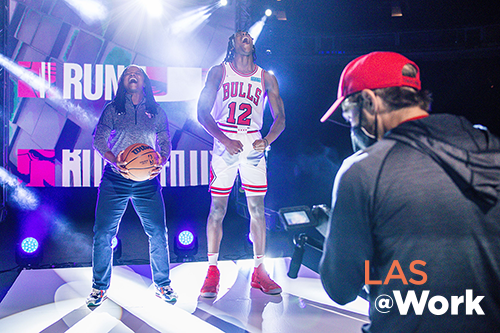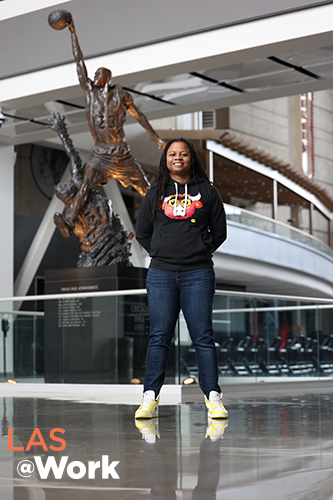 As director of community relations for the Chicago Bulls, Erica Bauer (PhD, '10, communication) connects the NBA basketball team with the Chicago community. With Bauer at the helm, this investment is poised to amplify community violence prevention efforts throughout the city.
Family: Partner Molly Spooner and son Charles Spooner-Lyon 
What is an example of the most interesting aspect of your job?  
The most interesting aspect of my job is getting to know the players, so that we can pair them with community work that aligns with their passions and interests. Maximizing the influence of basketball through strategic partnerships, impactful programming, and charitable investments amplifies community violence prevention efforts throughout Chicago. 
In hindsight, what about college best prepared you for your life and career?  
Learning to critically analyze scholarly texts and how to conduct research best prepared me for my career. 
What do you like to do when you're not working?  
When I am not working I like to work on curriculum projects related to my children's album about black women who changed the world, Girl Power Songs. 
Please describe your proudest achievement.  
My proudest achievement is choosing to stay true to myself by taking a non-traditional career path and not going into academia. 
Do you have any final thoughts? 
I believe that our lives are the most interesting research projects we will ever conduct and that we should scrutinize our life's data and draw our own conclusions. 
Editor's note: This LAS@Work profile is part of a series that features College of LAS alumni and their careers. Visit here to read more. Are you an alumnus with an interesting job or career path you'd like to share? Please email us to be considered.