Remembering an advocate for students
Alumnus honors the good work and deeds of Rebecca "Becky" Simon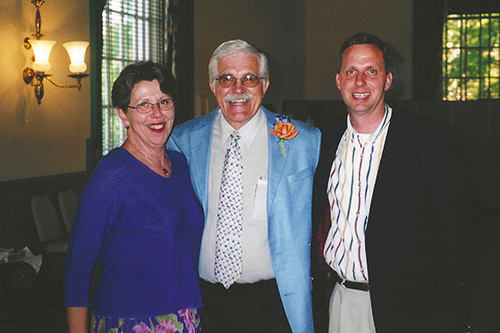 "Becky was really like a second mom, not only to me, but to many others."
Those are the words Dan Hanus uses when reflecting on his relationship with the late Rebecca J. (Becky) Simon, his advisor in the School of Chemical Sciences at Illinois when he was a student. Hanus (BS, '86, chemical engineering) recently retired from Procter & Gamble and recently established a co-op scholarship in Simon's name to honor the academic and career assistance she gave so many college students. 
Simon, who passed away in 2018, is remembered by many as an ever-faithful student advocate and a voice of encouragement and reassurance for her students. She always had time for her students, whether it be academic or personal, and she always had a supply of Kleenex available. Simon is remembered on the Department of Chemistry website as "a friend to all who she encountered." She retired in 2000.
"She was just a really great person to talk to," Hanus said. "She had tremendous knowledge and was always willing to listen to what I wanted to talk about or what was on my mind. She was really a great person that opened up her office to you whenever you needed it."
In her 22 years at Illinois, during which time she served as an advisor and director of the School of Chemical Sciences Placement Center, Simon helped to launch the successful careers of thousands of students, including Hanus. "Becky had extensive connections not only with external companies, but within the university as well," Hanus recalled. "I got to know (chemistry professor emeritus) Steven Zumdahl very well because of Becky. I was not only taking his class, but ended up being an undergraduate teaching assistant because of that relationship I made through Becky."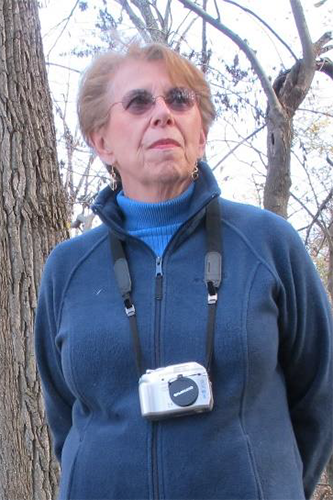 Hanus also remembers how critical Simon was in assisting with putting together his resume, preparing for interviews, and finding a cooperative education position with Nalco Chemical, a company in Chicago and nearby Naperville. Hanus had five co-ops at Nalco Chemical during college.
Prior to his graduation in 1986, Hanus began interviewing for jobs after college with the help of Simon and her office. Hanus accepted a job with Procter & Gamble, where he stayed until his retirement in 2021. Throughout his 35 year career at P&G, Hanus worked in research and development in foods, coffee, fabric care, health care, and package design before retiring from merchandising packaging. 
In honor of her tremendous impact on his experience at Illinois and following career, Hanus decided to give back to the university in Becky's name through a cooperative education scholarship in the School of Chemical Sciences. He helped establish the Rebecca J. Simon Memorial Fund.
"The more I thought about (supporting U of I), I wasn't necessarily wanting to have some scholarship in my name, per se, and Becky Simon came to mind," Hanus said. "She was really critical in my career. I was 18 years old, a relatively snot-nosed freshman, and here was this lady who invited anyone who needed information on cooperative education work study program."
He added: "Being a cooperative education student at the School of Chemical Sciences was really a critical intersection point in who I am today. I couldn't remember if they had scholarships for those co-ops, so I felt that would be a really meaningful way to give back to the university."
Hanus wasn't the only one who benefitted from a relationship with Simon, he said.
"Many other people did. Beyond the cooperative study standpoint, she was a great guidance counselor for many, many students," he said. "I thought creating this in her honor would mean something, and it would mean something to the other people who had a great connection with Becky and are willing to continue the tradition and support this scholarship in her memory."