Increasing the sustainability of phosphorus
Professor is part of new $25 million center to manage a key element in fertilizer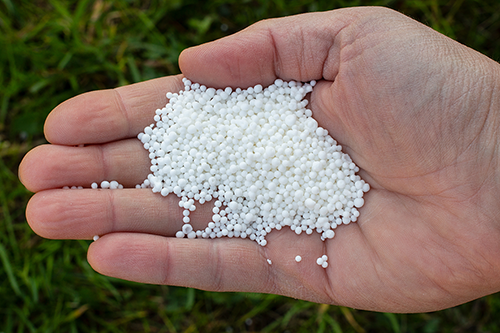 A professor of sociology is part of an important new effort to increase the sustainability of phosphorous, a key element in food fertilizers that comes largely from non-renewable deposits outside of the United States.
Anna Marshall is a co-principal investigator with the NSF Science and Technology Center: Science and Technologies for Phosphorus Sustainability (STEPS), which recently received a $25 million grant from the National Science Foundation for their research on phosphorus sustainability. With this grant, STEPS will accelerate fundamental scientific discoveries and the development of novel and sustainable technologies and practices to control, recover, reuse and manage phosphorus.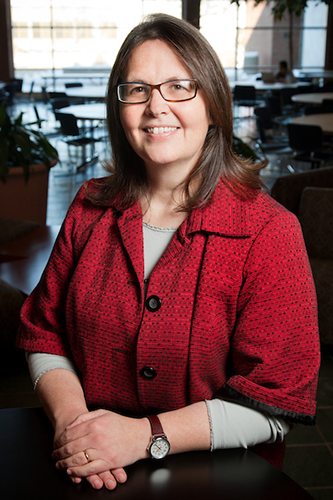 "It's very exciting," said Marshall. "The grant is being put towards the center's mission, which is to get 25 percent reduction in use of phosphorus in 25 years. All the projects we're working on are tightly integrated to achieve that goal."
The center is a joint effort between University of Illinois and eight other partner universities. STEPS will be headquartered at NC State's Centennial Campus, and researchers across the nine institutions will integrate different types of research across the physical, life, social and economic sciences, while training students to help tackle the highly complex problem of phosphorous sustainability.
"Phosphorus is an unusual element in that it is both over supplied in some places, but there are also shortages in others, so the goal is to reach a place where it is sustainable," said Marshall.
Phosphorus scarcity threatens our food production and ecosystems within different environments, but a surplus of phosphorus can also impact lakes and oceans through run-off. Without intervention, such as the research projects being conducted by STEPS, Marshall said, the environmental, economic, and sustainability issues involving phosphorus could escalate.
A news release from NC State states that once phosphorous enters the food system, only 20 percent of the element is ultimately incorporated into the human diet due to multiple system losses and inefficiencies. The "lost" phosphorus accumulates in soils and freshwater sources.
"Phosphorus-driven algal blooms impair safe drinking water and marine life, and the increasing flux of phosphorus to oceans also leads to an expansion of coastal dead zones," said Ross Sozzani, professor of plant and microbial biology at NC State and a center co-deputy director. "Without intervention, the environmental, economic and sustainability issues involving phosphorus will escalate as the world's human population grows by another 2 billion people by 2050."
Marshall will contribute to the effort through her research on the adoption and diffusion of new technologies, methods of stakeholder engagement, and the creation of policies that support innovative technologies related to sustainability. Her research focuses on how we can leverage what we know about social networks and scientific information to encourage these new innovative technologies to be adopted.
Aside from researchers within the center, many people within U of I community have important knowledge relating to phosphorus and phosphorus studies, Marshall noted.
"In doing this research, I think I will be tapping into a lot of the expertise we have on campus," she said. "I expect that I'll be able to draw a lot on their expertise and bring them into the project, and incorporate all of that knowledge into the new center."