Landmark moment for ethnic, gender, and women's studies
A new building will mark the significance of academic units that work to reduce inequality and prejudice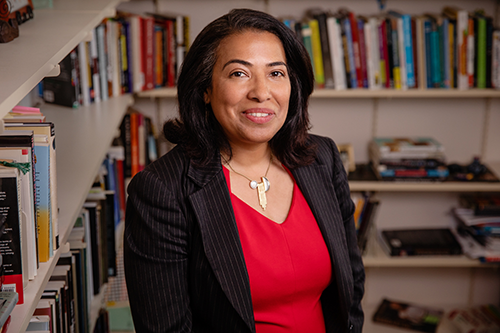 At some point in the not-too-distant future, campus will break ground for a new building for academic units in ethnic, gender, and women's studies.
The units that will be brought together under one roof include the Departments of African American Studies, Asian American Studies, Gender & Women's Studies, and Latina/Latino Studies, and the Program in American Indian Studies. Combined, these units currently include about 60 faculty and staff members in offices scattered around campus.
It's worth noting that each of the units devoted to these fields of study arose out of activism and an urge to address inequalities and history that prevent people from reaching their full potential. That's why, while a new, unified space for these departments is good for collaboration and scholarship, it will, most importantly, lead to a better understanding of some of our society's most divisive issues. What does this mean?
Ruby Mendenhall, professor of sociology and African American studies, and associate dean for diversity and democratization of health innovation at the Carle Illinois College of Medicine, said that some of the most important things her units focus on include historical and current manifestations of racism, the power of culture and resilience to resist racism, and the critical need for publicly engaged scholarship to further advance equality in the U.S.
Isabel Molina-Guzmán, associate dean for inclusive excellence in the College of LAS, put it another way: "Probably the most important thing (students in ethnic and gender and women's studies are) learning is the history that they weren't taught in high school that informs why marginalized groups face the issues they face today."
The history of the units
Units in ethnic and gender and women's studies emerged at the U of I in the wake of the cultural movements of the 1960s.
African American studies originated in 1969 as the academic branch of the Faculty Student Commission on Afro-American Life and Culture. In 1970, the commission became the Afro-American Studies Commission, which joined the College of LAS in 1974-75 as the Afro-American Studies and Research Program. In 2008, the program became the Department of African American Studies, offering bachelor's degrees.
Asian American studies traces its roots to 1997, when the U of I, responding to student demands, organized the Asian American Studies Committee. The Asian American Studies Program started in 2000. In 2012, the program became a department, and an undergraduate major was established. The department celebrated its 20th anniversary in 2017.
American Indian studies began as a concept in the 1980s and 1990s as American Indian faculty members, staff, and students called for a space and academic recognition. The Native American House opened in 2002 along with the formation of the Committee on Native American Programs. In 2005 the university established the American Indian Studies Program (later renamed the Program in American Indian Studies), granting undergraduate minors in 2008 and graduate minors in 2009.
The U of I began offering courses in women's studies in 1970. In 1980, the Office of Women's Studies moved to the College of LAS, and the program created the women's studies minor. In 2003, the program added gender studies to its name, and in 2004 it established a gender and women's studies major. In 2010, the program became the Department of Gender & Women's Studies.
The Department of Latino/Latina Studies began taking shape in 1992, when a coalition of student activists and their allies lobbied the university to respond to the underrepresentation of Latina/Latino students on campus and incorporate additional scholarship on Latinas and Latinos. The Latina/Latino Studies Program was established in 1996 before being changed to a department in 2010.
Details for new building taking shape
Plans for a new building to house all the LAS units in ethnic and gender and women's studies are expected to be well underway by the end the year.
In October 2021, the College of LAS announced the plan to construct a building, and planners are nearly finished with a feasibility study.
The project is moving into the conceptualization stage where a site will be chosen and plans drawn up. This stage will include input from faculty as well as students, said Derek Fultz, director of facilities for the College of LAS.
With five independent units coming together under one roof, we want to make sure everyone feels included, and everyone feels like they're a part of the process. We're being very careful to make sure we're doing it right, said Fultz.
Though the conceptualization stage could be complete by 2023, it may be up to two years before the construction process begins.
Faculty members and others in the affected units are pleased with the plans for a new building. Mimi Thi Nguyen, chair of the Department of Gender & Women's Studies, said they look forward to having more space for faculty members and students to work, study, or gather for club meetings and events.
"I would say that the new building is crucial to gender and women's studies," Nguyen said.
Alumni move on to meaningful careers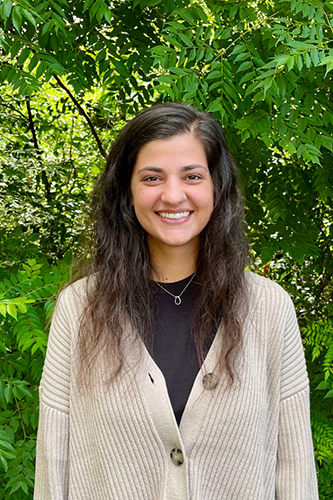 While plans for a new building are still a work in progress, it's already clear that the project is a worthwhile effort.
Graduates in ethnic and gender and women's studies have gone to be everything from Chicago aldermen to civil rights and immigration lawyers, activist organizers, nonprofit directors, social workers, psychologists, psychiatrists, and employees at Google. Many organizations that want people who are informed about issues of inequality have found candidates at the U of I. 
Mari Rozella Latham graduated in 2019 with honors, double-majoring in African American studies and political science.
She worked as a mental health technician with youth behavioral and psychiatric units before taking her current position in Florida as the research and development coordinator for the SPARK initiative, a non-profit dedicated to youth mentorship, social and emotional learning curriculum development, and community services.
She said that the experiences and knowledge she gained at the U of I, as well as her faculty-mentors, are significant reasons for her success.
"The Department of African American Studies changed my life for the better in many ways," Latham said. "I have had a few positions and each one of them gave me an opportunity to utilize the knowledge I gained with African American studies to make my workplace better, to serve my community more fully, and to empower myself and my clients, students, and patients."
Q&A: Isabel Molina-Guzmán

,

associate dean for inclusive excellence in the College of LAS
Why is it important to have ethnic and gender and women's studies under one roof?
The individual programs will remain independent. What they'll have are state-of-the-art facilities that communicate the importance of these units on our campus. These facilities will hopefully have spaces for collaboration and classrooms. It will allow us to feel a sense of interdisciplinary collectivity. 
Why are programs in ethnic and gender and women's studies important?
All of our programs arose out of student activism on this campus. They wanted to see themselves represented in the classroom and in research areas. That's our history: responding to students who wanted to have their experiences, their history, and their courses taught through diverse perspectives that were not represented in other majors and departments. These departments have pushed the established majors to think about the curriculum they teach and to be more responsive to the students in the classroom. I think that's still one of the most important roles. We create space for students to really think deeply about contemporary historical issues, sociological issues, from a diverse perspective.
We have award-winning researchers investigating important contemporary and historical questions. We're one of the few universities that actually has stand-alone departments and programs in these areas.  All these units are interdisciplinary, so we've been able to impact a whole range of departments.
Editor's note: This story first appeared in the Fall 2022 issue of The Quadrangle. It has been updated to reflect Ruby Mendenhall's current title.
News Source
Dave Evensen, Allison Winans, and Christian Jones